SHARE



Tamar Lomidze (View How Many People Read This)


Become a Fan.
You'll get emails whenever I post articles on OpEdNews
I'm a journalist of Brentwood News (Los Angeles, USA) and belong to the Georgian Orthodox Church. I cover events of the Orthodox life, my publications in English language can be found on the website The Orthodox Church (TheOrthodoxChurch.info) and others.
OpEdNews Member for 108 week(s) and 2 day(s)
2 Articles, 0 Quick Links, 0 Comments, 0 Diaries, 0 Polls
Articles Listed By Date
List By Popularity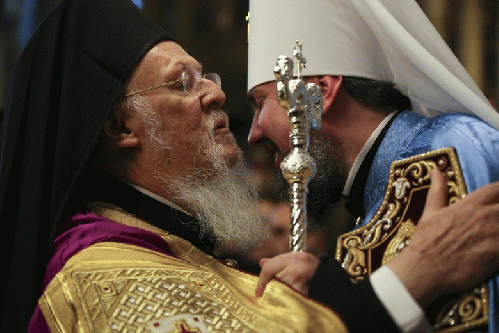 (1 comments) SHARE

Wednesday, February 13, 2019
Why did Ecumenical Patriarchate grant autocephaly to Ukrainian Church so hastily?
This is an article on church issues in Ukraine and the recent Virtual Town Hall organized by the Order of Saint Andrew.
SHARE

Wednesday, August 29, 2018
"Broken Promises": Is Ukrainians' Criticism of the Ecumenical Patriarchate Fair?
Some Ukrainians criticize the Ecumenical Patriarchate after the Ukrainian Orthodox Church didn't become autocephalous on July 28 as promised by President Poroshenko. But is it fair?