SHARE

Karl Smith (View How Many People Read This)


Become a Fan.
You'll get emails whenever I post articles on OpEdNews
Democrat Activist, Small Business Owner, Father of Son with Autism
OpEdNews Member for 223 week(s) and 5 day(s)
2 Articles, 0 Quick Links, 5 Comments, 0 Diaries, 0 Polls
Articles Listed By Date
List By Popularity
(1 comments) SHARE

Sunday, November 4, 2018
How Trickle-Down Does Not Work but What Does
From fundamental principles we can understand how trickle-down economics does not work but how bottom-up economics does work to create the prosperous economy that works for us all.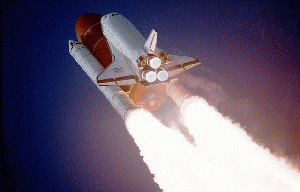 (5 comments) SHARE

Sunday, January 10, 2016
Investing in America and Americans should be a no-brainer!
There are reasons why when we invest in education, health, infrastructure, and research, our economy grows. Cuts to the same ultimately hurt our economy. This article explains the basic macro-economic mechanisms and social behavioral tendencies at work. The mechanisms and principles are pretty simple but are critical for voters to make better choices and support the best economic policies.