Articles Listed By Date List By Popularity
Page 1 of 6 First Back Next 2 3 4 5 6 View All
Saturday, January 13, 2018 (16 comments)

Students face Kafkaesque impediments challenging Iran's theocracy On several occasions, meeting with brilliant, tech-savvy Iranian university students who are thoroughly charming, fearless and outspoken, this observer is presented a very different picture of what Iranians are facing than what is being offered by some pro-regimen internet bloggers and water carriers.
Friday, January 12, 2018 (1 comments)

What's Behind the 'Disappearance' Of 420,000 Palestinians in Lebanon? Lebanon is a country where demographics have long been a politically sensitive subject to be approached with extreme caution. For the past nearly 85 years (since 1932) Lebanon's leaders have refused to allow a count of the population out of feelings of terror that a rival sect, among the 17 other rival sects, might gain power at their expense were there to be an honest count.
Wednesday, December 27, 2017 (1 comments)

Playing the Jerusalem Card in Lebanon with deft Hypocrisy Since Trumps announcement, plenty of anti-Palestinian politicians seeking to cash in politically, including Lebanese President, Michel Aoun who is only in that post because Iran installed him by instructing Hezbollah to break its deadlock of Parliament, are wringing their hands and seeking political advantages from Trumps provocative action.
Tuesday, December 5, 2017 (7 comments)

Hezbollah's Premature "Mission Accomplished" Boast History repeats, more often than many of us prefer, especially in geopolitical contexts wherein regional hegemony is the objective being sought. This appears to be the case with respect to Syria and recent several, some disparate, declarations of victory by foreign "Resistance" armies.
Saturday, December 2, 2017 (4 comments)

Lebanon facing Long 'Independence' odds given Iran's regional Triumphalism Most of Lebanese Sunni, Christians, Druze and the growing body of agnostic or non-religious in the country reportedly believe that Iranian influence, through its militia Hezbollah, is the greatest impediment to achieving Lebanon's independence.
Friday, November 17, 2017 (121 comments)

Will the Gulf Cooperative Council & Allies Shake Lebanon's Economy to Terminate Iran's Colonization? Lebanon is being accused by 5 Gulf Cooperation Council (GCC) member countries, and a growing list of allies regionally and globally, of declaring war on Saudi Arabia.
Tuesday, November 14, 2017

Western Intelligence: Saad Hariri resigned to avoid his father's fate and salvage Lebanon Last week's resignation of Lebanon's popular Prime Minister Saad Hariri has fueled a plethora of politically inspired conspiracy theories.
Monday, November 13, 2017 (4 comments)

On Libya: Designs on her People, Political Leadership and Military, by Saif al-Islam Qaddafi This brief memorandum documents some of the crimes and calls on the international community, human rights organizations and NGOs to support Libya and her people during this tragic period and assist to rebuild this small but unique country.
Thursday, November 2, 2017 (1 comments)

Is Israel winning "the war between the wars" with Iran/Hezbollah? Israeli commanders, stationed along Syria's southern border and the Golan Heights and Quneitra Valley, with some of their forces now operating daily more than 14 km inside Syrian territory.
Thursday, October 26, 2017

Granting Palestinians the right to work can salvage Lebanon's economy Those who have lived in Palestinian camps and followed this issue know of the absurdity of this proposition. With every Palestinian birth in Lebanon the resolve for Full Return deepens. Wishfully thinking were the occupiers of Palestine's prediction that "the old will die and the young will forget." Let them come to the camps of Lebanon and Syria and interview the youth about this prediction.
Wednesday, October 18, 2017

Lebanon's economy is in crisis. Granting Palestinians the right to work will help fix it The growing list of US sanctions targeting Iran's Hezbollah in Lebanon and Iran's Revolutionary Guard Corps (IRGC) is only part of a broader American, Israeli and Western strategy of roll-back of Iran's activities in the Northern Middle East than one seeking direct military confrontation. Although the latter may be one of the unintended consequences as Iran begins to retaliate.
Tuesday, October 10, 2017

Hamas can achieve elementary civil rights for Palestinians In Lebanon by reconciling with Fatah and Iran Hamas' willingness to relinquish its authority in Gaza, shown by its agreement to disband its Administrative Committee there, increases the chances of a successful reconciliation. Hamas' governance of Gaza has become costly, as the siege has been tightened on the strip, external financial support has been cut, and as the Palestinian Authority (PA) recently imposed more sanctions.
Monday, October 2, 2017 (3 comments)

Israel faces 'catastrophic defeat' in next Hezbollah War", IDF officials say. The view of many analysts in the Israeli and American military leadership Israel must ensure that the next war is short---Hezbollah's forces have a history of disciplined and skilled high-risk fighting techniques...And they are preparing expecting, preferring and intending to pursue a longer war.
Tuesday, September 26, 2017

Hezbollah has launched the initial phase of the next Israel-Hezbollah War For Israel, the initial phase of its next long predicted war with Hezbollah is focused on neutralizing Iranian arms shipments to Hezbollah while destroying factories allegedly under construction to build long-range missiles. Some Israeli recently bombed sites are also claimed to have been housing chemical weapons.
Friday, September 15, 2017 (2 comments)

35 Years after the Sabra-Shatila Massacre where's "The Resistance"? This week commemorates the 35th anniversary of the Wednesday, Sept. 15 to Saturday, Sept. 18, Sabra-Shatila Massacre in the Fakhani neighborhood of Beirut. For many of the families and loved ones of the victims, as is certainly the case with this observer, it seems as though the Sabra-Shatila Massacre was committed at most four or five years ago. So vivid still in our memories are the horror images of that orgy of slaughter.
Wednesday, September 6, 2017

The "Musa Sadr is Alive" Hoax has Deceived Lebanon's Shia for 39 years Every year during late August, this observer receives emails from people who love and admire the Iranian born Imam Musa Sadr and his colleagues Sheik Mohammad Yacoub and journalist. Abbas Baddredinne. The three disappeared on August 31, 1978 in Tripoli, Libya.
Saturday, September 2, 2017 (10 comments)

Russia, US, Iran and Israel War for Syria It appears to me that Assad and his Baathist Alawi dominated regime will remain. Iran wants Assad so as to guarantee its Persian Gulf to Mediterranean Sea Shia Crescent.
Thursday, August 10, 2017 (2 comments)

Israel's Coming 6th war on Lebanon: What Price will Hezbollah pay? Part 2---The price Hezbollah will pay during Israel's coming 6th war on Lebanon will likely be less militarily consequential long term, than the near certain acceleration of the Party of God's loss of its "Resistance" brand. The latter already being eschewed by much of its Shia base for economic, social and political reasons.
Sunday, August 6, 2017 (6 comments)

Israel's Coming 6th war on Lebanon For Israel, it's widely predicted 6th war on Lebanon won't be a repeat of June 1967, June 1973, or July 2006.
Thursday, June 1, 2017 (1 comments)

Our Shared Cultural Heritage in Aleppo Urgently Requires Protection and Restoration As this observer meanders through the ruins of war-torn Aleppo these days, he develops a feeling that somehow he ought to be wearing a hospital gown with gloves so as not to contaminate crushed ancient artifacts as he tries to avoid stepping on them. One feels obliged to avoid contaminating a cultural heritage crime scene.
Friday, May 26, 2017

Palmyra Update: Major restorations ready to launch as global partners await security On any given Monday morning, at approximately 7:30 a.m. a car carrying highly trained archeologists and two Palmyra National Museum security guards, on weekly rotation, departs the Homs, Syria HQ of Syria's Directorate-General for Antiquities and Museums (DGAM) along the previously dangerous 160 km Homs-Palmyra road east to Palmyra (Tadmor), the site of wanton destruction the past few years.

Sunday, May 14, 2017

Inside the Syrian War and its Legal Ramifications (Excerpt 3) The Syrian Law Journal May 2017 edition published an interview with Franklin P. Lamb, LLB, LLM, PhD., Legal Adviser to The Sabra-Shatila Scholarship Program, Shatila Camp, and one of the founders of Meals for Syrian Refugee Children: Lebanon (MSCRL) .

Saturday, May 13, 2017

Inside the Syrian War and its Legal Ramifications (Excerpt 2) Excerpt Two: Syrian Law Journal May 2017 Interview with Franklin Lamb The Syrian Law Journal May 2017 edition published an interview with Franklin P. Lamb, LLB, LLM, PhD., Legal Adviser to The Sabra-Shatila Scholarship Program, Shatila Camp, and one of the founders of Meals for Syrian Refugee Children: Lebanon (MSCRL) .
Friday, May 12, 2017

Syrian War and its Legal Ramifications (Excerpt 1) The Syrian Law Journal May 2017 edition published an interview with Franklin P. Lamb, LLB, LLM, PhD., Legal Adviser to The Sabra-Shatila Scholarship Program, Shatila Camp, and one of the founders of Meals for Syrian Refugee Children: Lebanon (MSCRL). Dr. Lamb has given OpEdNews.com an exclusive right to publish his excerpts from that interview.
Sunday, May 7, 2017 (2 comments)

From Aleppo Park to Ramlet el Baida Beach for the Summer Meals for Syrian Refugee Children, Lebanon (MSRCL) was able to feed 159 Syrian Refugee Children this weekend. It's not enough but as we continue our efforts to secure a permanent Kitchen-Dining Room where we can serve a hot nutritional meal to refugee children every day of the week it's what we donated funding to achieve.
Saturday, April 22, 2017 (4 comments)

Easter Sunday for Refugee Children of Syria Here at the "Meals for Syrian Refugee Children, Lebanon" (MSRCL) our volunteers work tirelessly to help feed the hungry refugee children from war-torn Syria.
Thursday, April 20, 2017 (6 comments)

An Inevitable Post-Christian Middle East With or Without ISIS? Christians are being targeted in this region and pushed out of Christianity's birth place of 2000 thousand years ago and there is no Richard the Lion Hearted on the horizon to protect them. According to some analysts in approximately twenty years Christians will be virtually extinct in the Middle East.
Friday, April 14, 2017

Lebanon's Outlawing of Palestinian Civil Rights Risks Igniting Powder Kegs It's half a century overdue for Lebanon to grant Palestinian refugees, now the fourth post-Nakba generation, the most elementary civil rights to work and home ownership. Both fundamental rights are mandated by international law and enjoyed by every refugee on our planet. Sauf Lebanon.

Tuesday, March 28, 2017 (3 comments)

Update from Madaya The United Nations has recently reported that nearly one million Syrians now live under siege, a figure that is up from 393,000 Syrians at the same time last year. "Horror is now usual," UN Emergency Relief coordinator Stephen O'Brien said in a November statement before the UN Security Council in New York. people."
Saturday, March 25, 2017 (3 comments)

Lebanese politicians accused of hiding the truth about Musa Sadr's fate The Musa Sadr Trilogy, part 3 of 3. For part 2 see "Who Ordered the killing of Imam Musa Sadr and Why?" For part 1 see "When, Where, and How Imam Musa Sadr was Assassinated".
Thursday, March 23, 2017

Who Ordered the killing of Imam Musa Sadr and Why? The Musa Sadr Trilogy. Part 2: Who Ordered the killing of Imam Musa Sadr and Why? Part One see "When, Where, and How Imam Musa Sadr was Assassinated"].
Saturday, March 18, 2017 (1 comments)

When, Where, and How Imam Musa Sadr was Assassinated A brief excerpt from a soon to be published Manuscript which details the results of a several year investigation in four countries into the fate of "Vanished Imam," Musa Sadr and his colleagues Sheikh Mohammad Yaacoub and journalist Abbas Badreddine.
Thursday, March 16, 2017

Meals for Syrian Refugee Children Update March 15, 2017 On any given day in Lebanon there are literally hundreds of Syrian Refugee Children who are not in school but pass their days wandering the streets, alleys and roads selling chewing gum, pencils, packs of tissues, small bottles of water or flowers for "chump change" as its known in WDC..in order to help their families buy food.
Tuesday, March 14, 2017 (5 comments)

Hannibal Gaddafi still held Hostage as some Lebanese accused of demanding Ransom This article addresses recently documented evidence of how the Musa Sadr delegation was killed and who ordered the murders and why.
Wednesday, March 1, 2017 (12 comments)

"Aleppo Park" Kids Can Now Enjoy 4 Hours of Activities Every Sunday Once a week a variety of activities for Syrian refugee children are now available from 2 to 6 pm on Sundays giving them an opportunity to express themselves and encouraging them to discover their passions, be active, enjoy sports, and simply have a good time
Wednesday, February 22, 2017 (2 comments)

Another small step for Syrian Refugees in Beirut's "Aleppo Park" This observer swears that last weekend he even witnessed the Sheik smiling at puppy Aleppo and he actually started to reach out his hand to pet him! But he apparently thought better of it and quickly withdrew his hand as he looked over his shoulder and out of the corner of his eye saw two chador donned women watching him.
Sunday, February 19, 2017 (6 comments)

Life and Death Struggle for the Children of Syria Meals for Syrian Children Refugees acknowledges that no one can help every Syrian child during the continuing carnage in their beloved country. But we aver that everyone can have the honor of fulfilling the solemn duty of each of us--to help someone.
Tuesday, January 24, 2017

Aleppo Park: A modest victory for Syrian Refugees in Lebanon So Syrian refugees in Lebanon waiting to return to their beloved but devastated country have another spot to relax at and MSRCL hopes, if it can gain partners, to use the site to feed Syrian refugee children, set up trash cans and just maybe, two or three portable toilets and a water faucet. And why not a garden so the tykes can have their own small plots and learn to grow vegetables and flowers?
Sunday, January 22, 2017 (9 comments)

Trumps "Syria Minus Iran" overture to Putin & Assad may restore Washington-Damascus Relations No one knows, least of all this observer, how the foreign policy of the Trump administration will take shape. Or how his priorities may twist and turn as he encounters the assured torrent of events and mayhem from a plethora of crises just around the corner that will wreak havoc. What is known is that the Mideast expects big changes under Trump. They may well happen.
Thursday, January 12, 2017 (10 comments)

Whatever is Obama's Legacy, It Includes stellar effort to Preserve Our Cultural Heritage in Syria But there is one major, if not widely heralded, Obama Administration achievement which relates to Syria and the Middle East that has not gained much public recognition but for which the Obama Administration deserves great credit. That subject is Obama's leadership and achievements, working with a divided Congress, in taking measures with respect to Protecting and Preserving Syria's Endangered Heritage.
Monday, December 26, 2016

Is Team Trump instructing this New Year's Grinch OFAC to destroy JCPOA? OFAC is expected to do its part after 1/20/2017 and last July's removed Iran sanctions may be re-imposed in addition to other new Iran sanctions ideas coming out of some anti-Iran Congressional offices.
Wednesday, December 21, 2016 (9 comments)

Will proxy politics bring death for Madaya siblings Manal and Mohammed-Kamal? But I do think that NGO, MSRCL noted above, can meet our required burden of proof that Manal and Mohammad-Kamal's is a "humanitarian case." Those with the final say for who gets on the evacuation lists, Syria, Russia and Iran, must be strongly and constructively encouraged to apply the same standard to all four villages when the evacuations continue, today in all likelihood. And that standard is "humanitarian cases".
Friday, December 16, 2016 (17 comments)

Presidents Assad and Putin have ordered their forces to again liberate "The Jewel of the Desert" It's a god-awful situation today in Palmyra. The fears of this observer and many archeologists globally, are many and distressing. One is that we will once again see televised executions in the ancient city to strengthen IS positions and create more publicity.

Sunday, December 11, 2016 (4 comments)

Aleppo Update: What is becoming of Syrian families fleeing East Aleppo? A major urgent need is Education facilities for approximately 15,000 lovely children, between the ages of 3-17 years who survived the siege of their neighborhoods in East Aleppo risked their lives fleeing to West Aleppo. West Aleppo public schools cannot accommodate any of these 15,000 arrivals as they are already overcrowded according to local officials.
Wednesday, December 7, 2016 (11 comments)

Has the battle for Aleppo birthed Foreign Legions preparing a Sunni-Shia endgame? Aleppo. Syrian government forces & their Russian and Shia allies from Iran, Lebanon, Iraq, Yemen, Bahrain, Afghanistan, Pakistan and elsewhere have now captured 75% of East Aleppo and will soon unite all of Aleppo, which eastern part rebels have held since 2012. Having captured two days ago Tariq al-Bab. This morning, 12/7/2016, government troops and their militia allies are massively bombing rebel-held parts of the Old City
Tuesday, December 6, 2016

Aleppo Update: An inspiring return to the oft-bombed National Museum DGAM launched an immediate and massive rescue operation across the country soon after the conflict began here and within months emptied the museums of all portable artifacts. Today virtually all remain packed, protected, and hidden in secure guarded sites, most deeply underground.
Wednesday, November 16, 2016

R2P Palestinian Children: Proposals to combat Drug dealers targeting Lebanon's camps Each of us is obliged to help organize, join and work with, and to assure the success of the proposed R2P (Responsibility to Protect and Rescue) Palestinian children from drug dealers Movement. We as adults owe this to vulnerable Palestinian as well as to all other youth in Lebanon.
Thursday, November 10, 2016 (1 comments)

Palestinian Social Fabric Frays in Lebanon's camps as Drug Dealers target Children The past few years have witnessed an alarming increase in drug distribution in several of Lebanon's 12 Palestinian camps, as dealers reportedly target children and teenagers, becoming increasingly brazen in pushing their narcotics.
Thursday, October 20, 2016 (18 comments)

US-led sanctions targeting Syria risk adjudication as War Crimes The clear effects of the US-led sanctions targeting the civilian population of Syria which are being studied today in Syria by this observer and others, as well as noted in the OCHA) study noted above, are increasingly seen as constituting War Crimes requiring indictment.
Friday, October 14, 2016 (51 comments)

Political Defamation campaign targets Rescue Workers in Syria "Attacking hospitals and medical workers is a non-negotiable red line. As such, it must be set out -- in clear and simple terms - in all military manuals, rules of engagement and standard operating procedures. Too often, unverified intelligence, or opaque claims that a hospital is a quote "command and control center," is justification enough for an attack.

Friday, October 7, 2016 (11 comments)

The day after the fall of Aleppo will International Humanitarian Law still be Relevant? Global demands to stop the bloodshed in Aleppo and across Syria have reached a crescendo unseen since the days of the 2003 U.S. non-UN sanctioned invasion of Iraq. UN Resolution 2139 recently demanded access to besieged areas in Syria and compliance with International Humanitarian Law including safe passage for civilians from conflict zones and the unimpeded passage for aid workers into those zones.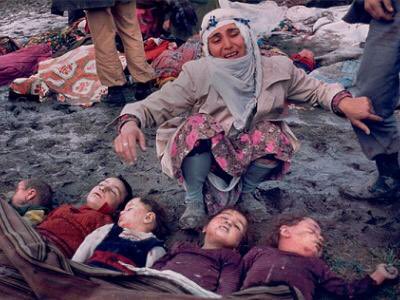 Friday, September 23, 2016

The 34th Commemoration of the Sabra-Shatila Massacre... The Israelis communicated with the Phalange terrorists and blocked the Palestinian refugees from fleeing Shatila camp, while at the same time they ushered in reinforcements of Phalange forces who then committed more carnage.
Thursday, September 15, 2016 (1 comments)

Syrian Twins Condemned to Death One-month old conjoined twins Narwas and Mou'az Al-Hashash died needlessly this month in a Damascus hospital because they were the innocent victims of what International Humanitarian Law defines as War Crimes.
Friday, September 9, 2016 (13 comments)

SYRIA: Can Government-Rebel Reconciliation End the Bloodshed? September 8, 2016 Franklin Lamb reporting from on the ground in Syria. Al-Moaddamiyeh, Damascus Countryside, Syria. ... a long hot tense day at the border-crossing at al-Moaddamiyeh, at town roughly ten kilometers southwest of Damascus.
Wednesday, September 7, 2016 (2 comments)

SYRIA: New Panic From Outbreak of Meningitis in Madaya "Death Town" Here is Damascus the evidence is found in hospitals such as Al-Mouwasat and others, of the consequence of the fact that children are suffering not as a result of an accident of war, but rather as the foreseeable consequence of an intentional tactic -- surrender or starve. And that tactic is directly contrary to the law of war and subject to individual criminal responsibility for the perpetrators.
Monday, September 5, 2016

Syria: A Children's Story, September 5, 2016 All donations to Meals for Syrian Refugee Childre will be immediately receipted and our accountant will regularly issue financial status reports. We are committed to complete transparency.
Saturday, September 3, 2016

Syria: A Children's Story, Part 1 (Updated) [Franklin Lamb emailed an updated version of his article from Syria "How Two Sisters, Ten Year Old Ghina and 8 Year Old Nagham, Survived Three Sniper Bullets in Syria"]
Thursday, September 1, 2016 (4 comments)

How Two Sisters,Ten Year Old Ghina and 8 Year Old Nagham, Survived Three Sniper Bullets in Syria Ghina and Nagham were very lucky to survive the sniper's bullets last month and are today out of harm's way. But this is not the case for the 40,000 entrapped residents of Madaya who remain imprisoned by the war in Syria, as do nearly one million other besieged civilians across Syria today.
Saturday, August 13, 2016

As our cultural heritage in Syria hemorrhages, Villagers work to restore it The people of Syria do not need nor do they seek the arrival of western "Democracy projects" asserting a Kiplingesque 'White man's burden" obligation. Nor will they accept rebranded Sykes or Picot or Balfour wannebees. Nor revanchists suffering delusional fantasies of another Persian, Ottoman, Soviet, or American-led Western hegemonic project. No more so than Syrians I have become friends would accept a Caliphate of any sort.
Saturday, August 6, 2016 (4 comments)

Team Clinton focusing on demise of Hezbollah Israel has made clear via its new Defense Minister, Avigdor Lieberman , leader of the fascist Yisrael Beiteinu party, that Israel will not return one centimeter of its recently occupied Syrian territory "until we sign a peace agreement with the new government of Syria. All Muslims must know that we Israelis are their friends and that we are on the right side of this Syrian war."