Articles Listed By Date List By Popularity
Page 1 of 6 First Back Next 2 3 4 5 6 View All
Saturday, April 22, 2017 (4 comments)

Easter Sunday for Refugee Children of Syria Here at the "Meals for Syrian Refugee Children, Lebanon" (MSRCL) our volunteers work tirelessly to help feed the hungry refugee children from war-torn Syria.
Thursday, April 20, 2017 (6 comments)

An Inevitable Post-Christian Middle East With or Without ISIS? Christians are being targeted in this region and pushed out of Christianity's birth place of 2000 thousand years ago and there is no Richard the Lion Hearted on the horizon to protect them. According to some analysts in approximately twenty years Christians will be virtually extinct in the Middle East.
Friday, April 14, 2017

Lebanon's Outlawing of Palestinian Civil Rights Risks Igniting Powder Kegs It's half a century overdue for Lebanon to grant Palestinian refugees, now the fourth post-Nakba generation, the most elementary civil rights to work and home ownership. Both fundamental rights are mandated by international law and enjoyed by every refugee on our planet. Sauf Lebanon.

Tuesday, March 28, 2017 (3 comments)

Update from Madaya The United Nations has recently reported that nearly one million Syrians now live under siege, a figure that is up from 393,000 Syrians at the same time last year. "Horror is now usual," UN Emergency Relief coordinator Stephen O'Brien said in a November statement before the UN Security Council in New York. people."
Saturday, March 25, 2017 (3 comments)

Lebanese politicians accused of hiding the truth about Musa Sadr's fate The Musa Sadr Trilogy, part 3 of 3. For part 2 see "Who Ordered the killing of Imam Musa Sadr and Why?" For part 1 see "When, Where, and How Imam Musa Sadr was Assassinated".
Thursday, March 23, 2017

Who Ordered the killing of Imam Musa Sadr and Why? The Musa Sadr Trilogy. Part 2: Who Ordered the killing of Imam Musa Sadr and Why? Part One see "When, Where, and How Imam Musa Sadr was Assassinated"].
Saturday, March 18, 2017 (1 comments)

When, Where, and How Imam Musa Sadr was Assassinated A brief excerpt from a soon to be published Manuscript which details the results of a several year investigation in four countries into the fate of "Vanished Imam," Musa Sadr and his colleagues Sheikh Mohammad Yaacoub and journalist Abbas Badreddine.
Thursday, March 16, 2017

Meals for Syrian Refugee Children Update March 15, 2017 On any given day in Lebanon there are literally hundreds of Syrian Refugee Children who are not in school but pass their days wandering the streets, alleys and roads selling chewing gum, pencils, packs of tissues, small bottles of water or flowers for "chump change" as its known in WDC..in order to help their families buy food.
Tuesday, March 14, 2017 (5 comments)

Hannibal Gaddafi still held Hostage as some Lebanese accused of demanding Ransom This article addresses recently documented evidence of how the Musa Sadr delegation was killed and who ordered the murders and why.
Wednesday, March 1, 2017 (12 comments)

"Aleppo Park" Kids Can Now Enjoy 4 Hours of Activities Every Sunday Once a week a variety of activities for Syrian refugee children are now available from 2 to 6 pm on Sundays giving them an opportunity to express themselves and encouraging them to discover their passions, be active, enjoy sports, and simply have a good time
Wednesday, February 22, 2017 (2 comments)

Another small step for Syrian Refugees in Beirut's "Aleppo Park" This observer swears that last weekend he even witnessed the Sheik smiling at puppy Aleppo and he actually started to reach out his hand to pet him! But he apparently thought better of it and quickly withdrew his hand as he looked over his shoulder and out of the corner of his eye saw two chador donned women watching him.
Sunday, February 19, 2017 (6 comments)

Life and Death Struggle for the Children of Syria Meals for Syrian Children Refugees acknowledges that no one can help every Syrian child during the continuing carnage in their beloved country. But we aver that everyone can have the honor of fulfilling the solemn duty of each of us--to help someone.
Tuesday, January 24, 2017

Aleppo Park: A modest victory for Syrian Refugees in Lebanon So Syrian refugees in Lebanon waiting to return to their beloved but devastated country have another spot to relax at and MSRCL hopes, if it can gain partners, to use the site to feed Syrian refugee children, set up trash cans and just maybe, two or three portable toilets and a water faucet. And why not a garden so the tykes can have their own small plots and learn to grow vegetables and flowers?
Sunday, January 22, 2017 (9 comments)

Trumps "Syria Minus Iran" overture to Putin & Assad may restore Washington-Damascus Relations No one knows, least of all this observer, how the foreign policy of the Trump administration will take shape. Or how his priorities may twist and turn as he encounters the assured torrent of events and mayhem from a plethora of crises just around the corner that will wreak havoc. What is known is that the Mideast expects big changes under Trump. They may well happen.
Thursday, January 12, 2017 (10 comments)

Whatever is Obama's Legacy, It Includes stellar effort to Preserve Our Cultural Heritage in Syria But there is one major, if not widely heralded, Obama Administration achievement which relates to Syria and the Middle East that has not gained much public recognition but for which the Obama Administration deserves great credit. That subject is Obama's leadership and achievements, working with a divided Congress, in taking measures with respect to Protecting and Preserving Syria's Endangered Heritage.
Monday, December 26, 2016

Is Team Trump instructing this New Year's Grinch OFAC to destroy JCPOA? OFAC is expected to do its part after 1/20/2017 and last July's removed Iran sanctions may be re-imposed in addition to other new Iran sanctions ideas coming out of some anti-Iran Congressional offices.
Wednesday, December 21, 2016 (9 comments)

Will proxy politics bring death for Madaya siblings Manal and Mohammed-Kamal? But I do think that NGO, MSRCL noted above, can meet our required burden of proof that Manal and Mohammad-Kamal's is a "humanitarian case." Those with the final say for who gets on the evacuation lists, Syria, Russia and Iran, must be strongly and constructively encouraged to apply the same standard to all four villages when the evacuations continue, today in all likelihood. And that standard is "humanitarian cases".
Friday, December 16, 2016 (17 comments)

Presidents Assad and Putin have ordered their forces to again liberate "The Jewel of the Desert" It's a god-awful situation today in Palmyra. The fears of this observer and many archeologists globally, are many and distressing. One is that we will once again see televised executions in the ancient city to strengthen IS positions and create more publicity.

Sunday, December 11, 2016 (4 comments)

Aleppo Update: What is becoming of Syrian families fleeing East Aleppo? A major urgent need is Education facilities for approximately 15,000 lovely children, between the ages of 3-17 years who survived the siege of their neighborhoods in East Aleppo risked their lives fleeing to West Aleppo. West Aleppo public schools cannot accommodate any of these 15,000 arrivals as they are already overcrowded according to local officials.
Wednesday, December 7, 2016 (11 comments)

Has the battle for Aleppo birthed Foreign Legions preparing a Sunni-Shia endgame? Aleppo. Syrian government forces & their Russian and Shia allies from Iran, Lebanon, Iraq, Yemen, Bahrain, Afghanistan, Pakistan and elsewhere have now captured 75% of East Aleppo and will soon unite all of Aleppo, which eastern part rebels have held since 2012. Having captured two days ago Tariq al-Bab. This morning, 12/7/2016, government troops and their militia allies are massively bombing rebel-held parts of the Old City
Tuesday, December 6, 2016

Aleppo Update: An inspiring return to the oft-bombed National Museum DGAM launched an immediate and massive rescue operation across the country soon after the conflict began here and within months emptied the museums of all portable artifacts. Today virtually all remain packed, protected, and hidden in secure guarded sites, most deeply underground.
Wednesday, November 16, 2016

R2P Palestinian Children: Proposals to combat Drug dealers targeting Lebanon's camps Each of us is obliged to help organize, join and work with, and to assure the success of the proposed R2P (Responsibility to Protect and Rescue) Palestinian children from drug dealers Movement. We as adults owe this to vulnerable Palestinian as well as to all other youth in Lebanon.
Thursday, November 10, 2016 (1 comments)

Palestinian Social Fabric Frays in Lebanon's camps as Drug Dealers target Children The past few years have witnessed an alarming increase in drug distribution in several of Lebanon's 12 Palestinian camps, as dealers reportedly target children and teenagers, becoming increasingly brazen in pushing their narcotics.
Thursday, October 20, 2016 (18 comments)

US-led sanctions targeting Syria risk adjudication as War Crimes The clear effects of the US-led sanctions targeting the civilian population of Syria which are being studied today in Syria by this observer and others, as well as noted in the OCHA) study noted above, are increasingly seen as constituting War Crimes requiring indictment.
Friday, October 14, 2016 (51 comments)

Political Defamation campaign targets Rescue Workers in Syria "Attacking hospitals and medical workers is a non-negotiable red line. As such, it must be set out -- in clear and simple terms - in all military manuals, rules of engagement and standard operating procedures. Too often, unverified intelligence, or opaque claims that a hospital is a quote "command and control center," is justification enough for an attack.

Friday, October 7, 2016 (11 comments)

The day after the fall of Aleppo will International Humanitarian Law still be Relevant? Global demands to stop the bloodshed in Aleppo and across Syria have reached a crescendo unseen since the days of the 2003 U.S. non-UN sanctioned invasion of Iraq. UN Resolution 2139 recently demanded access to besieged areas in Syria and compliance with International Humanitarian Law including safe passage for civilians from conflict zones and the unimpeded passage for aid workers into those zones.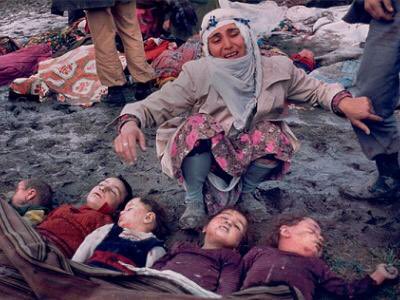 Friday, September 23, 2016

The 34th Commemoration of the Sabra-Shatila Massacre... The Israelis communicated with the Phalange terrorists and blocked the Palestinian refugees from fleeing Shatila camp, while at the same time they ushered in reinforcements of Phalange forces who then committed more carnage.
Thursday, September 15, 2016 (1 comments)

Syrian Twins Condemned to Death One-month old conjoined twins Narwas and Mou'az Al-Hashash died needlessly this month in a Damascus hospital because they were the innocent victims of what International Humanitarian Law defines as War Crimes.
Friday, September 9, 2016 (13 comments)

SYRIA: Can Government-Rebel Reconciliation End the Bloodshed? September 8, 2016 Franklin Lamb reporting from on the ground in Syria. Al-Moaddamiyeh, Damascus Countryside, Syria. ... a long hot tense day at the border-crossing at al-Moaddamiyeh, at town roughly ten kilometers southwest of Damascus.
Wednesday, September 7, 2016 (2 comments)

SYRIA: New Panic From Outbreak of Meningitis in Madaya "Death Town" Here is Damascus the evidence is found in hospitals such as Al-Mouwasat and others, of the consequence of the fact that children are suffering not as a result of an accident of war, but rather as the foreseeable consequence of an intentional tactic -- surrender or starve. And that tactic is directly contrary to the law of war and subject to individual criminal responsibility for the perpetrators.
Monday, September 5, 2016

Syria: A Children's Story, September 5, 2016 All donations to Meals for Syrian Refugee Childre will be immediately receipted and our accountant will regularly issue financial status reports. We are committed to complete transparency.
Saturday, September 3, 2016

Syria: A Children's Story, Part 1 (Updated) [Franklin Lamb emailed an updated version of his article from Syria "How Two Sisters, Ten Year Old Ghina and 8 Year Old Nagham, Survived Three Sniper Bullets in Syria"]
Thursday, September 1, 2016 (4 comments)

How Two Sisters,Ten Year Old Ghina and 8 Year Old Nagham, Survived Three Sniper Bullets in Syria Ghina and Nagham were very lucky to survive the sniper's bullets last month and are today out of harm's way. But this is not the case for the 40,000 entrapped residents of Madaya who remain imprisoned by the war in Syria, as do nearly one million other besieged civilians across Syria today.
Saturday, August 13, 2016

As our cultural heritage in Syria hemorrhages, Villagers work to restore it The people of Syria do not need nor do they seek the arrival of western "Democracy projects" asserting a Kiplingesque 'White man's burden" obligation. Nor will they accept rebranded Sykes or Picot or Balfour wannebees. Nor revanchists suffering delusional fantasies of another Persian, Ottoman, Soviet, or American-led Western hegemonic project. No more so than Syrians I have become friends would accept a Caliphate of any sort.
Saturday, August 6, 2016 (4 comments)

Team Clinton focusing on demise of Hezbollah Israel has made clear via its new Defense Minister, Avigdor Lieberman , leader of the fascist Yisrael Beiteinu party, that Israel will not return one centimeter of its recently occupied Syrian territory "until we sign a peace agreement with the new government of Syria. All Muslims must know that we Israelis are their friends and that we are on the right side of this Syrian war."
Friday, July 29, 2016

"Don't cry for us Syria".the truth is we shall never leave you!" "Don't cry for us Syria" has recently become a motto/logo of sorts for many physically and psychologically brutalized youth around this ancient land. They are the youngsters who represent a new generation of Syrians, many of whom were born in this century. It is into their patriotic hands that the Syria's Torch has been passed.
Wednesday, July 20, 2016

A Road-map for Lebanon to grant civil rights for Palestinian Refugees in Lebanon Today the government of Lebanon has the opportunity to come into compliance with internationally mandated human rights and to redress nearly seven decades of violations of Palestinian civil rights. Lebanon can redress its humanitarian shortfalls by implementing the following proposed essential remedial measures.

Friday, July 15, 2016

Lebanon escalates its denial of civil rights for Palestinian Refugees The justice for Palestine struggle continues on many fronts and it must and will do until the human right of Full Return is achieved. One front that requires our vigilance and action in these turbulent times are the ever deteriorating civil rights of Palestinians in Lebanon.

Wednesday, June 29, 2016 (2 comments)

Accusation claims Syrian and Russian troops are looting Palmyra! INDICTMENT NOT PROVED Writing in the Frankfurter Allegemeine Zeitung, while conceding that the retaking of Palmyra was "an important victory for our cultural heritage" (Dr. Parzinger's words), he continued: "Despite the liberation, we shouldn't act like everything is alright now. And this victory has not made Bashar al-Assad and his backers the saviors of cultural heritage".
Wednesday, June 29, 2016

Driven into the desert, Daesh (ISIS) barbarity still haunts Palmyra Daesh (ISIS) is gone from Palmyra, hopefully for good. But the area is still haunted. One imagines a long period of healing, cathartic reconstruction, restoration and healing will be required by its returning residents before this ancient town will feel cleansed of Daesh butchery, desecration and filth.
Monday, June 27, 2016

How 100 Syrians, 200 Russians and 11 dogs out-witted ISIS and saved Palmyra Something just didn't feel quite right to Syrian army brass as they penciled in final plans to liberated Palmyra in early March 2016 and as they debated how best to drive Daesh (ISIS) out of Palmyra and deep into the surrounding unwelcoming Syrian desert. This, according to army intelligence officials and commanders who this week briefed this observer at various locations around Palmyra.
Thursday, June 9, 2016

What 4 "bought" Syrian refugee children have achieved for humanity in Lebanon Organizing even one meal for a starving Syrian or Palestinian refugee child--or for any malnourished youngster displaced by the war in Syria isn't everything that matters right now in this region. For many of those working among them and to feed them it's the only thing that matters.

Wednesday, May 18, 2016 (1 comments)

U.S. financial regulations increase starvation among Syria's children OFAC regulations to stop banks from providing services to charities and others that do business in targeted countries like Syria are in fact having an unanticipated serious impact on relief efforts. This according to more than a dozen interviews with aid directors, senior bankers, lawmakers and industry experts interviewed by Bloomberg.
Wednesday, April 27, 2016

Can Responsibility to Protect (R2P) preserve our cultural heritage in Syria? Franklin Lamb Frankly put, what is required of all of us is to rethink the doctrine of international humanitarian intervention and to identify the basic conditions for the global community to suppress calculated acts of cultural heritage destruction in Syria and elsewhere.
Friday, April 15, 2016

Restoring Our Cultural Heritage in Syria --the Debate Over Why, How, When, by Whom, In What Order, & Who Pays? Intensif "It was a place to connect to your history, to your identity and to tell others, who were not from Aleppo or Syria: "This is where we are from. This is who we are." This is where you come to encounter your roots. It was a place that existed forever, a place we thought would exist long after we were gone. But we were wrong." (Amal Hanano, Lessons from the Minaret , 2013)

Friday, April 8, 2016

Iran and Russia join the global alliance to preserve Syria's Endangered Heritage All of us, because we want to preserve and restore our past for the future will applaud these Russian and Iranians initiatives. And the joining of both countries with many other nations, to protect our cultural heritage which has been under Syrian custody for ten millennia is to be applauded and supported emphatically.

Saturday, April 2, 2016

Why is Lebanon holding Hannibal Gaddafi hostage? At some point Lebanon will have to dismantle its sectarian system which paralyses it and corrupts its government. But the problem remains that the current corrupt system here enriches precisely those whose leadership for reform has been required.

Thursday, March 31, 2016

The wounded Phoenix of Palmyra stretches its wings from ISIS rubble Once DGAM has UNESCO's approval, Dr. Addulkarim estimates that Syria we will need five years to restore the structures damaged or destroyed by ISIS. Abdulkarim told AFP. "We have the qualified staff, the knowledge and the research. With UNESCO's approval, we can start the work in a year's time."
Friday, March 11, 2016 (1 comments)

Why I bought 4 Syrian children off a Beirut street All of us must do what we can to get these children from Syria a safe environment, a chance to play and to be children. Dear reader, if you happen to be in this area and come upon by chance a need such as I did, please make these angels feel protected and safe, make them warm, get them clean clothes, feed them, get them a medical examinations, contact authorities or NGO's buy them a doll to love

Tuesday, March 8, 2016

The truce in Syria bodes well for salvaging our Cultural Heritage There are also reports that in certain areas of Syria hosting archaeological sites, most also being tourist destinations, citizens and volunteer civil society organizations are ready to help restore them immediately when security conditions allow.
Friday, February 12, 2016 (1 comments)

Iranian students claim lifting US-led sanctions is a mixed bag The fact of the matter is that neither Trump nor any US President is going to scrap the JCPOA and if one tried, America's global allies and likely the American public would strongly oppose its attempt. Nor will the Iranians scrape it.

Thursday, February 4, 2016 (1 comments)

Social Control is emerging as ISIS (Da'ish) motive for erasing our Cultural Heritage in Syria This observer submits that there is a forth and even more sinister reason that has not been much considered with respect to the Islamic State brand, which admittedly is an ambitious and seductive vision that has proven to be a fairly major social media success, that the destruction and looting of our heritage underpins an intricate scaffolding of intense micro-managed social control over its captive populations.

Friday, November 20, 2015 (2 comments)

Political Salafism has failed Lebanon's Palestinians. Can Jihadist Salafism succeed? Those who claim to want to preserve the relative quietude in the Palestinian camps here would do well to resist ISIS in a concrete form. One of the most effective ways would be by using their political power positively by taking 90 minutes in Parliament to grant Palestinians in Lebanon the six decade overdue most elementary civil rights to work and to own a home

Friday, November 13, 2015

The Sunni-Shia bellum sanctum returns to Hezbollah's security zone All are victims of the 6 p.m. rush hour terrorist bombings in Hezbollah's security zone on 11/12/2015 that targeted civilians who were shopping at street markets or gathering at the local Husseiniyeh (Mosque) for the fourth of the five daily prayers, Salat al-Magrib, held in the early evening just after sunset.
Thursday, October 29, 2015

Syria's 'Monument Citizens' taking risks saving the future of our past "From an archaeologist's vantage point, all the major players in Syria's proxy war are but a blip on history's radar. Islamist fundamentalists, even superpowers like Russia and the United States are newcomers compared even to the youngest monuments in Syria." I believe most Syrians would agree.
Friday, October 16, 2015 (3 comments)

Has Russia become Iran's 'Senior Partner" in Syria as "Abu Ali Putin!" fervor spreads? There are rumors among journalists here that Russian President, aka "Abu Ali Putin" will soon pay a visit to Damascus to discuss a "political solution" and assure the region that his country is back and can be trusted to keep its word.

Thursday, October 8, 2015

Why a US Congressional Special Investigative Committee (CSIC) must be created to investigate the MSF hospital bombing The Pentagon and Afghan claims via their spokespersons that the investigation is continuing and they can't say when it will be completed, don't wash. The Pentagon knows right now what happened and should come clean. It's time to present the full truth and not just their preferred partial version.
Wednesday, September 30, 2015

Confronting 'looting to order' and 'cultural racketeering' in Syria will help salvage our endangered heritage. Let's do One of the many gut-wrenching dimensions of the soon to be five-year Syrian crisis is that whenever one surveys the conflict on the ground and concludes that the maelstrom can't possibly get any worse, it plummets deeper into the abyss. The condition of people in Syria has never been worse in modern time
Friday, September 25, 2015 (2 comments)

How AIPAC-OFAC are working to maintain sanctions targeting Iran and her students Meanwhile, AIPAC is arranging for a new version of a 2012 Federal Law (H.R. 1905) to be submitted to Congress. The new version will exclude Iranian students from being able to receive a U.S. student visa to study in America if the student is seeking to participate in higher education in preparation for a career in Iran's petroleum, natural gas, nuclear energy, nuclear science, or any related nuclear engineering fields."
Wednesday, September 16, 2015

33 years after Sabra-Shatila, Takfiri plans for "Intifada!" waft in Lebanon's camps Lebanon's politicians generally do not want this and neither does Da'ish (ISIS). Both groups seek to keep the Palestinian's in Lebanon oppressed for their own political advantage. Eschewing justice and elementary civil rights is subverting peace in this region and one may be sure that the "terrorist-takfiri" are today manipulating this reality in Lebanon's camps.