Become a Fan.
You'll get emails whenever I post articles on OpEdNews
Sandra holds a B.S. in theatre, and an M.A. in theatre criticism from Illinois State University. Her M.F.A. is from the Professional Actor Training Program at the Old Globe Theatre--University of San Diego. She also recently completed a Paralegal Certificate with Illinois Central College. She has worked as an actor, director, and writer. While Assistant Professor of theatre at the University of North Dakota, she ran a touring theatre company called Suitcase Shakespeare which brought productions to high school students in North and South Dakota as well as western Minnesota. At UND, she supervised the B.F.A. acting curriculum there. Later, as an Associate Professor of Theatre at Illinois Wesleyan University for fifteen years, Sandra oversaw the professional acting curriculum there, directed plays, and taught Shakespeare studies, acting, and voice/speech for the actor. She is an Associate Editor with the dialect web site, IDEA. Her work on sustainability and environmental issues accompanied her years in the university system until she chose to take early retirement from IWU in order to devote more time to this work. While at IWU, she founded No New Nukes, a central Illinois environmental group that, in coalition with other state and national environmental groups, successfully opposed the siting of a second reactor in Clinton, IL and chaired for several years the campus environmental committee, The GreenNetwork. Currently, Sandra works part-time as the RSVP Smart Sprouts Coordinator at the local YWCA, finding and mentoring tutors for grade-school children in McLean County. She is a member of the Transition mulling group in Bloomington, Vision 2020, which is currently attempting to bring accurate information to Illinois citizens about environmental dangers the county faces, and to foster sustainable lifestyles in the community. She is a founding member of Green Top Grocery, a local food cooperative initiative. She serves as Chair of the Worship/Music Committee at the Bloomington/Normal Unitarian Universalist Church where she encourages congregants and community members to share their passions and expertise through lay-led services. Sandra is mom to an amazing son Isaac who continually challenges and delights her--and teaches her more and more about IT and all things contemporary. She is supported in life by her loving husband, Dr. Samuel Galewsky, Associate Professor of Biology at Millikin University. An avid gardener, seamstress, crafter and cook, Sandra engages in these life-affirming activities because she loves them and because these actions effectively disempower a corporate culture that would render citizens incapable of caring for themselves or each other. She is also a regular reader and an occasional contributor to OpEd News and to the blog she and her husband created, "Work the Problem," babyclockmeetsglobalwarming.blogspot.com.
OpEdNews Member for 516 week(s) and 1 day(s)
8 Articles, 1 Quick Links, 51 Comments, 0 Diaries, 0 Polls
Articles Listed By Date
List By Popularity
(4 comments)
Wednesday, January 21, 2015
Stitching Together Peace
While many agree we are in the midst of great changes on the planet, the profound disagreements between us about how to respond are tearing us apart. What is the most revolutionary course to take in the face of violence?
(17 comments)
Saturday, April 5, 2014
Working at Jo-Ann's: Real-World Graduate School
Who else but a theatre professor would imagine that she could have a good time working as a sales clerk for Jo-Ann Fabrics? But that is exactly what I convinced myself I could do. In retrospect, I now think of my year at Jo-Ann's as a real-world graduate-school experience.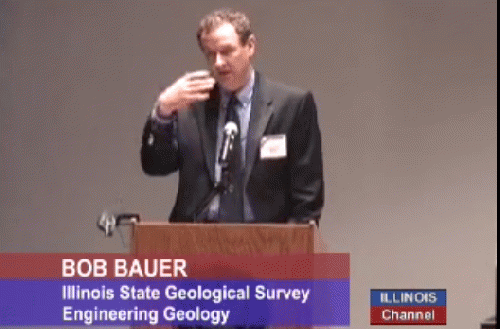 (5 comments)
Sunday, November 3, 2013
This Diseased Land of Oz: Look Squarely at the Little Man Behind the Curtain
Our country is a kind of Oz and our job is to see the little men behind the curtains who claim to hold so much power over us. While we work for change 'out there,' we can also make personal changes that support our activist goals. But only if we look behind the curtain. . .
(3 comments)
Tuesday, July 30, 2013
Resist Being Branded
The way groups try to label us, and the way labels are used to stifle debate, has got to stop. Branding has got to go.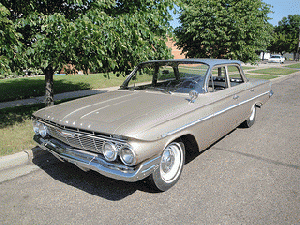 (5 comments)
Saturday, July 20, 2013
My Uncle Gunshot
Detroit is bankrupt and I'm thinking about Uncle Gunshot, Swedish immigrant and a man who loved Detroit.