Articles Listed By Date List By Popularity
Page 1 of 4 First Back Next 2 3 4 View All
Friday, January 5, 2018 (3 comments)

Bannon attack on Trump White House fuels Washington political warfare The response of the White House to the publication of Fire and Fury was full-on hysteria. Trump personally denounced Bannon as having "lost his mind," while declaring that his former campaign chairman and White House counselor had rarely even been in one-on-one meetings with him.
Wednesday, December 27, 2017

Health care threatened for nine million low-income US children State health officials throughout the United States are preparing for major cutbacks or outright shutdown of the Children's Health Insurance Program (CHIP). The plans are going forward despite stopgap legislation enacted by Congress December 21 and signed into law by President Trump that supposedly averted an immediate collapse of CHIP, which provides health care coverage for nine million low-income children.
Saturday, December 23, 2017

Corporate America begins campaign to sell Trump tax bonanza Among the provisions tailored to favor Trump, his children, and the family of his son-in-law Jared Kushner, themselves real estate billionaires, were: a 20 percent deduction for pass-through income, initially limited to companies with large payrolls, later expanded to include shell companies like those operated by the Trump Organization. The reduction in the estate tax helps Trump and Kushner families preserve their fortunes.
Wednesday, December 6, 2017 (2 comments)

Trump tax cut plan will devastate public education The tax cut legislation backed by the Trump White House is more than just a trillion-dollar windfall for the super-rich. The bills passed by the House and Senate in different forms will now be reconciled in a special conference, but both versions contain provisions that will devastate public education while promoting the growth of private and religious schools.
Saturday, December 2, 2017 (9 comments)

The US Senate tax bill: The financial oligarchy on the rampage The actual text of the legislation was not available to senators preparing to vote on it, let alone the American people. Handwritten pages were being pasted into the bill after they had been reviewed and approved by corporate lobbyists. Entire chapters accounting for hundreds of billions of dollars in revenue were being rewritten behind closed doors to satisfy the demands of the last few Republican holdouts.
Saturday, November 11, 2017 (6 comments)

In wake of Brazile revelations, Sanders intensifies call for reviving the Democratic Party In an open letter to political supporters, Bernie Sanders has renewed his pledge of eternal fealty to the second-oldest capitalist party in the world. He wrote, "What the recently released book excerpt from former interim DNC Chair Donna Brazile made clear is that unless we get our act together, we are not going to be effective in either taking on Donald Trump or in stopping the extremist right-wing Republican agenda.
Sunday, November 5, 2017

Former Democratic chairman reveals Clinton rigging of 2016 nomination campaign The Hillary Clinton campaign used its financial resources to take control of the Democratic National Committee more than six months before the first primary vote, using the party machinery to insure Clinton won the presidential nomination, according to a new book by a top Democratic insider, Donna Brazile.
Thursday, October 26, 2017 (3 comments)

US Senate votes to protect financial giants from consumer lawsuits The Trump White House issued a press release hailing the Senate action in terms that can only be called Orwellian, declaring, "Congress is standing up for everyday consumers," when the direct opposite is the case: Congress is standing up for those who profit from the fleecing of everyday consumers.
Monday, October 16, 2017 (1 comments)

Behind the opioid crisis: Republicans and Obama cleared the way for corporate murder The protection of the giant drug distribution companies -- amid a nationwide epidemic of drug overdose deaths caused by the products they were distributing -- was a bipartisan affair. Congressional Democrats cosponsored the legislation, and a former top Clinton administration official, Jamie Gorelick, was a lead attorney and lobbyist for the distributors.
Saturday, October 14, 2017 (13 comments)

Mounting political crisis in Washington amidst talk of removal of Trump Trump's opponents are openly discussing how to remove him from office, while he suggests that his media critics should be silenced.
Saturday, October 7, 2017 (8 comments)

Senate witch-hunters expand on their anti-Russia horror story The contemporary American electoral process is systematically manipulated by powerful corporate interests, which finance and control the Democratic and Republican parties and the US government at every level, federal, state and local.
Monday, October 2, 2017 (7 comments)

The contradictions of Ken Burns and Lynn Novick's The Vietnam War Based on this documentary, one is compelled to conclude that this layer of opinion makers has never come to grips with the reality of Vietnam, that is still lying to the world and to itself, and attempting to relativize and justify policies and actions that rank among the most criminal in the 20th century.
Sunday, September 10, 2017

Hurricanes Irma and Harvey: Natural disaster and political breakdown The Trump administration "prepared" for the one-two punch of Harvey and Irma by proposing to slash spending on FEMA and other relief and disaster management agencies, to say nothing of its war against climate science, waged on behalf of the oil, gas and coal producers and other big industrial polluters. Natural disasters have a way of exposing social and political reality.
Saturday, August 26, 2017 (2 comments)

Fourth collision this year shows stress on US Pacific fleet The August 21 collision between the Navy destroyer USS John S. McCain and an oil tanker in the Strait of Malacca, near Singapore, is the fourth such collision this year involving a major vessel of the US Seventh Fleet, which conducts operations in the Pacific and Indian oceans. The collision had a devastating impact on the destroyer, only one-third the size of the tanker that struck it in the predawn hours Monday.
Monday, August 21, 2017 (4 comments)

Big business, military tighten their grip on Washington Trump has increased the grip of the military and corporate America over the government to an extent unprecedented in US history. It is 56 years since President Dwight D. Eisenhower, in his 1961 farewell address, warned of the dangers to democracy posed by the rise of the "military-industrial complex."

Saturday, August 12, 2017

Trump sends mixed signals as conflict over Russia investigation intensifies President Donald Trump told a press briefing Thursday that he was not considering firing special counsel Robert Mueller, who heads the Justice Department investigation into alleged Russian interference in the 2016 elections and possible collusion with Moscow by the Trump campaign.
Saturday, July 15, 2017 (2 comments)

Climate change and the struggle against capitalism The reactionary pig-headedness of the Trump administration and the Republican right can lead those genuinely concerned about the dangers of global warming to view more favorably the supposed rationalism of the Obama administration, the Democratic Party, and their allies in Europe like Germany's Angela Merkel. This would be a catastrophic mistake.
Saturday, June 17, 2017 (4 comments)

Trump comments deepen conflict with Department of Justice Senior congressional Republicans, alarmed that Trump might touch off a new political firestorm, have warned him against firing Mueller. These included House Speaker Paul Ryan, and Republican senators John Thune, John McCain, Lindsey Graham and Susan Collins.
Wednesday, May 24, 2017 (5 comments)

Washington Post and New York Times urge pullback on calls for Trump impeachment In editorials published simultaneously for their Sunday editions, the New York Times and the Washington Post called for caution in the anti-Trump campaign they have been spearheading with claims of nefarious connections between the Trump presidential campaign and the Russian government.
Saturday, March 18, 2017 (1 comments)

Trump budget to fund wider wars by slashing domestic spending This is a budget that promotes death and destroys life. It pours billions into the Pentagon killing machine, at the cost of programs that provide food, shelter, heating, health care and other vital services for the population of the United States.The biggest percentage cut, 31 percent, is in the Environmental Protection Agency, where 3,200 jobs and 50 programs would be eliminated, including all pollution cleanup operations.
Thursday, March 2, 2017

Wall Street, media celebrate Trump's address to Congress Trump's address to a joint session of Congress Tuesday night garnered general enthusiasm from Republicans, near-universal praise from the media and significant backing from congressional Democrats. Trump also pledged to wage war against public education, intensify the brutal assault on immigrant workers, slash social programs and otherwise further redistribute wealth to the financial aristocracy.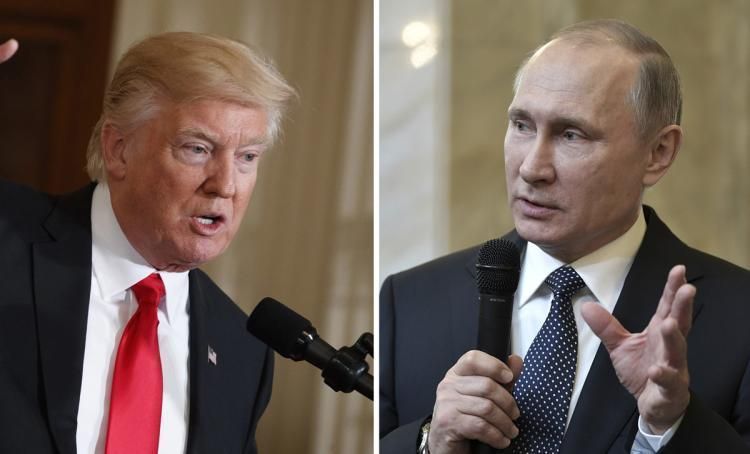 Monday, February 20, 2017 (5 comments)

Trump White House under mounting pressure from anti-Russia campaign The Trump White House is under increasing pressure from the anti-Russian campaign instigated by the intelligence agencies and spearheaded by the bulk of the corporate-controlled media, the Democratic Party and a section of the Republicans. Over the past several days, the first official action has been carried out by a congressional committee investigating claims of Russian involvement in the 2016 election campaign.
Wednesday, February 15, 2017 (6 comments)

Behind the Flynn resignation and Trump crisis: A bitter conflict over imperialist policy Justice Department officials informed the White House several weeks ago that Flynn had discussed US sanctions on Russia with the ambassador, and that his repeated denials of that fact were false. A transcript of the Flynn-Kislyak conversation is reportedly circulating at the highest levels of official Washington.
Tuesday, February 7, 2017

Opposition to Trump's anti-Muslim travel ban mounts on eve of court deadline The main argument presented by the Trump administration was the claim that the states have no legal standing to challenge the executive order, and that the president's power to control immigration is conferred both by the Constitution and federal law and is absolute and unreviewable by any court.
Saturday, January 21, 2017 (15 comments)

Trump's fascistic diatribe: On the road to World War III Any conception that once he actually assumed office a "presidential" Trump would emerge was quickly dispelled by the tenor of his remarks. He glared, he ranted. He had only one tone of voice: an angry shout. The speech gave a jolt, signaling to the world that the new American president is an out-of-control megalomaniac.
Tuesday, January 3, 2017 (2 comments)

New US Congress to launch assault on social programs The incoming Congress, working with the Trump administration, is preparing an assault on whatever remains of social programs implemented under the New Deal and the Great Society. The true content of Trump's call to "Make America Great Again" is to roll back social conditions for the working class to those that existed at the end of the 19th century.

Friday, December 30, 2016

Obama escalates anti-Russian campaign with new sanctions and threats Obama has imposed sanctions on top Russian government officials, blacklisted several Russian IT companies and expelled 35 Russian diplomats stationed in the US, giving them only 72 hours to leave the country. Two Russian-owned facilities, in San Francisco and Maryland, are being shut down with less than 24 hours' notice.
Wednesday, December 28, 2016

Israel presses settlement expansion, defies UN resolution Flatly defying last week's United Nations Security Council resolution, the Israeli government has announced that it will move ahead with thousands of new homes in East Jerusalem and elsewhere in the occupied West Bank territories seized by force nearly 50 years ago in the 1967 Arab-Israeli war.
Friday, December 23, 2016 (3 comments)

Trump names billionaire corporate raider Icahn to slash regulations on business In appointing billionaire corporate raider Carl Icahn to a high-profile advisory role -- in charge of slashing government regulations on Wall Street, the oil monopolies and other giant corporations -- Donald Trump has once again underscored the radically right-wing character of his administration's domestic economic and social policy.
Tuesday, December 20, 2016 (3 comments)

Trump adds another billionaire to his administration Viola worked with Gary Cohn at the New York Mercantile Exchange (NYMEX) in the 1980s. Cohn went on to become president and chief operating officer of Goldman Sachs, and earlier this month was named by Trump to be chairman of his National Economic Council. Viola would be the sixth billionaire to take a prominent role in the Trump administration.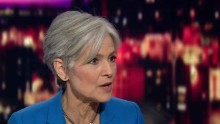 Friday, December 9, 2016 (1 comments)

Courts halt presidential election recount in Michigan The recount of the presidential election in the state of Michigan halted Wednesday, after three days of ballot-counting, when a federal judge announced he would defer to a state court ruling against it. The Michigan Court of Appeals decided Tuesday that Green Party presidential candidate Jill Stein did not have standing to seek a recount.
Wednesday, November 30, 2016 (5 comments)

Trump forms a Wall Street government to attack health care and workers' rights Trump's cabinet selections demonstrate the absurdity of all attempts by the Democrats to paint Trump in positive colors. This is to be a government of reaction all down the line, from extreme militarism in foreign policy to vicious attacks on jobs, living standards, social programs and democratic rights at home.
Friday, November 25, 2016 (2 comments)

Hillary Clinton leads by two million in US popular vote Clinton's lead of 2 million votes is far greater than the margin in any previous US presidential contest in which the popular vote loser was installed as president by the Electoral College. Her margin of victory in the popular vote, approaching 2 percent, is greater than that of seven candidates who actually won the presidency.
Wednesday, November 23, 2016 (1 comments)

King Donald meets his media courtiers The very fact that the media heads agreed to such an "off the record" meeting is an abomination. The president of the United States is not "commander-in-chief" of the media. But Trump summoned highly paid television anchormen and women, and their even more highly paid corporate bosses, who cravenly submitted to a tongue-lashing at Trump Tower.
Saturday, November 19, 2016 (5 comments)

Trump begins selecting ultra-right cabinet The three appointments -- Senator Jeff Sessions of Alabama for attorney general, retired General Michael Flynn for national security adviser, and Representative Mike Pompeo for CIA director -- underscore the ultra-right, militaristic and anti-democratic character of the new Republican administration.
Sunday, November 6, 2016

US election campaign reveals mass alienation from two-party system Trump appeals to raw anger, denouncing his opponent as a criminal who should be put in jail. Clinton and the Democrats alternate between portraying Trump as a sexual predator and smearing him as a tool of Moscow. Neither offers any serious program for improving the living standards and social conditions of the working class, the vast majority of the American people.

Wednesday, November 2, 2016

Political tensions mount in final week of US election campaign Comey's public declaration to Congress only 11 days before the election was an unprecedented political intervention by one of the principal agencies of the military-intelligence apparatus. Its only foreseeable consequence -- and its purpose -- was to damage the Clinton campaign and bolster Trump, who had been trailing in most polls.

Sunday, October 30, 2016 (8 comments)

The FBI intervenes in the 2016 election Why, since the FBI has no idea whether these additional emails contain any significant information relative to the Clinton email case, the agency should make them a public issue within days of the election. As far as the capitalist two-party system is concerned, the American people are merely an object of manipulation, to be stampeded by demagogy and scandal.
Sunday, October 16, 2016

Donald Trump's campaign takes a fascistic turn Trump's claim to oppose the establishment on behalf of the working people is pure demagogy. He owes his own career as a billionaire real estate and casino mogul, media celebrity and presidential candidate to the very forces -- the financial elite, the corporate media and the political establishment -- that he now falsely claims to oppose.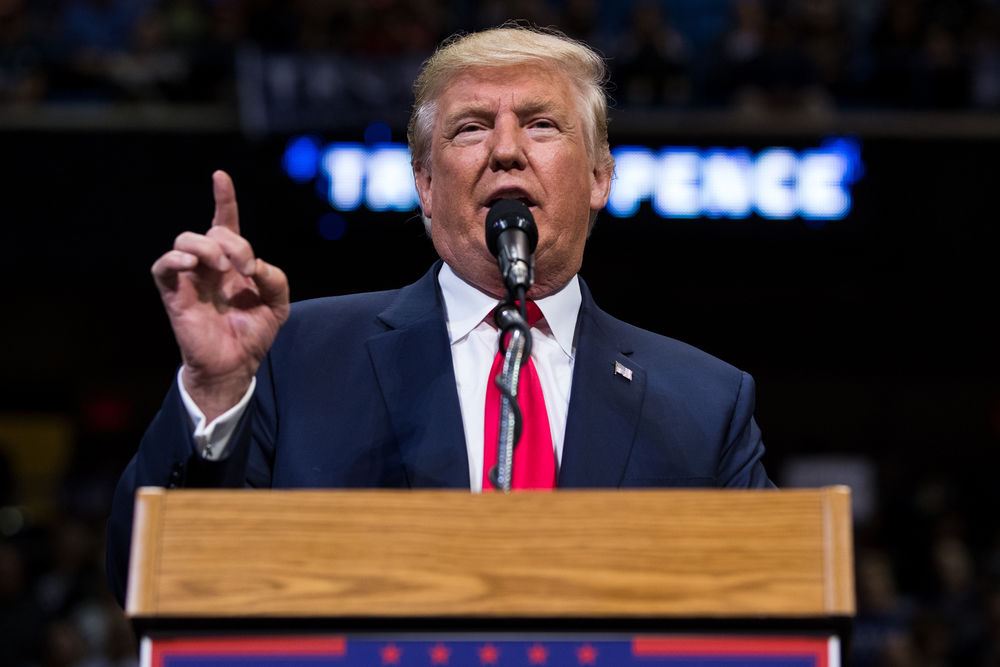 Wednesday, October 12, 2016 (3 comments)

Trump escalates conflict with congressional Republicans Tensions within the Republican Party exploded into public recriminations Tuesday, with presidential candidate Donald Trump issuing a series of strident statements denouncing House Speaker Paul Ryan and Senator John McCain, two leading congressional Republicans, for their refusal to support his campaign.

Monday, October 10, 2016 (1 comments)

The Trump scandal and the US gutter election The exposure of Trump's backwardness is obviously revealing, but it points to the illegitimate and fraudulent character of the two-party system and the electoral process as a whole. The Democratic Party, with its nomination of a corrupt political hack and warmonger, is no alternative. Out of a country of 325 million people, the two candidates are the most hated in modern US history, and deservedly so.

Tuesday, October 4, 2016 (6 comments)

Trump's taxes: Capitalist corruption and class privilege Trump epitomizes the social, political and moral squalor of the capitalist financial elite, which represents a criminal underworld raised to the heights in 21st century America. One of his fellow real estate billionaires, hotel magnate Leona Helmsley, became notorious for the declaration, overheard by a housekeeper: "We don't pay taxes. Only the little people pay taxes." Trump shares the same contempt for working people.
Friday, September 23, 2016 (1 comments)

The police murder in Charlotte, North Carolina the shooting in Charlotte is the third highly publicized police killing in the past week alone. First came the killing of 13-year-old Tyre King in Columbus, Ohio on September 13, followed by the killing of 45-year-old Terrence Crutcher in Tulsa, Oklahoma on September 16, and then Scott on September 20.
Saturday, September 10, 2016 (5 comments)

Clinton steps up appeals to Republicans, military Putin's offenses against international law are small potatoes compared to the worldwide depredations of American imperialism. Trump, of course, is not really opposed to such methods and, if elected, would pursue them just as aggressively as Obama and Clinton.
Thursday, September 8, 2016 (5 comments)

Clinton denounces Russian "interference" in US elections, calls for escalation in Syria As in previous reports by the Post and the New York Times about alleged Russian hacking of the DNC, no evidence of any kind is cited, only the unsupported claims of intelligence officials, who even the Post reporters admit lack "definitive proof" of either cyberattacks or even plans for cyberattacks.
Saturday, September 3, 2016 (25 comments)

As Clinton escalates war threats, Sanders begins campaigning for Democratic nominee Vermont Senator Bernie Sanders will carry out his first official activity as a drum major in the Hillary Clinton marching band Monday, when he takes part in Labor Day events in Lebanon, New Hampshire in support of the Democratic presidential nominee. It will be Sanders' first campaign appearance on behalf of Clinton since his dismal "unity rally," also in New Hampshire, on July 12.
Tuesday, August 30, 2016 (1 comments)

US pressures Turkey to curb attacks on Syrian Kurds After 13 years of warfare, beginning in Iraq and now extending into the civil wars in Syria, Yemen and Libya, the United States has devastated a vast region. Washington bears the main responsibility for the deaths of several million people, the creation of tens of millions of refugees, and destruction on a scale not seen since World War II.

Sunday, August 21, 2016 (1 comments)

Trump chairman Paul Manafort resigns amidst campaign shift to the right The Trump campaign initially claimed that Manafort was not being displaced, but in barely 24 hours he had submitted his resignation and Trump had accepted it. The shake-up puts the Trump campaign under its third leadership in three months.
Tuesday, August 16, 2016 (5 comments)

Trump and Democrats compete on militarism and war The bulk of Trump's speech was the mixture of militaristic threats, chest-thumping self-praise, brazen lies and non sequiturs that have become familiar in the course of his campaign. Among the lies were Trump's claim to have "always" opposed the war in Iraq (he supported the Bush administration's decision to go to war in 2002-2003) and to have opposed the US-NATO bombing of Libya (he supported it publicly).

Sunday, August 14, 2016 (1 comments)

Tax return places Clintons in the top 0.02 percent of Americans The Clinton campaign released the family's tax return as part of a political effort to put more pressure on the Trump campaign to do likewise. This was coordinated with a prominent article in the New York Times suggesting that Trump was unwilling to release his tax return because he had used many lucrative deductions available to real estate speculators, cutting his tax liability to zero.
Wednesday, August 10, 2016

Trump speech in Detroit: Tax cuts for the wealthy combined with nationalist demagogy The Trump's speech was a travesty of analysis, as he simply did not address the overriding economic issue confronting world capitalism: the deep economic slump triggered by the 2008 Wall Street crash, from which the world economy has yet to emerge. He said nothing about the financial collapse, or the trillion-dollar bailout of the banks that followed.

Monday, August 8, 2016 (1 comments)

Obama's drone-missile machinery of murder The Obama administration released a previously secret policy document that gives general instructions to those engaged in preparing, approving and carrying out the drone-missile assassinations that have become the hallmark of Obama's eight years in the White House. Literally any individual on the planet can be targeted for assassination by a Hellfire missile fired from a US Reaper drone.
Saturday, August 6, 2016 (19 comments)

Why the CIA is for Hillary Clinton The Democratic Party does not oppose Trump on the basis of his militarism or his authoritarian contempt for democratic rights. Instead, the Clinton campaign is presenting itself as the authoritative party of the military-intelligence complex and the political establishment, appealing to billionaires, the military brass and the intelligence agencies.
Saturday, July 30, 2016 (3 comments)

US media celebrates Democratic Party warmongering These commentaries, published within hours of the close of the Democratic convention, demonstrate the real constituency of the Clinton campaign and the Democratic Party. Far from representing the interests of working people, as Clinton claimed in her convention speech, the former secretary of state seeks to be the consensus choice of the military-intelligence apparatus, and tailored her campaign explicitly to its dictates.
Wednesday, July 20, 2016 (1 comments)

Republican Party officially nominates Donald Trump The younger Trump declared that what will "Make America Great Again" will be the mere fact of his father's election and entry into the White House. In other words, it is not that Trump will improve the conditions of life for the American people, but that the American people will make themselves great by electing Trump.
Monday, July 18, 2016 (2 comments)

Ex-Marine guns down three police in Baton Rouge, Louisiana As in the case of the July 7 killing of five police officers in Dallas, Texas, the Baton Rouge gunman was a former soldier and veteran of US wars in the Middle East. Gavin Long, who turned 29 on the day of the shootings, was in the Marines from 2005 to 2010 and served a tour of duty in Iraq. He reportedly engaged in counter-terrorist operations, for which he was awarded a medal and rose to the rank of sergeant.
Wednesday, July 13, 2016 (7 comments)

The predictable and pathetic end of Sanders' "political revolution" In his tribute to Clinton, Sanders never referred to her four-year tenure as secretary of state, where she was consistently the most hawkish member of the Obama cabinet, instigating the US-NATO war with Libya and advocating even greater US intervention in the Syrian civil war. Sanders declared that his campaign would continue, in an all-out effort to elect Clinton president and elect Democratic majorities in Congress.
Wednesday, July 6, 2016

FBI rejects criminal charges against Clinton in email investigation A decision to prosecute would have thrown the Clinton campaign and the Democratic Party as a whole into deep crisis. For this reason, it is reasonable to conclude that the US military-intelligence apparatus has decided to throw its considerable weight behind Clinton, or at the very least, to avoid placing a major obstacle in her path to the White House.
Monday, June 27, 2016 (3 comments)

Clinton seizes on Brexit vote to tout her credentials as defender of Washington's global interests The Clinton campaign offers nothing to the working class, white, black or Hispanic, because the Democratic Party long ago abandoned any policy of social reform to create jobs and improve the living standards and social conditions of working people, becoming instead a more and more open and direct instrument of Wall Street.
Monday, June 13, 2016 (1 comments)

Race, gender and the US presidential campaign Working people instinctively, and for good reason, regard both Trump and Clinton with distaste. These are the two most unpopular politicians ever to contest the presidency. It is a measure of the isolation and bankruptcy of the US financial aristocracy that such is the "choice" its political system offers to the American people.