Articles Listed By Date List By Popularity
Page 1 of 24 First Back Next 2 3 4 5 6 7 8 9 10 View All
Sunday, January 13, 2019 (3 comments)

A reckless, totally irresponsible president shuts down the most important elements of this government Trump has now proven beyond a shadow of a doubt that he is totally unfit to continue as president of this country. Shutting down the government to force the Congress, especially Democrats, to bend to his will and appropriate $5.7 billion to build his wall on the Southern border is a totally reckless and irresponsible act that is against the best interests of this country and its people.
Friday, January 4, 2019 (3 comments)

Republicans: stuck between a rock and a hard place, only one way out The Republican Party and its members in Congress are caught up in a dilemma of their own making. We might say that they are stuck between a rock and a hard place, i.e., they have put themselves in a very difficult situation where they have to choose between two courses of action, neither of which is very desirable
Friday, December 28, 2018 (66 comments)

Syria: here's what it's all about; the underlying reasons for this terrible bloody war Trump, the "lame duck" president who is on his way out the door, has just set off a massive firestorm in Washington, D.C. with the announcement that he is going to remove all U.S. troops from the bloody war in Syria. Washington D.C., including the Congress, the military establishment, and various foreign affairs experts and observers were shocked and stunned after hearing that news.
Friday, December 14, 2018 (123 comments)

Mueller's final conclusions: a great day for America; or the unfolding of a nightmare scenario Special Prosecutor Robert Mueller is moving ever closer to the end of his Russian investigation and issuing a report on his findings. What is contained in those findings will determine whether we will see the dawning of a great new day for America or if we will see a nightmare scenario unfold across this nation.
Friday, December 7, 2018 (18 comments)

$5.2 Trillion Savings Projected from Medicare for All That's $5.2 trillion that America can save by creating a Medicare system by which every American has medical coverage. This new system that will be far less wasteful and far more effective in the way it operates. It has the potential to eventually put America on a par with the best systems in the world.
Thursday, November 29, 2018 (1 comments)

An unholy alliance: Trump, Putin, Kim Jung-Un, and Mohammed bin Salman When in the history of this country have we ever had a president who, in a very short time after being elected, has created alliances with dictators, despots of the highest order,

Friday, November 23, 2018 (32 comments)

Exploring the mindset of a typical hardcore Trump supporter t's time for a bit of political satire. Let's begin with this question: how could Donald J. Trump, a man with a plethora of character faults, who surely will go down in history as one of worst presidents to ever occupy the White House, have so many staunch supporters?
Thursday, November 15, 2018 (84 comments)

Trump's worst nightmare begins as Democrats and Mueller prepare to join forces Very soon we will see the combined power of Special Prosecutor Robert Mueller and the Democrats who now control the U.S. House used to expand the scope of the Mueller Russian investigation. Their primary target will, of course, be Donald J. Trump.
Friday, November 9, 2018 (1 comments)

Trump fires Sessions; America edges ever closer to a Constitutional crisis Trump, on November 7, 2018, fired Attorney General Jeff Sessions. Sessions submitted his resignation but there should be no doubt but that it came at Trump's request, or rather, at his demands. The Acting Attorney General Trump just appointed is Matthew G. Whitaker who was Sessions chief of staff.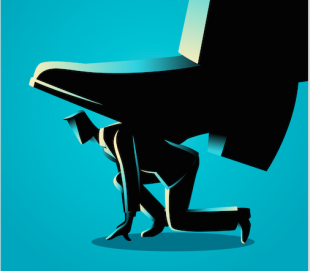 Friday, November 2, 2018 (8 comments)

The dark specter of an authoritarian government hangs over the Nov. 6 midterm election The November midterm election is not just a battle over which of two political parties will control Congress; it's a battle over whether this country will continue to have a democratic form of government or one under the control of authoritarian rule.
Friday, October 26, 2018 (7 comments)

"That's not who we are?" Well, you are what you do, your actions speak for themselves How often do we hear those words, "that's not who we are", uttered in situations when Americans see or hear something extremely troubling or of a tragic event or action initiated by someone in this government or in our society; one that brings great harm to people in America or in some other part of the world?
Friday, October 19, 2018 (7 comments)

Trump's trade tariffs, a "fool's errand" that won't work, and will backfire Someone should have told Trump that the one thing he must never even consider doing is to start an economic war with China. Unfortunately, that's what this president, an economic lightweight, recently did.
Friday, October 12, 2018 (15 comments)

The Founders' monumental Constitutional mistake; 2 senators from each state As the Founding Fathers were creating the Constitution, including how the Senate would be constituted, they had to decide how many senators each state would have. They debated and agonized over this issue and then bent to pressure from representatives of the smaller states that wanted two senators for each state, regardless of size and population.
Monday, October 8, 2018 (4 comments)

Republican chauvinists won this battle against women but won't win the war Yes, they won this battle, "Republican chauvinists versus the women of America" by using their power and control to stifle the FBI's ability to conduct a thorough investigation. They were prevented from investigating all aspects of Doctor Ford's allegations against Judge Brett Kavanaugh and the exercise was a complete failure.
Wednesday, October 3, 2018 (8 comments)

The FBI must have Brett Kavanaugh and Mark Judge take polygraph tests There is an effective way to get to the real truth in the confirmation process and determine whether Judge Brett Kavanaugh should become a Supreme Court Justice, and that is having the FBI conduct polygraph tests on the key individuals involved.
Thursday, September 20, 2018 (11 comments)

November 6, 2018; the mother of all elections will take place in America By saying that this upcoming election will be the mother of all elections I mean that it is time for Americans to turn out in massive numbers and remove incompetent politicians, making it clear that they, not members of Congress, are in charge and will determine the direction that this country takes.
Friday, September 14, 2018 (21 comments)

A vision of an America after its entry into a new, Age of Enlightenment During the period, 1685-1815, Britain, European countries and, to a lesser degree, American colonies, went through what is referred to as the Age of Enlightenment, aka, the Age of Reason, that produced a radical reorientation in science, politics, religion, philosophy, journalism, and means of communications.
Wednesday, September 5, 2018 (11 comments)

Who is largely responsible for the deterioration of the U.S. Congress? The American People It's no secret that we have an incompetent, politically corrupt Congress within our government. That's why it continues to receive an approval rating of around 13%. Dysfunctionality is the order of the day, that could not be more evident. But the question is; how did it reach this low point in its history?
Friday, August 31, 2018 (12 comments)

Is America truly exceptional, can it be called the wealthiest country in the world? How many times have we heard someone make the statement that America is the wealthiest country in the world? And how often do we also hear that it is exceptional among the countries in the world? Americans feel very good when they heard those words. How wonderful it would be if that actually were the case.
Monday, August 27, 2018 (91 comments)

Senator John McCain served his country with honor; Trump said, "nope, not me!" Senator John McCain died this past Saturday after a battle with a deadly form of brain cancer. He was truly a war hero even though Donald J. Trump has, on several occasions, had the audacity to say that he didn't think McCain was a hero; and said: "I prefer those who weren't captured."