Would you like to know how many people have visited this page? Or how reputable the author is? Simply
sign up for a Advocate premium membership
and you'll automatically see this data on every article. Plus a lot more, too.



DJStuCrew@gmail.com
SHARE



I have 2 fans:

Become a Fan.
You'll get emails whenever I post articles on OpEd News
A Detroit native and professional DJ, self-employed since 1985, author of "The Complete Disc Jockey" and columnist for Mobile Beat Magazine. Also an NRA Certified Firearms Instructor, Licensed Massage Therapist (LMT) and faculty member at Irene's Myomassology Institute. Stu runs all of these businesses through his SAHC Group.
Stu is also an objective free-thinker who considers each and every issue on it's own merits; a rationalist, activist in civil rights, climate change, equality, church/state separation. Author of the controversial book, "Knowing Guns: The Ins and Outs of Firearms and Firearm Politics for the Uninitiated," Stu is a member of both the NRA and ACLU. ("I like ALL of my rights!") A voracious reader, Stu has many interests including hard science and science-fiction, horror, history, sport shooting and firearms.
OpEd News Member for 796 week(s) and 6 day(s)
11 Articles, 0 Quick Links, 381 Comments, 0 Diaries, 0 Polls
Articles Listed By Date
List By Popularity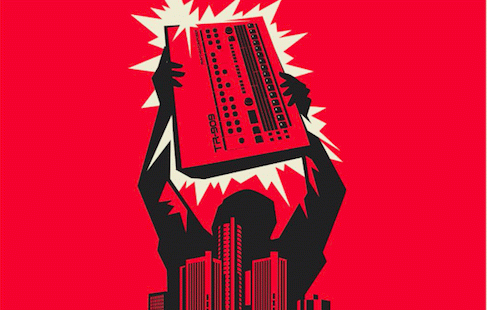 SHARE

Sunday, May 26, 2019
Made In Detroit: EDM, Techno and a Rich History Few People Know
A little-known history of Detroit Techno/EDM is coming to a theater near you!
(38 comments) SHARE

Friday, October 4, 2013
Why "common sense" and "gun control" are two different things
Most proposed gun controls, touted as "common sense," don't actually make any sense at all. Are we trapped or is there something we can all do to ratchet back the violence?
(5 comments) SHARE

Monday, May 13, 2013
Legalized Robbery; Woody Guthrie Was Right
Business/consumer fraud alert! Scam artists using legal tricks to scam businesses out of big money for no goods or services!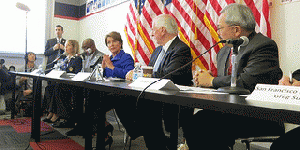 (2 comments) SHARE

Tuesday, March 26, 2013
What Went Wrong With Gun Control?
Why are "common sense" gun controls having such a tough time getting passed? Is there more to the controversy than meets the eye?
(5 comments) SHARE

Monday, January 31, 2011
Common Sense On Guns? A Reply (With Solution) To Howard Dean
Dr. Howard Dean and his Democracy For American organization calls for Common Sense on Guns in the wake of the Tucson tragedy. An NRA member agrees and offers a real solution!
(3 comments) SHARE

Monday, January 17, 2011
ODD THOUGHTS: YOU CAN'T GO HOME AGAIN
The Internet is both convenience and killer. We all love it, but what about the people whose livelihoods are made obsolete? And are we too dependent on the teat of the World Wide Web?
SHARE

Friday, October 8, 2010
Politicians: Let's Get A Few Things Straight...
Lying politicians distort the Constitution and the legitimate role of government. Why? Some are playing politics in another attempt to hamstring the Obama Administration. Others, more sincere, are ignorant of how the Constitution works. Still others are using this in an effort to reduce the size of government. They've got it wrong!
SHARE

Saturday, February 13, 2010
Government Corruption and Reform?
Government corruption: why does it surprise us and what can be done about it?
(14 comments) SHARE

Sunday, December 27, 2009
Everything You Think About Health Care Is Wrong
How the debate on health care has been hijacked by insurance companies. What it is really about.
(8 comments) SHARE

Sunday, April 12, 2009
ABC News Gets It Wrong on Firearms Segment
A Review of ABC's "20/20" of April 10th, 2009. Segment: "If I Only Had A Gun" Spotlight on inaccuracies, disinformation, dishonesty and lies from a responsible gun owner.
(25 comments) SHARE

Tuesday, January 13, 2009
The Conversation We're NOT Having: A Dialogue About Guns, Crime, Fears and Solutions
A search for the true causes and real solutions to the problem of violent crime without any partisan or political heat.