Articles Listed By Date List By Popularity
Page 1 of 4 First Back Next 2 3 4 View All
Sunday, August 6, 2017 (1 comments)

Netanyahu alarms Palestinians with talk of land swap Netanyahu made public his adoption of the long-standing and highly controversial plan of his far-right defence minister, Avigdor Lieberman. This would see borders redrawn to allow Israel to annex coveted settlements in the West Bank in exchange for stripping hundreds of thousands of Palestinians of their Israeli citizenship and reassigning their communities to a highly circumscribed Palestinian state.
Wednesday, August 2, 2017

Jodi Rudoren says Palestinians experience "apartheid" -- but not in NYT Reporters covering Israel and Palestine are systematically targeted by Israel lobbyists in an attempt to pressure them and their papers into self-censorship. The goal is to skew the coverage to make Israel look much better than it would otherwise, and the Palestinians much worse.
Tuesday, July 11, 2017 (1 comments)

Israel's ever-more sadistic reprisals help shore up a sense of victimhood This endless heaping of insult upon injury for Palestinians is possible only because the west has indulged Israel's wallowing in victimhood so long. It is time to prick this bubble of self-delusion and remind Israel that it, not the Palestinians, is the oppressor.
Tuesday, July 4, 2017

Marwan Barghouti and the Battle of the Empty Stomachs Israel's treatment of Palestinian prisoners has significantly deteriorated in recent years, with only cursory objections from the International Committee of the Red Cross. A surge in Palestinian inmate numbers over the past 18 months -- to 6,500 detainees -- has brought the prison population to levels not seen since the early years of the second intifada, some 15 years ago.
Saturday, July 1, 2017 (10 comments)

After Sy Hersh's Bombshell Investigation, Why Won't Media Tell the Real Story of Trump's Military Strike in Syria? Any publication that has covered either the White House-Pentagon threats or the rehashing of the OPCW report and has not mentioned Hersh's revelations is writing nothing less than propaganda in service of a western foreign policy agenda trying to bring about the illegal overthrow of the Syrian government. And so far that appears to include every single U.S. and UK mainstream newspaper and TV station.
Tuesday, June 27, 2017

Israel's efforts to hide Palestinians from view no longer fools young American Jews Increasingly, American Jewry is becoming polarized, between an older generation whose ignorance allows them to advocate unthinkingly for Israel and a young generation whose greater knowledge has brought with it a sense of responsibility. In an ever-more globalized world, this trend is going to intensify.
Thursday, June 15, 2017

Netanyahu wants the UN out of the way to be able to achieve his objective Washington has long pampered Israel, giving it millions of dollars each year to buy weapons to oppress Palestinians, and using its veto to block UN resolutions enforcing international law. With Mr Trump in the White House, a crisis-plagued Europe ever-more toothless and the Arab world in disarray, Mr Netanyahu wants to seize this chance to clear the UN out of the way too.
Friday, June 9, 2017

The Facts Proving Jeremy Corbyn's Election Triumph Corbyn turned around the electoral fortunes of the Labour party more than any other party leader in 70 years. And unlike Blair, he's done it without making back-room deals with big business to eviscerate his party's economic and social programs.
Monday, June 5, 2017 (1 comments)

Why the London Terror Attack Happened Now Those behind the London attack -- whether those carrying it out or those dispatching the terrorists -- want to have an effect. Terrorism is the use of indiscriminate violence for political ends. It has a logic, even if it is one we mostly do not care to understand.

Wednesday, May 17, 2017 (1 comments)

How Israeli schools help sabotage peace prospects Jonathan Cook says that Israel's intolerant education system is losing the battle to educate for peace and reconciliation
Tuesday, March 7, 2017

Israel: where vision and reality violently diverge Israel is denying entry not only to Arabs and would-be record breakers. And it is deporting not just those such as migrant workers and African asylum seekers who might pollute the Jewish state with non-Jewish genes. Now it is openly targeting Jews whose politics do not align with the far-right government of Mr Netanyahu.
Wednesday, February 22, 2017 (1 comments)

Trump's clarifying moment for Israel and Palestinians The one-state option mooted by Mr Trump will resonate with both Israelis and Palestinians because it reminds each side of their historic ambitions. It is a supremely clarifying moment. Each side must now define what it really wants to fight for: a fortress for their tribe alone, or a shared homeland ensuring rights and dignity for all.
Wednesday, February 15, 2017

US-Israel relations: Is Trump backing down? Netanyahu will follow the pattern he used with Obama: declare support for limited Palestinian statehood, reiterate that settlements are not an obstacle to peace, and require the Palestinians to recognize Israel as a Jewish state. He is also likely to demand Israeli "security supervision" over the Palestinians for many years, claiming it is necessary to prevent the emergence of radical Islamic groups in the West Bank.
Monday, February 13, 2017

Trump and Israel: Flashpoint of Jerusalem hangs over White House meeting Since Israel occupied East Jerusalem in 1967, it has moved more than 200,000 Jewish settlers into the Palestinian part of the city, and sought to cut off the Palestinian population from the West Bank by building a separation wall.
Wednesday, February 8, 2017

Land law is final nail in the two-state solution coffin International law is clear that an occupying power can take land only for military needs. Israel committed a war crime in transferring more than 600,000 Jewish civilians into the occupied territories.
Saturday, February 4, 2017

Netanyahu scandals reflect corruption at the heart of Israeli society The next question for Netanyahu is whether he will step down if indicted. He should, if Olmert's example is followed. But his officials are citing a 1993 high court ruling that allows a cabinet minister under indictment to remain in office. Certainly if Netanyahu chooses to stay on, his decision would be appealed to the court again. However, the judges may be reluctant to oust a sitting prime minister.
Monday, January 23, 2017 (4 comments)

Palestinians will need more than unity to save them Israel's deputy attorney general, Dana Zilber, was this month stripped of her authority over law enforcement in the West Bank after attempts to rein in the settlers. The readying of the infrastructure of annexation will only accelerate under the blind eye of a Trump administration. Palestinians will need more than grudging unity to withstand the birth of the new order.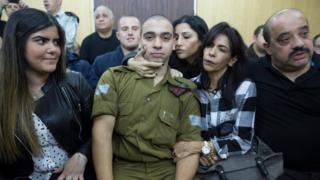 Wednesday, January 11, 2017

Fury at Azaria verdict is Israel's Trump moment Israel's new army is no longer even minimally restrained by concerns about the army's "moral" image or threats of international war crimes investigations. It cares little what the world thinks, much like the new breed of politicians who have thrown their support behind Azaria.

Sunday, December 18, 2016 (5 comments)

Clinton's defeat and the "fake news" conspiracy For good or bad, the US has operated an inherently unrepresentative electoral college since the 18th century. That has provided plenty of time to demand electoral reform. Concern about the electoral college now, only because it elected Trump, is simply ugly partisan politics, not political principle.
Wednesday, December 14, 2016

In the West Bank, Israel's "charity" comes at a price Israel's tourism video is designed to reverse the Oslo accords, which held out a false promise two decades ago that the Palestinians would one day enjoy statehood and self-determination. Israel's micromanagement of the territories is now such that it is even taking responsibility for attracting visitors to Palestine.
Monday, November 28, 2016

The fantasy at the center of Israel's "muezzin bill" The "muezzin bill" does not arrive in a politically neutral context. The extremist wing of the settler movement championing it has been vandalizing and torching mosques in Israel and the occupied territories for years. The new bill follows hot on the heels of a government-sponsored expulsion law that allows Jewish legislators to oust from the parliament the Palestinian minority's representatives if they voice unpopular views.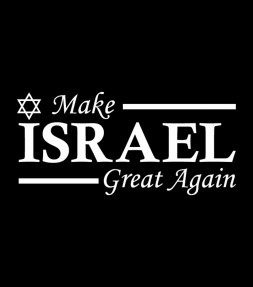 Tuesday, November 15, 2016

Trump may kill Netanyahu with kindness The creation of a Greater Israel could damage Israel by reframing the Palestinian struggle as a fight for equal rights in a single state. Comparisons with earlier struggles, against South African apartheid and Jim Crow in the US deep south, would be hard to counter.

Wednesday, November 9, 2016 (27 comments)

American liberals unleashed the Trump monster The reason Trump is heading to the Oval Office is because the Democratic party rigged the primaries to ensure that a candidate who could have beaten Trump, Bernie Sanders, did not get on the ticket. You want to blame someone, blame Clinton and the rotten-to-the-core Democratic party leadership.

Monday, November 7, 2016 (21 comments)

No, Hillary Clinton is not less evil than Trump Unless progressive Americans show they are prepared to vote out of conviction, not out of necessity, the Democratic party will never have to take account of their views. It will keep throwing up leaders -- in different colors and different sexes -- to front the tiny elite that runs the US and seeks to rule the world. It is time to say no -- loudly -- to Clinton, whether she is the slightly lesser-evil candidate or not.
Wednesday, November 2, 2016

Western leaders grow deaf to Israeli abuses While Israel exercises ever more physical power over Palestinians, its moral credit is running out with foreign audiences, who have come to understand that the occupation is neither benign nor temporary. The rise of social media has accelerated that awakening, which in turn has bolstered grassroots reactions such as the boycott (BDS) movement.

Tuesday, October 18, 2016 (3 comments)

How Israel seeks to erase the region's history Prime minister Benjamin Netanyahu has been drafting a basic law defining Israel as belonging to a globalized "Jewish nation," not the country's citizens. And he insists that peace talks take place only once the Palestinians under occupation recognize Israel as such a Jewish state -- a condition that, once viewed as risible, has now been adopted by Washington.

Monday, September 19, 2016

Palestinians lose in US military aid deal with Israel The clearest message from Israel's new aid package is one delivered to the Palestinians: Washington sees no pressing strategic interest in ending the occupation. It stood up to Mr Netanyahu over the Iran deal but will not risk a damaging clash over Palestinian statehood.
Monday, September 12, 2016 (2 comments)

Is Israel on the brink of tearing itself asunder? An Israeli consensus believes Gaza has been free of occupation since the settlers were pulled out in 2005, despite the fact that Israel still surrounds most of the coastal strip with soldiers, patrols its air space with drones and denies access to the sea.
Sunday, September 4, 2016 (3 comments)

Will Israel be put on trial for war crimes? Israel has agreed to allow the International Criminal Court (ICC) in The Hague to send a delegation to Israel and the occupied territories. It was revealed over the weekend in a step that could dramatically increase the risk of Israeli officials being tried for war crimes.
Monday, August 29, 2016

Carrot and stick carve-up will not work for Israel An Israeli strategy that failed decades ago -- before the PA even existed -- is not going to succeed now. Social media campaigns and paltry handouts will not persuade Palestinians they are nothing more than a humanitarian problem. They are not about to shelve their dreams of liberation just because Mr Lieberman color-codes them in red and green.
Thursday, August 18, 2016

The Birth of Agro-Resistance in Palestine Israel has done much to try to weaken Palestinians' connection to the olive tree, understanding that the "amoud" is the Palestinians' defense against Israeli guns, bulldozers, settlers and ill-will. Since the occupation of the West Bank, East Jerusalem and Gaza began in 1967, Israel has waged a relentless assault on Palestine's olive groves and the way of life they support.

Saturday, August 13, 2016 (3 comments)

Israel's stolen babies remains the state's darkest secret If there is a lesson to be drawn from the government's partial admission about the abductions, it should alert Israel's Arab Jews to the fact that they face the same enemy as the Palestinians: a European Jewish establishment that remains resolutely resistant to the idea of living in peace and respect with either Arabs or the region.
Monday, August 1, 2016

Palestinians inside Israel are under attack Recently leaked protocols reveal that the police have secretly awarded themselves powers to use live fire against Palestinian protesters in Israel, even if they pose no danger. Yet another law threatens jail for any Palestinian citizen who tries to dissuade another from volunteering in the Israeli army.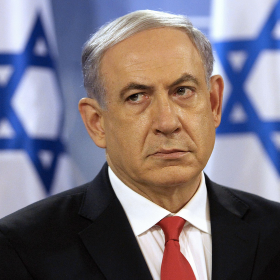 Saturday, July 30, 2016 (2 comments)

Israeli expulsion law "violates all rules of democracy" Over the past 15 years, the Central Elections Committee, which is dominated by Jewish parties, has repeatedly tried to ban Palestinian MKs from standing for election. However, the Israeli Supreme Court overturned the decisions on appeal. on the eve of the election, Netanyahu made his much-criticized comment warning that "Arabs are coming out in droves to the polls."
Wednesday, July 20, 2016

In the US, money talks when it comes to Israel The grubby underside of US electoral politics is on show once again as the Democratic and Republican candidates prepare to fight it out for the presidency. And it doesn't get seamier than the battle to prove how loyal each candidate is to Israel. It should be dawning on US politicians that a real debate about the nation's relationship with Israel cannot be deferred much longer.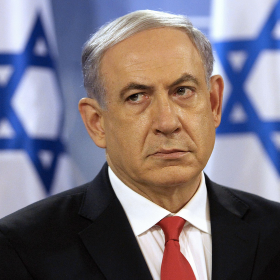 Tuesday, July 5, 2016

Israel can't avoid the fallout from a disunited Europe Brexit is a warning sign that western leaders will pay a price if they continue overlooking popular concerns. Israel would be foolish to assume that it can remain immune indefinitely from the upheavals consuming Europe and the US.
Monday, June 27, 2016 (3 comments)

Brexit and the diseased liberal mind the debate about Brexit was never about values or principles -- it was about money. It still is. The Remainers are talking only about the threat to their pensions. The Brexiters are talking only about the role of immigrants in driving down wages. And there is good reason: because the EU is part of the walls of the economic prison that has been constructed all around us.
Sunday, June 26, 2016 (1 comments)

Israel should be deeply disturbed by the Brexit vote It has taken decades for Europe to even acknowledge -- let alone remedy -- the problem that it is also trading with illegal Jewish settlements in the West Bank. If the EU starts to unravel, and US neoliberal hegemony weakens, Israel will be in trouble. It will be in desperate need of a new guarantor, one prepared to support a country that polls repeatedly show is mistrusted around the world. Brexit is simply the warning siren.
Wednesday, June 22, 2016

Israel considers its demographic time bomb Last week a video showed the "nightmare scenario" of Palestinians putting down their weapons and heading to the polls to elect one of their own as Jerusalem's mayor. It was precisely this kind of "political terror" that led Mr Lieberman to ban Mr Madani from Israel last week. With the Arab Jews on the Palestinians' side, the conflict with Israel might be ended at the ballot box. That truly would be subversive.
Sunday, June 19, 2016 (1 comments)

Israel's anti-terror law "dangerous" and "anti-Arab" An advisory committee will be able to approve declaring a group a terror organization. Those under investigation for links to terror may find that they have no access to the secret evidence used against them. Legislation is expected to be passed in the next few weeks cracking down on human rights groups and giving a majority of Knesset members the power to expel Palestinian lawmakers.

Monday, June 6, 2016 (2 comments)

Netanyahu frets over how to tackle French peace plan Europe is increasingly fearful that an emboldened Israeli government may soon annex all or major parts of the West Bank, stymieing any hope of creating even a severely truncated Palestinian state. The Paris conference is a sign of the mounting desperation in Europe to restrain Israel.
Sunday, May 22, 2016

Religious zealots waging a quiet revolution in Israel The goal of the religious nationalists is undisguised: to remove the last restraints on the occupation, and build a glorious, divinely ordained Greater Israel over an obliterated Palestinian society. That means no hope of a peaceful resolution of Israel's conflict with the Palestinians -- unless it is preceded by a tumultuous civil war between Israel's secular and religious Jews.
Monday, May 9, 2016 (3 comments)

Once, most Jews viewed Israel as the anti-semite's best friend In his Holocaust Day speech last week, Yair Golan compared current trends in Israel with Germany in the early 1930s. In today's Israel, he said, could be recognized "the revolting processes that occurred in Europe ... There is nothing easier than hating the stranger, nothing easier than to stir fears and intimidate."
Tuesday, April 26, 2016

In Israel, an ugly tide sweeps over Palestinians The trigger-happy soldier Elor Azaria and the peace camp leader Isaac Herzog have more in common than either might wish to admit. In their different ways, both have helped to turn all Palestinians into outcasts -- and crush any hope of concessions from Israel to peace.
Sunday, April 24, 2016 (1 comments)

Rise in Palestinian children held by Israel "alarming" Israel is the only country in the world, according to DCIP, that "systematically prosecutes between 500 and 700 children in military courts each year." The Israeli army had been unnerved by the mounting bad publicity, said Gerard Horton, of Military Court Watch, which monitors abuses of children in detention.
Tuesday, April 19, 2016

Israeli paramedics accused of medical violations There is mounting evidence that Israeli ambulance crews are withholding treatment from Palestinians injured during a wave of attacks over the past six months, according to rights groups. Physicians for Human Rights in Israel, a medical watchdog group, found that wounded Palestinians had been left untreated for as long as two hours.
Tuesday, April 12, 2016 (2 comments)

Spymaster's final interview reveals deep rift in Israel Almost no one in Israel, it seems, wants justice for the Palestinians. But a gulf is opening up between the old order that cares what others think of Israel and a new order that refuses to make even the smallest concessions to the sensitivities of the outside world. In that war, Mr Netanyahu and the far-right look set to emerge triumphant.

Sunday, April 3, 2016 (1 comments)

Execution of Palestinian exposes Israel's military culture hardly surprising that most Israelis feel this soldier is being singled out. His crime was not executing a Palestinian -- that happens all the time -- but being caught on film doing so. That was nothing more than bad luck. The Israeli public did not reach this conclusion by accident. They have been schooled in a tribal idea of justice from a young age. Palestinians are not viewed as fully human or deserving of rights.

Saturday, March 26, 2016

Parents protest as dream of bilingual education in Israel turns sour The opening of the first bilingual classrooms in Israel's largest city was celebrated with great excitement by parents and teachers last September. It broke with a decades-old model of strict segregation between the country's Jewish and Palestinian pupils.
Wednesday, March 23, 2016

A history of silencing Israeli army whistleblowers -- from 1948 until today In recent decades a few brave Israeli scholars have chipped away at the official facade. In the late 1990s a Haifa University student collected testimonies from former soldiers confirming that over 200 Palestinians had been massacred at Tantura, south of Haifa. After the findings were made public, he was pilloried and stripped of his degree.
Friday, March 18, 2016 (1 comments)

Appointment of Israeli spokesman viewed as snub to US Israeli Prime Minister Benjamin Netanyahu announced the appointment of a new foreign media adviser and spokesman this week, the latest in a series of moves viewed as snubs to the Obama White House. Keyes steps in as Netanyahu's foreign media adviser at a time when Israeli officials have been accused of conducting a "witch hunt" against both the foreign press corps in Israel and Israeli social media activists.
Saturday, March 12, 2016

Israeli textbook "bad for Arabs, bad for Jews" Although the ministry produced the new civics textbook amid great secrecy, leading Jewish educators who have seen the final text complain that it is riddled with factual inaccuracies, maligns the Palestinian minority, and discounts democratic values.
Tuesday, March 8, 2016 (7 comments)

How most aid to the Palestinians ends up in Israel's coffers Western humanitarian aid to the Palestinians is clearly intended for the victims, not the victors. Palestinians under occupation are among the most aid-dependent in the world, receiving more than $2bn from the international community a year. Shir Hever, an Israeli economist, concludes that at least 78 percent of humanitarian aid intended for Palestinians ends up in Israel's coffers.
Thursday, March 3, 2016

Emerging from a "reign of terror": Palestinians in Israel hold first BDS conference A private cinema in Nazareth agreed to host the event after several public venues in Haifa backed out, apparently fearful that they risked being punished by the Israeli government. The question of how feasible it is for Israel's 1.6 million Palestinian citizens to promote BDS was high on the conference agenda, with speakers addressing issues of legality and strategy.
Friday, February 26, 2016 (1 comments)

Israel accused of using trickery to snatch refugee lands For Palestinian society, land dealing with Israel is considered taboo. But some refugees admitted that Israel had been using various forms of pressure long before the latest lawyers' ruse to persuade families into signing away their rights.
Wednesday, February 24, 2016 (2 comments)

Israel is on the brink of a tyranny of the majority Netanyahu is legislating the expulsion of Balad and throwing down the gauntlet to the courts. It won't end there. If Balad is unseated, the participation of the other Joint List factions will be untenable. In effect, the Israeli right is seeking to ethnically cleanse the parliament.
Sunday, February 21, 2016

How Israel is "turning Palestinians into Zionists" Israeli officials had stepped up interference in the Palestinian curriculum in recent years, censoring large sections of textbooks. Changes have included removing pictures of Palestinian flags and PA logos; excising information about PLO leaders; cutting lines from poems that could be interpreted as promoting struggle against occupation; and redacting references to the Nakba, loss of Palestinians' homeland in 1948.
Monday, February 8, 2016 (2 comments)

The Liberal Hounding of Julian Assange: From Alex Gibney to The Guardian At what point do we cry foul when we witness the abuse of a political dissident, one who dares to take on mighty vested interests? the UN panel on arbitrary detention ruled that Assange, who has spent more than three years confined to a tiny room in the Ecuadorean embassy in London, is being arbitrarily detained and that he should be allowed to walk free.
Thursday, February 4, 2016

Security ties between Palestinians and Israel begin to fray The fragile nature of the security relationship was underscored last month when Netanyahu told his cabinet that Israel was preparing for the possibility that the PA, to which the security services answer, may collapse.
Sunday, January 31, 2016

Behind Israel's campaign to vilify peace groups Israeli government funds have been secretly transferred to far-right organizations leading a smear campaign against groups opposed to the occupation, investigations show. Human rights activists, the campaigns claim, are betraying their country by providing information that fuels criticism overseas of Israel and helps to bolster an international boycott movement.