Articles Listed By Date List By Popularity
Page 1 of 2 First Back Next 2 View All
Friday, July 14, 2017 (5 comments)

Letting go Just imagine that for one sweet day we drop internal struggle and we listen to our impulses innate.../ We'll sleep 'til sunshine calls us and eat double chocolate sundaes and perhaps show up for work three hours late./ We'll blurt out "I'm in love with you" at moments inappropriate, and touch ourselves indecently on trains / But I doubt that we'd be tempted into violence or treachery in crazed pursuit of venal worldly gains.
Friday, May 26, 2017 (154 comments)

Please Don't Read About the Seth Rich Murder Everyone from the New York Times to Fox News is telling us, "Don't pay any attention to the Seth Rich case." So please don't read this article. And if you do read it, don't follow up or try to learn more. And whatever you do, please don't talk to anyone else about it.
Sunday, May 14, 2017 (23 comments)

A Funny Thing Happened on the Way to the Scientific Worldview Nineteenth Century science spawned a sterile, disconnected world-view based on reductionism, and an objective reality of independent particles. This science was shattered by 20th Century quantum physics, but the world-view remains today, the basis of capitalism, of technology, and even the way we think of ourselves in relation to community.

Friday, April 7, 2017 (4 comments)

Call on Congress to Stop the Bombing of Syria Call, write, and fax to your Congressperson. Demand that Congress speak up, loudly and soon, to end military action against Syria. Demand open hearings on the evidence against Assad that allegedly justified this latest bombing.
Monday, March 20, 2017 (5 comments)

CA Health Dept Squelches Cell Phone Warning A long-suppressed pamphlet produced by the CA Dept of Public Health was leaked to the public last week. Its recommendations are common sense precautions, but still the telecomm giants held the document up for 7 years. It is still not clear how big a comes with cell phones.
Saturday, March 4, 2017 (9 comments)

Guaranteed Basic Income goes Mainstream No idea has so much potential to transform society as a guaranteed income. Imagine what creativity people are capable of if they don't have to work! Crime born of desperation will plummet. People will be unwilling to work at degrading, meaningless jobs, and employers will have to provide better opportunities. This idea is now going mainstream.

Tuesday, January 17, 2017 (6 comments)

Three Fundamental Principles of Science Every educated American must assimilate these foundational concepts as a basis for understanding the way the world works.
Wednesday, January 11, 2017 (5 comments)

Salt is Good for You New studies correct a long-standing error in standard medical advice. It has been known for a hundred years that high blood pressure is a risk factor for heart attacks. Eating salt raises your blood pressure. So it was obvious: avoiding salt lowers your blood pressure, so it must lower your heart risk. But this logic never was sound.
Friday, December 23, 2016 (9 comments)

Election Theft 2016 (Part 4 of 4) There is evidence that the 2016 Democratic Primary was stolen for Clinton and the General Election was stolen for Trump. Several Senate seats also look suspicious. The evidence is not as airtight as it has been in the past, and is most convincing in light of the history detailed in the first 3 parts of this series.
Thursday, December 22, 2016 (2 comments)

Stories of Election Theft There have been some cases where a smoking gun appeared - usually an insider who blew the whistle. 4 examples: Clint Curtis was hired to write a "back door" into voting machine software. A Diebold computer file named "Rob Georgia" was left unprotected on their web site. SoS Ken Blackwell hired Bush's computer guru to allow White House staff to change Ohio votes. Al Greene came from nowhere to win Dem nomination for SC Senate.
Thursday, December 22, 2016 (7 comments)

Intro to Election Theft in America Are votes in American elections being counted fairly? In an open democracy, this should not be a question for forensic science, but in 21st century America, it is just that. The US is unique in the developed world in counting votes with proprietary software, not open to inspection. There is stiff resistance to checking ballots with human eyes. So we gather statistics & anecdotes to guess whether vote counts are fair. Part 1/4.
Series: Election Theft in America (2 Articles, 3545 views)
Thursday, December 22, 2016

Statistical Evidence for Election Theft Experts agree that much of machinery for recording and counting votes in America is of low quality and egregiously insecure. There is both statistical and anecdotal evidence that these vulnerabilities are actually being exploited to change elections outcomes surreptitiously.
Series: Election Theft in America (2 Articles, 3545 views)

Monday, December 5, 2016 (16 comments)

Has Assange been Abducted by CIA? Assange has not been seen in public for a 7 weeks. A raid on the Ecuadorian Embassy where he has been 4 years in refuge was reported in mid-October. Rumors have been growing that he is in CIA custody. We at OEN don't know what to believe, but we think this topic bears investigation.
Monday, November 28, 2016 (21 comments)

Fake News and OpEd News None of us can decide what is true, but maybe all of us can. The Mainstream Media, having squandered their right to define our reality, wants their monopoly back. The future of news is bottom-up journalism by a swarm of investigative reporters.
Tuesday, November 15, 2016 (7 comments)

There are some questions we don't ask It's possible that every political commentator and every scientific poll in the country could be wrong, but it's not possible that a computer programmer slipped a few extra lines into the code that counts America's votes

Thursday, November 10, 2016 (29 comments)

Electronic Vote Theft, 2016 Edition There are preliminary indications that this week's election was stolen on behalf of The Donald and The Senate Republicans. This is the consensus of a loose group of election integrity activists with whom I have been connected since the (clearly stolen) 2004 election.

Friday, July 29, 2016 (9 comments)

Reducing Unwanted Pregnancies - the least worst solution How to lower the teen pregnancy rate without punishing innocent children? Every teen in America should receive a $1,000-a-month stipend beginning at age 15 and continuing until age 25 or until they become a parent, whichever comes first.
Thursday, June 23, 2016 (7 comments)

Fundamental Shift in the Science of Aging This week, a major new book was released by OEN Senior Editor Josh Mitteldorf. Mitteldorf exposes a fundamental misunderstanding in the scientific/medical community about AGING, why we age, and the evolutionary meaning of aging. The implications for medical science are deep. There are also repercussions for evolutionary biology and even for politics and for our human relationship to the world. This is a free preview.
Tuesday, April 12, 2016

Democracy Spring - First Day If you are not demonstrating in Washington, you can thank the thousands of people who are. America's democracy has eroded beyond recognition and they are not going to take this sitting down--or rather, yes, sitting down on the steps of the Capitol.
Thursday, March 3, 2016 (27 comments)

Super Tuesday: Who Really Won? Exit polls and patterns of vote statistics suggest that Sanders did better with the voters than with the vote counters. Twelve years ago, there were statistical checks that the alert citizen (with a little statistics background) might use to check on the accuracy of the vote count. But most independent checks on the accuracy of the vote count have been hidden from the public in recent years.

Monday, February 22, 2016 (3 comments)

Oh, dear! I can't make sense of the news...Here's a hint from Moscow Why are we so upset when China comes into Syria to bomb the same people we've been bombing, but they're so much more effective? Where did Trump come from, and how come Donald Trump gets so much screen time when nobody wants him to be president (and especially not the Republicans) Why is it so hard to tell sincere comments from internet trolls? Here's a new Adam Curtis that offers a strange hint...from Russia.
Sunday, January 17, 2016 (11 comments)

Open Letter to P Certo and A Cockburn Is the War on Terror misguided and counterproductive? Or do the Powers that Be know exactly what they are doing, and they are fanning the flames of terrorism on purpose? The first story is at the edge of mainstream journalism. The second is just over the edge.
Wednesday, December 23, 2015 (2 comments)

Psalm for the Psolstice All's a jest, just a jest-- Nonetheless, I am blessed.
Tuesday, September 8, 2015 (2 comments)

Why Nothing Works Have you noticed that software bugs are a lot more prevalent than they were just a few years ago. We no longer expect things to work the first time we press the appropriate button, and we have work-arounds at the ready. This is the predictable result of competing software standards and millions of programmers racing to add new functionality to systems that have never been tested working in combination with other systems.

Friday, March 20, 2015 (1 comments)

Torture as a Centerpiece of their Program We have become inured to torture. What was just 15 years ago beyond the pale shocking to Americans on the right and left is now accepted as bipartisan consensus. How did this happen? Why have they worked so hard to give torture a mainstream legitimacy?
Wednesday, March 18, 2015 (2 comments)

Tomorrow's Anti-Aging Treatment, Available Today A new company is leapfrogging over the time-consuming process of testing and regulatory approval, and offering the best-established and most promising experimental anti-aging technologies in the near future. This is a new vision for combining research with treatment, for treating diseases that have no proven therapies, and for aging itself.
Sunday, January 11, 2015 (6 comments)

The Liberal Press, Unmasked Fifteen years ago, the New York Times was doing their bit to paint a friendly face on an overprivileged, incompetent Texas drunk whose initials are GWB. Now they're shilling for his kid brother. An Act of Love, that's our Jeb. A bedrock of liberalism, that's the New York Times. With friends like this, who needs enemies?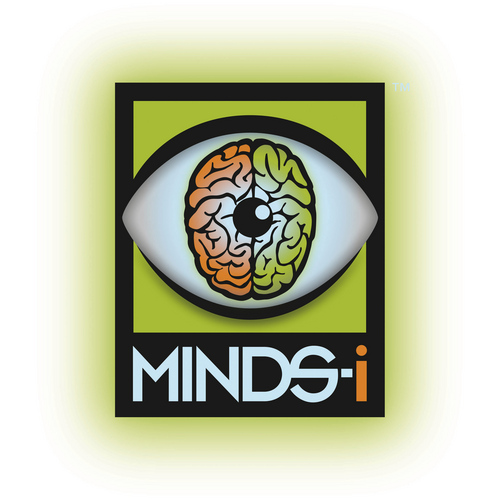 Wednesday, December 31, 2014 (11 comments)

Where do We Live We want to live a long time. We are concerned with the health of our physical bodies. But how closely is the "self" identified with the physical body? Here are scientific clues that the mind is not the same as the brain.

Thursday, October 9, 2014 (11 comments)

Anti-aging, oxymorons, and antioxi-morons Anti-aging medicine is on the cusp of radical life extension, but this isn't "natural medicine". You can't make yourself young by eating organic. It also isn't about anti-oxidants, which have failed in clinical trials and lab tests time and again. Instead, we will be tweaking our hormone profile to make old people young.

Saturday, September 27, 2014 (9 comments)

Symposium on the JFK Assassination: Day One The JFK assassination fundamentally changed American politics. Presidents from LBJ through Obama have understood that they serve at the pleasure of the CIA, and demands placed on them have been increasingly audacious and destructive. Kreig goes further to assert that every recent presidential candidate (both parties) has been pre-vetted, trained and promoted by the CIA.

Thursday, September 25, 2014 (7 comments)

Conference begins today: the JFK Assassination 50 years ago, a high profile commission led by the impeccable credentials of Earl Warren certified that the murder of John F Kennedy had been a simple, random tragedy, the work of a lonely, deranged man. Today begins a conference in DC to discuss what has been uncovered by citizen investigators in the years since. We forget that the words "conspiracy theorist" were invented in a CIA operation to marginalize them.
Monday, September 8, 2014 (4 comments)

Sleep, Health, and Longevity Good quality sleep, 6-8 hours per night but not more, is associated with many health benefits and greater longevity. But how to get good sleep, and even what good sleep means varies widely from one person to the next. Different people need more or less sleep, and different sleep schedules can work with different job schedules. You can manage sleep with melatonin and yoga and meditation practice.
Wednesday, June 25, 2014 (8 comments)

Wounded Knee and the Fourth Amendment A personal experience this week that opened my eyes to the sophistication of speech-recognition software, and the link between corporate and political intelligence.
Monday, June 23, 2014 (17 comments)

Two very different views on CO2 Reduction: One Pro, the other...Pro Henry Paulson and Charles Eisenstein both support CO2 reduction to mitigate climate change, but they are coming from very different places, with different ideas of how to go about reducing emissions, and different visions of our future.

Friday, June 20, 2014 (83 comments)

Existential Threats If we listen to the news, we may think that the gravest threat to humanity comes out from Al Qaeda, or maybe now it's Iraq. The global "terrorist threat" is a red herring, a distraction, an excuse for war, repression, and domestic spying. But that doesn't mean that there are no real threats. The biggest may be human numbers, combined with profligate consumption. Two reasons to organize for environmental sanity.

Thursday, June 12, 2014 (3 comments)

Three-day Fast: Day 4 Last week, an article about the cell biology of fasting made headlines in the science news press. Valter Longo cites evidence that a 3-day fast can rejuvenate our immune systems, with broad anti-aging benefits. 4 or 5 days may be better yet.

Tuesday, April 22, 2014 (1 comments)

Petition to End Secrecy in Government "Terrorism" has been used to justify secrecy in government. The truth is just the other way around. The bankers cannot continue to steal from us, the politicians cannot continue to collect bribes, the war profiteers cannot continue to receive fat contracts unless shielded from public scrutiny. The "war on terror" was invented to justify secrecy, not vice versa. Here is a petition to reverse the erosion of transparency.
Thursday, April 17, 2014 (53 comments)

Yes, We Have No Democracy Thom Hartmann has it right: Government in the USA is no longer responsive to the will of the people. But his focus on money in politics is misdirected, distracting attention from factors that are more important, more shocking, less discussed. There are six reasons our democracy is broken, and only two of them can be discussed in polite society.
Thursday, February 27, 2014

Lightweight Novel on a Heavyweight Topic This is a fun novel to read, and it deals with a topic that vitally concerns us all. Snooping by citizens on our public officials is a vital part of democracy. Snooping by government on citizens is an open door to totalitarianism.
Sunday, November 3, 2013 (10 comments)

It's Not Your Fault Don't believe what you read in the papers and hear on the radio. Ally yourself with others who are in comparable circumstances to yours. Find common ground for asserting your right to dignity, education, comfortable surroundings and healthy food, basic medical care, a caring community, and meaningful work. Seek not to better yourself in relation to the plight of your neighbor. Demand a change in the rules of the game.
Friday, August 9, 2013 (21 comments)

Market Manipulation to Prop up the Dollar: How Long can it Continue? Even as the Fed has printed trillions of new dollars, they have kept the dollar's value from plummeting by manipulating the futures market. Using dollars to keep the value of the dollar up would seem to violate basic economic principles. It does, and it is like a chain letter or pyramid scheme that cannot continue forever.

Friday, July 26, 2013 (17 comments)

Show-me State Endorses Cold Fusion Our world is so full of disasters waiting to happen. Here's the opposite: a godsend to which we may wake up one day soon. Cold fusion works, but it's still too touchy and unreliable for commercial use. A ragtag army of experimenters around the world is searching for ways to turn it on and off.

Wednesday, June 19, 2013

Twixt paranoia and wishful thinking poem

Sunday, June 16, 2013 (13 comments)

Invasion of Syria: following a plan laid out in 2001 We are told that America has a "peacekeeping" role in Syria, and that Pres Assad is a rogue criminal. Three things I've read this week suggest that this war was planned and prepared in 2001, that Obama and Bush were both just puppets following through on policies made by a shadow government that took over after 9/11, and that the "news" we hear now is nothing more than PR that is supposed to help us swallow this abomination.

Tuesday, June 11, 2013 (4 comments)

Deceit by Distraction: Derailing the Dialog The expansion of surveillance since 9/11 was never about countering terrorism, but has always been about stifling political dissent. Terrorism is invoked as an excuse. Snowden's brave revelations raise the hope that we are at a historic turning point, that America's plunge into despotism may yet be deflected.
Saturday, April 27, 2013 (1 comments)

Philadelphians Walk for Peace and Understanding The tenth annual Interfaith Walk for Peace is Sunday, April 28 in Philadelphia. It's an opportunity to meet people from other backgrounds, people with other beliefs, and take a stand together for cross-cultural friendship.

Friday, February 22, 2013 (2 comments)

Open Letter to ACLU Director Anthony Romero The Obama Admin has continued and intensified Bush's war against truth. They have murdered Al Jazeera reporters with drones, prosecuted whistleblowers. Gary Webb and Aaron Swartz are dead. Assange is functionally a prisoner. Bradley has been tortured 3 years. Barret Brown is jailed for posting a link in a chat room. Homeland Security has broken the back of Occupy with "cognitive infiltration" tactics We need ACLU!

Thursday, January 10, 2013 (4 comments)

The Trillion-dollar Coin Trick The Constitution of the United States grants to Congress the exclusive power "To coin Money, regulate the Value thereof, and of foreign Coin, and fix the Standard of Weights and Measures." But that's not how it has worked since 1913. Now the proposed "trillion dollar coin" could be a step back toward democratic control of the money supply.

Thursday, December 20, 2012 (3 comments)

Teaching a Dog to Play Piano Here is a video of a German trainer teaching a dog to play on an electric keyboard. She starts with solfege syllables "do re mi", and afterward trains the dog to match pitches (an octave down!) from a penny whistle. At the end of the video, the dog is getting 2- and 3-note phrases toward a playing a melody, "Old MacDonald".

Wednesday, September 26, 2012 (2 comments)

Can Telomerase Therapies help us Live Longer? Individual cells keep track of generations with the length of their chromosome tails, called telomeres. Cell aging has been linked to human aging, and telomere extension shows great promise as an anti-aging therapy. Cyclo-astragenol might be the best treatment currently available, though it is expensive and not as potent as we would like. Data about telomeres and life extension is still preliminary.

Wednesday, August 15, 2012 (2 comments)

Cold Fusion Obituary Martin Fleischmann passed away last week. The shaming and injustice that he suffered seems a personal tragedy, but suppression of Cold Fusion technology is a far larger crime against humanity. Mankind has pillaged the earth and polluted the skies for 20 years, while leaving the promise of Cold Fusion largely unexplored.

Wednesday, July 4, 2012 (39 comments)

Cold Fusion: Tangible Hope in an Age of Despair Dismissed by mainstream scientists, denied funding and space in the scientific journals, Cold Fusion has occupied a scientific backwater for 23 years. Meanwhile, demonstrations have been repeated again and again, a great deal of know-how has been acquired and shared over the internet. The scientists who stuck with it have been vindicated, and once again people are saying that a solution to pressing global crises is at hand.

Saturday, June 16, 2012 (1 comments)

For New Yorkers: a Compelling and Intimate Theater Experience In this Eurydice, there are overlaid voices, multiple simultaneous actions on stage, and a constant counterpoint between the words of the script and the affect with which it is delivered. The effect is to reach below the surface and speak directly to our hearts.

Thursday, June 14, 2012 (40 comments)

9/11 Truth in the WSJ? Surprisingly, the Wall St Journal's Market Watch page has published two articles from an international commission of conspiracy theorists on the subject of 9/11.

Sunday, April 29, 2012 (27 comments)

A Cure-all for the Financial Ills of our time? There were 2 visions expressed at this weekend's first convention of the Public Banking Inst. The 1st is the very practical idea that states and cities around America could be rescued from insolvency if they had their own banks, instead of relying on commercial banks to borrow money through bonds. The 2nd is the radically subversive idea that our present system for creating money could be replaced by one that serves the people

Sunday, March 18, 2012 (2 comments)

Anonymous Letter from JPMorgan Whistleblower A letter, reproduced here, purports to be from a whistleblower within JPMorgan, who alleges (1) conspiracies to manipulate currency and precious metals futures markets, and (2) that JPMorgan's exposure to derivatives puts it at risk of bankruptcy from the Greek crisis.

Sunday, March 11, 2012 (1 comments)

Fukushima: Protecting the Public from Panic One year ago today, the Fukushima nuclear power plant was hit with an earthquake. Almost immediately, governments and corporations came together to manage the news, and decide what we would be allowed to hear. It has developed as the worst nuclear disaster in history, surpassing Chernobyl.

Monday, February 13, 2012 (9 comments)

Death by Smoking: Still shockingly high in the USA United Nations / WHO recently released a report, finding that the American death rate from smoking is the highest in the world.

Monday, January 30, 2012

Charles Eisenstein's Vision: Money Working for Community Eisenstein's book, Sacred Economics, is a guide for living and loving, combined with a handbook for economic revolution.

Monday, September 12, 2011 (12 comments)

"Skeptics" for 9/11 Orthodoxy The proper subject of this Tenth Anniversary retrospective ought to be a call for open and independent investigation, so that the diverse tools and brains of science can be recruited for illumination of the defining political event of the last decade.