Articles Listed By Date List By Popularity
Page 1 of 5 First Back Next 2 3 4 5 View All
Friday, April 20, 2018 (8 comments)

Standing on our Heads Has the US lost sight of its fundamental principles, when it invests most of its energy in an investigation as to whether the president is defying the law by seeking peaceful relations with the other major nuclear power?
Thursday, January 4, 2018 (5 comments)

Red Hangover, by Kristen Ghodsee, a Review As Russophobia continues unabated, this book should be required reading for all Americans, who have been kept totally in the dark about 'real socialis' for almost a century. The author is an ethnographer whose personal ties to Eastern Europe encouraged her to take the region as the object of her highly accessible work.
Thursday, December 7, 2017 (16 comments)

China is Communist, Dammit, a Review This third book on China by Jeff J Brown tops them all, revealing the fact that the communist ethos goes much farther back in time than Maos Long March. It's called the Heavenly Mandate, but Brown calls it Baba Beijing, confident it's here to last.
Tuesday, August 29, 2017 (3 comments)

Sebastian Gorka's Hungarian Ties and a Growing EU Split Sebastian Gorka claims he resigned from the White House, while internal communications suggest he was fired. This article provides little-known information on the country from which his parents fled, to which he returned under disquieting circumstances.
Thursday, August 24, 2017

'Free' Speech, What does free speech mean according to the document that is intended to guide the world, that is, The Universal Declaration of Human Rights, instigated by Eleanor Roosevelt during the founding years of that organization, but not entirely respected by the US?
Tuesday, June 13, 2017 (14 comments)

A Nation of Laws? Watergate was a kindergarten game compared to the layrinthe that is cosing in on the President after barely four months in office. The players themselves often are not certain what the latest version is, but what it most resembles is a Greek labyrinth.
Monday, June 5, 2017 (10 comments)

Story to Follow: Europe Free at Last, via Versailles and St Petersburg When ancient history and a fast-moving present manage to join up in front of the tv cameras, the result is a record of a major turning point.
Saturday, April 22, 2017 (24 comments)

What all the Hullaballoo is About Calls to impeach the new president will grow louder as various pundits make their case, filling the coffers of mainstream publishers. But it would be surprising if they led anywhere, as I show in three examples of the new normal. Hopefully, fascism 2017 is less about making war than about making money.
Monday, December 19, 2016 (19 comments)

Anti-Russian Feeding Frenzy instead of New World Information Order Fifty years ago there was an opportunity for the world -- though divided between East and West -- to agree on new principles concerning the production and dissemination of news and information more broadly. Guess why the initiative by the third world went nowhere?

Wednesday, November 30, 2016

Europe's Coming of Age Europe's techtonic shift to the right has only now been recognized by the US paper of record, the NYT. Since it misses the phiulsosophical underpinnings of this mouvement that is only distantly related to the US Alt right, I have tried to bridge the gap.
Saturday, November 26, 2016 (183 comments)

Fidel Castro: A Giant Has Passed In July, 1963, Fidel Castro knocked on my door at the Habana Libre. I had been scheduled to depart that very morning, having exhausted my funds in what seemed like a hopeless attempt to reach him with my request for a 'portrait' for the French weekly Paris Match. A last minute intervention by the foreign minister,changed what would have been the next 50 years of my life

Wednesday, November 16, 2016 (3 comments)

The Post-US Election: An Exercise in Muddying While the Trump transition team ponders the selection of Secretary of State, seeming to envision someone who is an uber hawk with respect to Russia, this may all be smoke and mirrors - or the Pentagon hoping to ensure continuing high military budgets.
Sunday, November 13, 2016 (10 comments)

An American Phase Transition Anti-Trump demonstrators can be seen in systemic terms, but this does not change the fact that they are deluded: Hillary Clinton presents as much of a threat of fascism as does Trump - but on a different and potentially much more disastrous foreign policy level.
Wednesday, November 9, 2016 (10 comments)

The World Will Never be the Same Again Vladimir Putin has played a major role in the US presidential election of 2016, athough he did not seek it. Hopefully, the election of Donald Trump will quiet the efforts of Wasington's hawks to provoke a war with Russia, as so many have done throughout history.
Sunday, November 6, 2016 (74 comments)

Americans Are Having a Collective Breakdown Never has a presidential election been so fraught, in a country that not so long ago treated them like circuses. After 9/11, Americans asked 'Why?'Now they are asking 'How did we come to this, in the greatest country the world has ever known, wondering if it still is.
Thursday, November 3, 2016 (72 comments)

The US Empire Versus Russia's America's war-mongers have been repeating like a mantra that Russia aspires to recreate its empire - or that of the Soviet Union, citing non-existent threats to the tiny Baltic states as 'proof'. But most of the world's people are painfully aware that the shoe is on the other foot.
Thursday, October 27, 2016 (2 comments)

Wait a Minute! Is Early Voting Part of Campaigning? IS there some hanky-panky going on right before our eyes as early voting is folded into campaign rhetoric? Trump warns about rigged elections, yet he is silence about this new practice which could well swing the election one way or the other, as part of campaigning.
Sunday, October 23, 2016 (2 comments)

Europeans not Laughing now at America's Sex Problem Donald Trump has not helped America's obsession with sex - or its misuse - with his locker-room talk, but compared to the nineties, when Bill Clinton was being impeached, sex-wise Europe is probably revising what was then a witty, unending laugh fest.
Friday, October 21, 2016 (17 comments)

Syria Up-date from Our Inside Syria Contact: For the past two years, OEN has been publishing reports from a dual US/Syrian citizen who follows events from her home, This recent thread gives readers a feel for what is happening on the ground in a war instigated and pursued for unpublicized reasons by the US.
Friday, October 14, 2016 (12 comments)

Syria is Even More Complicated than We Think An American woman who has lived in Syria for over twenty years, raising a US/Syrian family, follows events there closely. Her latest email includes details of US/Saudi support for ISIS that even the alternative media does not seem to know about. Judge for yourselves.
Tuesday, October 11, 2016 (21 comments)

Story to Watch: France's Hesitation Waltz Only a strong , united Europe, certain of its role, can survive the current crisis of identity created by an enormous influx of refugees, combined with US targetting Russia with accusations of nefarious plans vis a vis the entire world, Europe first.
Thursday, October 6, 2016 (21 comments)

The Sins of the Fathers The handful of Americans who read English language Russian blogs and watch Russia Today (RT) cannot prevent Washington's diabolical plan to effectuate regime change in Russia, either by provoking President Putin militarily (Ukraine, Syria), by more sinister means or even recourse to the unthinkable.

Monday, October 3, 2016 (42 comments)

On Any Given Day, Americans are Out of the Loop The US media blackout of almost everything going on in the world outside the United States is never as blatant as during the presidential election season. You would think news anchors would hunger for something new to say, as they count the days to November 8th.
Wednesday, September 21, 2016 (3 comments)

Obama: Do What I Say, Not What I Do President Obama's parting speech to the UN was a masterpiece of deceit. The US President showed he's not only a good comedian who can skewer others at a press dinner, but a talented carpet-bagger. Meanwhile, no way to find out the dates of other leaders' speeches.
Friday, September 16, 2016 (3 comments)

Post-Modernism and the 'Alt' and 'New' Rights About a week ago, Hillary Clinton referred to the "Alt' right, as part of a screed against Donald Trump's right-wing supporters such as David Duke. But America's 'Alt' right is not the only new right currently occupying people's minds. Europe's 'New' right has taken over many left-wing attitudes.
Tuesday, September 13, 2016 (13 comments)

Honing in on Putophobia The many ways in which the US mainstream media tries to shape public opinion regarding the President of Russia are illustrated in the Sunday Times that marked the fifteenth anniversary of the 9/11 attack: though the US has finally agreed to cooperate with Moscow in ridding the world of ISIS and its clones, Americans must not think their govenrment finally knows who its enemy is.
Tuesday, September 13, 2016 (11 comments)

China Rising! A Review This hefty tome is well worth the read because it tells you everything you've always wanted to know about China, plus a lot you don't know about the US as a with. Jeff Brown is that rare American who has been an expat in three different parts of the world and took the trouble to learn Mandarin.
Sunday, September 11, 2016 (3 comments)

Authoritarianism versus 20th Century Democracy As the US media continues its jihad against the Russian President, accusing him of being a dictator notwithstanding his popularity at home, this article considers how the US presidency compares to the system known as Russias's system of"managed decmocracy."
Thursday, September 1, 2016 (7 comments)

Pick Your Fascism There's been a steady meme comparing Donald Trump to Adolph Hitler, but until last night, the Republican candidate had carefully refrained from giving it visual credence, preferring instead to come across as a bombastic buffoon. He blew that cover last night.
Wednesday, August 31, 2016 (19 comments)

Story to Watch: Dilma: Another Step in the Neo-Lberal Game Plan It would be a mistake to view the impeachment of Brazil's legally-elected president as anything other than a coup in disguise, as Dilma Roussef, in her impassioned defense, pointed out. Under her left-wing predecessor Brazil became a member of the BRICS.
Friday, August 19, 2016 (6 comments)

Story to Watch: Manafort to Moscow? In politicis, and even more so in international affairs, things are not always as they appear. While the talk box focuses on Manafort's skills as a campaign organizer that were 'layered over' by new hires, he may be on his way to Moscow to deliver a Trump message.
Friday, August 19, 2016 (1 comments)

A Pee in RIo: "We Used to Run this Place" Peeing in someone else's garden is a definite no-no, and when representatives of the 'greatest country on earth' ignore that basic principle of civilized society, we shouldn't be surprised when other, "lesser" peoples look askance at US 'exceptionalism'.
Wednesday, August 17, 2016 (22 comments)

ISIS as a Runaway System We must do everything possible to counter terrorism's flow of energy through the world system, but that will require first of all seeing hte world as a system, then elaborating responses that do not exacerbate the problem, as a series of wars have done.
Tuesday, August 16, 2016 (25 comments)

Story to Watch: US/Russia/Iran/China/Syria There's nothing like seeing enemies link arms to get a bully to realize the gig is up. As Donald Trump revs up support among his followers for repairing relations with Russia, the present administration finally gets it: ISIS, not Russia, is the enemy.
Sunday, August 14, 2016 (7 comments)

Carrying the anti-Russian Narrative Forward Americans can't be expected to know hte detailed history of every counry in the world, but at a time when there is serious talk of starting a nuclear war with Russia by Hillary Clinton, who could be the next president, knowledge of recent Russian/Ukranian history should be mandatory for all.
Wednesday, August 10, 2016 (1 comments)

Trump/Putin Part IV It will be impossible for the US to make up for centuries of ideological illiteracy in time to sway the presidential election away from the two main candidates. That illiteracy allows the American political system to paint the Russian president as a danger instead of a vital partner in the fight against ISIS.
Monday, August 1, 2016 (28 comments)

Trump/Putin: It's the Ukraine, Stupid! The official part of the Trunp saga is only just beginning as the Dems and the Reps begin mudslinging in earnest. Behind Trump's insterest in Putin - and vice versa - are matters that have little or nothing to do with ideology, but plent to do with war and peace.
Wednesday, July 27, 2016 (19 comments)

Trump/Putin Part II - Pick Your Poison In this second of three parts on America's 'Cornelian dilemma' the chances of the US starting World War III over the Baltic countries that border Russia are considered together with the reason why its leader will do anything to save it from another invasion.
Friday, July 22, 2016 (23 comments)

Trump/Putin Part I American progressives are caught beetween a rock and a hard place, reluctant to vote either for Trump or Clinton, and fearing that a vote for Jill Stein will spoil the race between the two main contestants. Even those aware that Trump would be unlikely to attack Russia, while Clinton would be, doesn't help them. Perhaps we need to take a closer look at what might unite a neo-fascist with a leader with a democrasocialist etho
Saturday, July 16, 2016 (2 comments)

US-NATO-Russia Whilet he mmainstream media pretends that "Americans are not interested in foreign affairs",It's increasingly important for us to be aware of what their government is doing beyond its borders, because increasingly, those actions influence the homefront.
Friday, July 15, 2016 (19 comments)

Why France? Why is France the main target in Europe of Islamic terrorists? France's involvement with Muslims goes back to the days of Bonaparte, and showed no signs of lessening during the 20th and even the 21st centuries. bringing many Muslims to settle there.
Sunday, July 10, 2016 (14 comments)

Killings Plus Political Conventions Equal Chaos Americans may soon be reminded that the long hot summers of the sixties and seventies failed to create a revolutionary situation that would have put their country on a par with the rest of the developed world, offering health care and education to all.
Thursday, July 7, 2016

Two Peas in a Pod and Two Pied Pipers America specializes in rivetting congressional hearings, but none has been as meaningful as that of FBI Director James Comey. Exchanges over Hillary Cliton's emails echoed another congressional deposition by Bill Clinton: "It depends on what the meaning of 'is' is.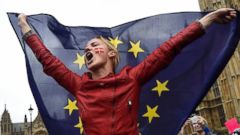 Saturday, July 2, 2016 (11 comments)

Story To Watch: Nuland at it again - in London! The Lone Rangeress rides again! As a reward for turning the Ukraine upside down in 2014, State's Victoria Nuland has been sent on an even greater mission: to reverse the will of the British people to no longer be the US Trojan Horse in the European Union.
Friday, July 1, 2016 (6 comments)

It's Austria Again! It's a dizzying time for Europe watchers, as twenty-first century events take us relentlessly back to the past and the scourge of fascism that overran Europe from 1939 to 1945, ending only thanks to (reluctant) cooperation by the US with the Soviet Union.

Monday, June 27, 2016 (35 comments)

A "Traditionalist" Party? I'm not a conspiracy theorist, but I think we need to take the creation of this party very seriously. This is not just another 'third party' that the Reps and Dems should fear will destroy their competition, but quite the contrary one which would create havoc.
Sunday, June 26, 2016 (10 comments)

The Beginning of the End for the EU As observers see echoes of 1938 in the rise of European populism, the shock of Britain's abandonment of the EU - to which she had never been fully committed - is rocking stock markets across the world. But when it comes to Europe, history has always had the last word.
Wednesday, June 22, 2016 (3 comments)

The Arithmetic of Islamization Few things in recent history have been so unexpected yet so inevitable as the Islamization of Europe. Hardly a day goes by that great events or small details fail to signal the inevitability of that transformation. Unfortuantely, they are rarely signalled.
Wednesday, June 22, 2016 (86 comments)

Capitol Sit-In Message: Revolution is Allowed! Senator Elizabeth Warren brought donuts to her fellow Democrats staging a sit-in at the House of Representatives les by civil-right ikon John Lewis to demand a gun control vote, as sleeping bags were brought in for a sleep-in. Is it possibel that Occupy Lives?
Tuesday, June 21, 2016 (30 comments)

Orlando Massacre was Not a Hate Crime The Gay Community was not the Target There will be conflicting opinions about Omar Mateen forever. One Syrian observer believes he chose a gay nightclub because it was a place he knew and he could count on their being a lot of people that could easily and quickly be killed. Everyone may not agree.

Sunday, June 19, 2016

Today: Watch Fareed Zakaria with Vladimir Putin in St.Petersburg Signalling one egregious example of the way in which the Western media distorts events and facts. More on Zakaria's reporting of a yearly, major economic forum held in St.Petersburg with political and business attendees from around the world, only mentioned, even in the WSJ.
Sunday, June 19, 2016 (12 comments)

Read what Putin actually said in St.Petersburg about NATO Vladimir Putin teased Fareed Zakaria about his inaccurate portrayal of the Russian President's words concerning US Republican presumptive Pesidential nominee Donald Trump, but that is not the only example of the way the US media reports on people the US doesn't like.
Saturday, June 18, 2016 (25 comments)

This is How it Starts What role will be assigned to the mainstream press when the world - if it survives into the future - looks back. at the hundredth anniversary of the Russian revolution. Will 20th century Americans be judged less harshly than they judged 1930's Germans?

Friday, June 17, 2016 (9 comments)

State Department Goes Rogue Whoever heard of civil servants getting together to lay out what they believe correct government policy to be? There's a veritable war on whistleblowers, but now there seems to be a new category of protest by government employees who believe policy is wrong.
Saturday, June 11, 2016 (5 comments)

English Channel: It's a Sub! No, it's a Dinghy! What goes around comes around. Here's another signal that the world may be careening toward World War III, but perhaps not quite in the way we've come to expect. Is ther really no way for Europe to get its act together according to the aspirations of most of its people?
Friday, June 10, 2016 (39 comments)

Imagining Yesterday's Obama-Sanders Conversation I've always believed that President Obama was 'allowed' to become the Democratic candidate on condition he do as he was told. It's the only charitable explanation for policies that deeply disappoint his voters, and perhaps more credible than cynicism.
Wednesday, May 25, 2016 (28 comments)

US Election: Ignorance in Charge What's behind the Trump surprising victory? Is it the ISIS threat, global warming, poor educational standards, or something more difficult to define, however hard the mass media tries - without exposing its own role in the matter, which looks hopeless.

Monday, May 16, 2016 (10 comments)

Donald Excoriated for Being like Most Men By using women, to attack Trump, the NYT betrays America's love affair with their bodies. It may be due to its lack of attention to anything else other than sports. Donald Trump should be judged for his political platform, not because he rates women.
Wednesday, May 11, 2016 (2 comments)

Trump's White Supremacist Donald's white supremacists may be distasteful to most Americans, but mainly, they refuse to see the math. And as we see currenlty in Europe, with the refugee crsis, Americns are not the only ones dreaming of an all-white state, but that is not a solution.
Saturday, May 7, 2016

Stories To Watch: Europe, Turkey, Russia As London gives itself the first-ever Muslim mayor of a major European city, Paris hosts an international Occupy meeting as Germany's Chancellor Angela Merkel tries to cajole the TUrkish President into behasving like a European as part of a refugee deal.