The debate on Iraq is overBring our troops home

Dear Drina,

Tell your Senators: There's nothing left to debate. Bring our troops home!

Tomorrow, the Senate will decide whether or not two bills that would end the President's failed strategy in Iraq should make it to the floor for a vote. Both bills were introduced by Senator Russ Feingold of Wisconsin.

The first bill, S. 2633, would provide for the safe redeployment of US troops from Iraq within 120 days. And the second bill, S. 2634, would require a report on the global strategy of the US to combat and defeat al Qaeda. We need 60 votes to end debate and bring these important pieces of legislation to the Senate floor.

Tell your Senators: There's nothing left to debate. Bring our troops home!

http://act.truemajorityaction.org/t/50/campaign.jsp?campaign_KEY=1521

The war in Iraq has already cost us thousands of lives, billions of dollars and has arguably put us in greater danger than ever before. There's no debating the President's failed strategy in Iraq. It's time to bring the troops home. Tell your Senators to allow a vote on these two important measures today.



It's time,

Darcy Scott Martin
TrueMajority.org Washington Director
---
Visit the web address below to tell your friends about this.
Tell-a-friend!

If you received this message from a friend, you can sign up for TrueMajorityAction.
---
---
TrueMajorityAction.org is a grassroots group of citizens who believe in America's true values of openness, fairness and compassion. We believe participating in an effective government is the best way to be mutually responsible for our community. TrueMajorityAction is a project of USAction, a 501(c)(4) organization under the IRS tax code.
TrueMajorityAction.org / USAction, 1825 K St. NW, Suite 210, Washington, DC 20006 (802) 860-6858
This quote summarizes the nature of my concerns and the content of personal experiences which stir my activism: "Necessity is the plea for every infringement on human freedom. It is the argument of tyrants; it is the creed of slaves". --Paul (
more...
)
The views expressed herein are the sole responsibility of the author and do not necessarily reflect those of this website or its editors.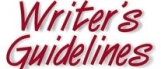 STAY IN THE KNOW
If you've enjoyed this, sign up for our daily or weekly newsletter to get lots of great progressive content.
To View Comments or Join the Conversation: