Bless his heart. Mike Gravel, who is currently running for President as a Democrat, has already declared that he will run as a third party, and he hasn't even lost the Democratic nomination yet!
Call me old fashioned if you must. I am all for scrappy insurgencies trying to fight their way into America's two party system, but shouldn't Gravel at least wait until after he loses before quitting?
"Hold out your hand, take your thumb and connect it to your little finger. What do you get," Gravel asked his on looking audience. "A third party!" he answered.
"I'm running as a Democrat right now, and my string is going to run out in February. It's already run out; I just don't know it," Gravel said to a small group of supporters. "If I want to stay in this election all of the way until next November, I will have to make a decision: 'Will I go as a third party?' Obviously you can figure that out." The implication is that he will.
Gravel is entertaining a notion that he can approach established existing third parties, such as the Libertarians, Greens, and perhaps also the Reform or Constitution Party, and who knows what else, and unite them under one cause with himself leading the charge.
"We're going to coalesce … we're going to take all of the other parties together," Gravel explains. "We'll go… you'll go to the Green Party, to the Libertarian Party. Let's coalesce, let's come together, we'll coalesce to win."
The notion is well and fine, but the Libertarian and Green Party are currently busy nominating their own candidates. And for that matter so are the Socialist Party, Socialist Workers Party, Communist Party, Patriot Party, American Party, Reform Party, Populist Party, Personal Choice Party and even more.
Getting Republicans and Democrats to come together in harmony will seem like child's play compared to bring together socialists with libertarians, and greens with communists. To put it quite frankly, it's not a notion that is based in reality.
The Ron Paul Factor
Moreover, Gravel is ignoring the strong possibility that Ron Paul may make a run for the White House as an independent.
Though Paul has repeatedly denied such plans to run as an independent, he has increasingly left his statements open ended. The former Libertarian Party presidential candidate says that he plans to win as a Republican, but will not discuss any actions that he might take were he to lose the GOP nomination, other than to say that he will likely not support any other nominee.
Ron Paul is currently polling poorly both nationally and in important early nominating states, but he is sitting on a mountain of gold. Without a doubt, he could raise enough money to finance his own third party candidacy and make a strong showing in national polls – maybe even strong enough to be included in debates.
The virtual inevitability that Paul will lose his party's nomination coupled with his uncanny fund raising ability and massive support base makes his third party run all the more likely. With a crowd that size and that passionate, they're not going to just go away because their candidate lost a silly thing like a primary.
- Advertisement -
Gravel's lonely road…
It saddens me to see Mike Gravel forced out of the debates just as much as it saddens me to see him give speeches about fanciful ideas, such as uniting third parties behind him. I fear that his message will become lost in the curious spectacle that his campaign would become.
The positive aspect of this development is that it frees Gravel's supporters to get behind someone else for the Democratic nomination. It doesn't matter if they vote for Gravel in the primary, because they can vote for him in the general election anyways.
Gravel supporters, to you I say this; now is your opportunity to take a look at the rest of the democratic field. Answer this question: Who is the candidate that would be your second choice? Vote for that person. Help to defeat the candidate who is the greater evil; make the world a better place.
- Advertisement -
opednews.com
Founder of "The Rev. Rob Times," (www.revrob.com) Rev. Robert A. Vinciguerra has been a longtime student of journalism. From Phoenix, Arizona.
The views expressed herein are the sole responsibility of the author and do not necessarily reflect those of this website or its editors.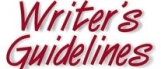 ,

STAY IN THE KNOW
If you've enjoyed this, sign up for our daily or weekly newsletter to get lots of great progressive content.