In July, the Rev. Rob Times wrote praise for the Democratic YouTube debate. It was an event showcased the integration of the modern day Internet generation and the democratic process that is as old as our nation, allowing for Americans to once again feel a unique sense of participation in their once unique form of government.
Following the Democratic YouTube debate, Republican leaders expressed concern regarding the colorful format of the event. There were even rumblings of a possible cancellation.
The first YouTube debate embodied the creativity of Americans who found a new way to express themselves both artistically and politically at the same time. The result was a patchwork of various view expressed in the most imaginative and ingenious ways; a true testament to our diverse and industrious citizenry.
It would appear, however, that the Republican organizers of the second YouTube debate had other thoughts. Reservations that GOP leaders (and candidates) had after the smashingly successful Democratic debate led to the prohibition of inventive and expressively insightful questions that were submitted by users.
Gone were painstakingly developed animations. Gone were questions in song. Gone were insightful short films developed to make a statement about our country to men who may well lead it for the next four years to come.
It's not as if there was any shortage of creative content, either. All five thousand videos are available for viewing on YouTube.com; many of them are exceptionally well produced.
Debate moderator Anderson Cooper even began the unceremonious event with a list of what audiences around the country won't be seeing:
"Dennis Kucinich may have seen a UFO, but we'll have no little green men here in Florida… We won't be seeing Richard Nixon, or little kids used to make adult points, though, there is one question where kids may make an appearance. And don't worry; we tried to keep out of most of the Abe Lincolns and Ben Franklins, and all the animals, both stuffed..."
Translation: Any and all efforts by the American voters to show how original and resourceful we really are have been stifled by a Republican party that is too afraid of a younger electorate – the demographic cross section of the country that is the most technologically savvy and the most likely to participate in this, and similar sorts of events.
The types of video questions that did make it to the air were generally generic straightforward videos of people looking directly into a webcam and asking a question.
While the videos chosen for primetime didn't abolish the spirit of putting 'we the people' in the moderator's chair by being able to ask direct questions of our candidates on national TV, the feeling of the entire event was very 1990's-ish.
In retrospect, the debate may as well not have been associated with YouTube at all. CNN could've simply solicited video tape submissions, 'man on the street' questions, and the moderator could have asked questions of the candidates that were submitted by mail; all of which are, and have been, elements in American politics for decades. Unfortunately, this debate was nothing new.
- Advertisement -
The decision by Republican leaders to censor submissions leaves them with an air of snobbish aristocracy about them; that their candidates are too high and dignified to respond to such silly sediments from 'regular' people.
It also is the embodiment of a Republican Party that still has a lot of its ideology and philosophy set in deep the past. This is yet another example where America has moved forward but conservatives are clinging on to an earlier time that is now antiquated. In stark contrast, the Democratic Party shows its willing to accept change, adapt, and progressive lead on every issue that faces the country.

- Advertisement -
opednews.com
Founder of "The Rev. Rob Times," (www.revrob.com) Rev. Robert A. Vinciguerra has been a longtime student of journalism. From Phoenix, Arizona.
The views expressed herein are the sole responsibility of the author and do not necessarily reflect those of this website or its editors.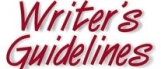 ,

STAY IN THE KNOW

If you've enjoyed this, sign up for our daily or weekly newsletter to get lots of great progressive content.