Tax Rebate checks can't come too soon

Congress passes stimulus package; IRS will start mailing checks in May

Congress passed an economic stimulus bill Thursday that will give $600 to most individual taxpayers , $1200 to couples and $300 to more than 20 million low-income seniors

President Bush said he'd sign the bill .

This bill will help to offset cuts in other programs. For example, I received a statement today from MEDICARE rejecting payment of the $305 charge for the 911 call that saved my life in October. "It will stimulate consumer spending and accelerate needed business investment, "Bush said. "This economic-growth package is an example of bipartisan cooperation at a time when the American people most expect it." The stimulus plan , which will cost $168 billion in the first two years will provide money to about 136 million Americans. The government hopes most of them will spend the money and spur the economy. Families with children will receive an additional $300 per child . The full rebate is available to individuals with adjusted gross incomes up to $75,000 and taxable incomes up to $150,000. Partial rebates will be available to families with incomes between $ 150,000 and $186,000. Treasury Secretary Henry Paulson, who helped broker a compromise with the Senate Democrats, said the IRS will begin sending the payments in early May.

Both Chambers waived requirements that the stimulus plan be offset with spending cuts. That means it will add to the federal deficit, which is expected to exceed $200 billion in the current budget year ending September 30.

An OEN Editor. Born-03/20/1934, BA Pol. Sci.-U of Washington-1956, MBA-Seattle U-1970, Boeing-Program Control-1957-1971, State of Oregon-Mental Health Division-Deputy Admistrator-1971-1979, llinois Association of Community MH (

more...

)

,

The views expressed herein are the sole responsibility of the author and do not necessarily reflect those of this website or its editors.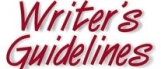 STAY IN THE KNOW
If you've enjoyed this, sign up for our daily or weekly newsletter to get lots of great progressive content.
To View Comments or Join the Conversation: