Every Democrat in the House is a traitor except for Dennis Kucinich who has consistently voted against the war in Iraq and who has consistently pushed for impeachment of Cheney and Bush . All others including our useless Majority Leader Pelosi who has refused to put impeachment on the table need to be confronted in the primary with strong opposition who can defeat them there so that we can have strong DEMOCRATS running in the finals against the republicans. Yes there are some johny-come-latelys like Rep. Wexler who have finally awakened, but too late to do any good. They too need to be confronted in the primaries, so that next time around, if re-elected, they'll be awake from the get-go and never again place our country and its constitution in dire jeopardy through their inaction.
Look around you; identify the young people who are Kucinich supporters: and identify the old-timers who have seen it all and who are ready for one last fight to save their country and the American way-of-life, as they have known it. They who watched in shifts for enemy bombers, aircraft, that is. They will go to war against the Bush Republicans and the spineless Democrats in Congress who have sold the rest of us down the river. The young people and the old-timers will, joined together, if asked, run in the primaries against the Spineless incumbent Democrats in Congress.
- Advertisement -
opednews.com
An OEN Editor. Born-03/20/1934, BA Pol. Sci.-U of Washington-1956, MBA-Seattle U-1970, Boeing-Program Control-1957-1971, State of Oregon-Mental Health Division-Deputy Admistrator-1971-1979, llinois Association of Community MH (
more...
)
The views expressed herein are the sole responsibility of the author and do not necessarily reflect those of this website or its editors.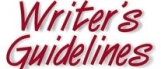 ,

STAY IN THE KNOW

If you've enjoyed this, sign up for our daily or weekly newsletter to get lots of great progressive content.