11th Annual Narsad

Mental Health Research Symposium

Narsad Florida

Shatter the Myths. Stop the Stigma.

Support the Science.

SATURDAY

JANUARY 12th, 2008

Van Wezel Performing Arts Hall

Sarasota

FREE Community Education Program

Doors open 8:30 a.m.

Presentations

9:00 a.m.-12:30 p.m.

SPECIAL GUESTS

Emmy award--winning actor Joe Pantoliano,

Joseph Greco, Director of the film, Canvas,

Starring Pantoliano, Geof Birkett, The New

CEO of the national NARSAD organization

And Gwill Newman, first president of NARSAD

--------------------------------------------------------------

CEU/CE registration required for

Professionals only

Sarasota Memorial HealthLine

[941] 917-7777

NARSAD 2008 Symposium Presenters

New research on Effectiveness and Cardiovascular/Metobolic Safety of Antsychotic Drugs for Schizophrenia and Bipolar Disorder

Herbert Meltzer, MD [Moderator] Professor of Psychiatry & Pharmacology Vanderbilt University

Recognizing a Competent Service System: What does the Science Say?

David Shern,PhD [2008Luminary Award Recipient]

President & CEO, Mental Health America

Primary Parental Preoccupations-Revisited Genes, Circuits and the Crucial Role of Early Experience

James Leckman, MD Professor of Child Psychiatry, Psychology & Pediatrics

Yale University

NARSAD

The world's leading charity dedicated to mental health research

Source:

Advertisement, The Herald. Wellbeing. Bradenton .com, pg . 9

An OEN Editor. Born-03/20/1934, BA Pol. Sci.-U of Washington-1956, MBA-Seattle U-1970, Boeing-Program Control-1957-1971, State of Oregon-Mental Health Division-Deputy Admistrator-1971-1979, llinois Association of Community MH (

more...

)

The views expressed herein are the sole responsibility of the author and do not necessarily reflect those of this website or its editors.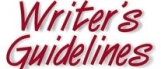 STAY IN THE KNOW
If you've enjoyed this, sign up for our daily or weekly newsletter to get lots of great progressive content.
To View Comments or Join the Conversation: