Home | Contacting Us | About Us | Donate | Sign-Up | Archives

var mydate=new Date() var theYear=mydate.getFullYear() var day=mydate.getDay() var month=mydate.getMonth() var daym=mydate.getDate() if (daym E-Mail This Article

FOR IMMEDIATE RELEASE
January 8, 2008
4:51 PM


CONTACT: Fairness and Accuracy In Reporting (FAIR)
Isabel MacDonald
Email: imacdonald@fair.org

Media to Voters: It's Over
Pundits Rushing To End Primaries and Preempt Voter Choices

WASHINGTON, DC - January 8 - As the results of the Republican and Democratic primaries in New Hampshire are reported tonight, it's a good bet that many prominent pundits and journalists will declare the race for the White House all but over--long before 98 percent of voters have had any say in the matter.

The Washington Post's David Broder wrote on January 4 that "New Hampshire is poised to close down the race for the Democratic presidential nomination." Newsweek's Jonathan Alter (1/3/08) likewise declared Obama to be the new inevitable after he won the Iowa caucus:



With his victory tonight, Barack Obama is now the strong favorite to be the Democratic nominee for president. The only one who can stop Obama from making history is Obama.... Unless he makes a terrible mistake in this weekend's

WMUR

debate in New Hampshire, Obama will be the strong favorite to win in the Granite State.... Should the Illinois senator win New Hampshire and South Carolina, it will be next to impossible to prevent him from becoming the nominee on February 5, Super Tuesday.



Actually, it's easy to imagine at least three Democratic candidates still having substantial support on February 5, meaning that Super Tuesday could produce no clear winner. The Republican race has much the same dynamic; though it hasn't happened in decades, one or both of the major parties could go into their conventions not knowing who their nominee is.

By any reasonable standard, then, the race for either major party's presidential nomination is far from settled. But Broder nonetheless argued that former Massachusetts Governor Mitt Romney's campaign was virtually finished: "A second Romney loss would effectively end the former Massachusetts governor's candidacy."



NBC

anchor Tim Russert sounded a similar alarm (1/4/08): "Bottom line, Brian, only McCain or Romney can come out of New Hampshire to fight for another day in South Carolina, only one. One stays behind. It is make or break for McCain or Romney in New Hampshire."

Why are the media rushing to end the primary season just as it's begun? It's sometimes difficult to follow the logic. Consider a USA

Today

report from January 7:



The Democratic contest is a two-person race, dominated by Clinton and Obama. That leaves Edwards, a former North Carolina senator who is a close third, and Richardson, New Mexico's governor who is a distant fourth, waiting for a stumble or a political earthquake to create an opening for them.



How are four candidates participating in a "two-person race"--especially given that one of the lesser candidates--John Edwards--finished ahead of Hillary Clinton? Similarly, the

New York Times

' Adam Nagourney (1/5/08) argued that "the results in Iowa...suggested that the Democratic and Republican contests were to a considerable extent two-way races: Mrs. Clinton and Senator Barack Obama of Illinois for the Democrats, and Mr. McCain and Mr. Romney for the Republicans." How Mike Huckabee coming in first in his race and Edwards coming in second "suggested" that their candidacies should be dismissed, Nagourney didn't explain.

The press has been more harshly critical of Edwards' campaign, so it could be the case that many in the media would be happy to see him out of the picture. (See Action Alert, 12/21/07.) Indeed, much of the conventional wisdom after Edwards' second-place finish in Iowa suggested that his campaign for the White House was all but over. As

New York Times

columnist David Brooks (

New York Times

, 1/4/08) boldly pronounced, "Edwards's political career is probably over." David Gergen agreed (

CNN

, 1/3/08): "John Edwards I think has nowhere to go now...even with a second-place win, because he has no money."

In an interview with Edwards,

MSNBC

host Keith Olbermann (1/4/08) expressed bewilderment:



I didn't understand the conventional wisdom last night.... If you finish second in Iowa with more support from the previous national front-runner, who dropped from first to third, many of the pundits, many of the so-called experts, are describing you as being in trouble, rather than Senator Clinton. Do you know why that is?



It'd be nice if more in the media asked such questions about what passes for conventional wisdom in their election coverage. Indeed, some articles have noted that winning early primaries isn't necessary to winning the nomination; in 1992, Bill Clinton lost the first five contests, but somehow managed to win the White House nonetheless. This very recent history would suggest that, at a very minimum, campaign reporters refrain from handicapping the outcome of the nominating process in early January. After all, it's voters, not the news media, who are supposed to elect the next president.

###

Printer Friendly Version E-Mail This Article
Common Dreams NewsCenter is a non-profit news service
providing breaking news and views for the Progressive Community.
The press release posted here has been provided to Common Dreams NewsWire by one of the many progressive organizations who make up America's Progressive Community. If you wish to comment on this press release or would like more information, please contact the organization directly.
*all times Eastern US (GMT-5:00)

Making News?
Read our Guidelines for Submitting News Releases

© Copyrighted 1997-2008
www.commondreams.org
anonymously sourced from either the web or a forwarded email.
The views expressed herein are the sole responsibility of the author and do not necessarily reflect those of this website or its editors.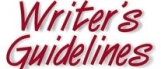 STAY IN THE KNOW
If you've enjoyed this, sign up for our daily or weekly newsletter to get lots of great progressive content.
To View Comments or Join the Conversation: