| | |
| --- | --- |
| Florida Voters Coalition and Florida Council of the Blind Announce Strategic Alliance | |
By Florida Voters Coalition
May 16, 2007
All Voters Deserve Paper Ballots - Voters With Disabilities Must Not Be Left Behind



The Florida Voters Coalition (FVC) and the Florida Council of the Blind (FCB) today announced a strategic alliance calling on Florida state and county officials to provide paper ballots for all voters in all elections. "This is an historic day," said FVC Co-Founder, Dan McCrea, "when those demanding the security of paper ballots and those demanding HAVA compliant accessibility for voters with disabilities speak with one unified voice. Listen up, state and county officials. No voter should be left behind, especially in the name of equality. That is simply absurd. It's time to scrap your DREs and replace them with non-tabulating ballot marking devices, providing all voters paper ballots – no exceptions."

"No exception needed or wanted for voters with disabilities," said Paul Edwards, former President of the American Council of the Blind, speaking for the Florida Council of the Blind, the state-wide chapter. "The very purpose of HAVA Section 301 was to provide an equal opportunity to voters with disabilities. 'Equal' doesn't only apply to the ability to cast a private and independent ballot – something precious to blind and other disabled voters - it also applies to the ability to cast a secure ballot. Only optical scan paper ballot systems are secure in Florida today. Florida's newly passed legislation requires paper ballots for everyone then provides an exception for voters with disabilities. Until 2012, counties can choose to provide us paperless electronic DREs. Our message today is, NO THANK YOU. We don't want them and should not be forced to use them. Paperless electronic DRE voting systems are fit for no one."

"For years," McCrea said, "proponents of paperless electronic DRE voting systems have claimed that their systems are the only solution for voters with disabilities. That's just not true. Non-tabulating ballot marking devices provide superior touchscreen, audio, tactile, sip-and-puff, and other interface facilities to allow voters with disabilities to cast a private and independent vote, and they are HAVA compliant. But unlike failed DRE systems, they allow all voters to vote on one uniform, paper-ballot-based, secure voting system. Surely that is the intent of both federal and state law."



McCrea cited the federal Election Assistance Commission's (EAC) July 20, 2005 EAC Advisory 2005-004: How to determine if a voting system is compliant with Section 301(a) – a gap analysis between 2002 Voting System Standards and the requirements of Section 301(a), which states on Page 4, subparagraph (7), "Section 301(a)(3)(B) contemplates that an accessible voting system can include a direct recording electronic (DRE) voting system or other voting system equipped for individuals with disabilities. This advisory should not be read to preclude the innovation and use of accessible voting systems other than DREs for the purposes of meeting this requirement."

"Please note," said McCrea, "that this EAC advisory is focused on accessibility – not security. It is two years old and during that time, we've seen the last shreds of voter confidence in the security of DRE systems completely collapse. Sarasota's 18,000 lost votes in the November 2006 federal Congressional District 13 race was just one well-publicized example."

"Florida's paperless electronic DRE voting systems lost over 100,000 votes just in the November 2006 election," McCrea said. "No one should be relegated to vote on that junk."

"Federal legislation pending in Congress is just another in the long string of reasons that counties should decide to scrap DRE's in favor of a uniform, all paper ballot system," said McCrea. "Under the lead bill, H.R. 811, counties could not retro-fit paper rolls to their existing DREs and will likely find the equipment unable to pass new testing provisions called for in the bill meaning counties will have to scrap it even before the 2012 deadline already set in Florida legislation. The good news is that the federal bill appropriates more than a billion dollars in new money to pay for the necessary changes," McCrea added.

"We have our annual state-wide conference in Tallahassee this week," said Edwards, "and we're delighted that the Florida Voters Coalition will be joining us and participating. This is a model for the rest of the country and how cool is it that Florida is leading the way! Now it's up to Florida's officials – especially at the county level – to Go All The Way and make sure voters with disabilities are not left behind."



anonymously sourced from either the web or a forwarded email.

The views expressed herein are the sole responsibility of the author and do not necessarily reflect those of this website or its editors.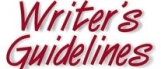 STAY IN THE KNOW
If you've enjoyed this, sign up for our daily or weekly newsletter to get lots of great progressive content.
To View Comments or Join the Conversation: