Calling members of the Congressional Progressive Caucus this week, one gets the impression that their staff are a little uncomfortable speaking about their bosses' positions on the upcoming vote for or against the Iraq Supplemental Appropriations bill. Not true at the office of Rep. John Lewis. His receptionist is proud to lead callers through the convoluted online search of the Congressional Record to read the speech her boss Rep. John Lewis gave on Monday. Once one reads it, it's easy to understand why her tone is so different from many of the other staffers.

"Tonight I must make it plain and clear that as a human being, as a citizen of the world, as a citizen of America, as a Member of Congress, as an individual committed to a world at peace with itself, I will not and I cannot in good conscience vote for another dollar or another dime to support this war."
Rep. John Lewis, March 19, 2007 House floor

Many groups including the Backbone Campaign, AfterDowningStreet, Progressive Democrats of America, Democrats.com, Gold Start Families for Peace, Hip Hop Caucus, Peace Action, Cities for Peace, Code Pink and others are uniting to thank the Congressman for refusing to fund the continued occupation of Iraq. They hope his bold and inspirational floor speech and the leadership of other brave caucus members will help others to vote "NO" on the Supplemental Appropriations bill being pushed by Speaker Pelosi, Leader Hoyer, and others.

A number of former Backbone Award recipients are among those fending off the current Supplemental Appropriation bill including: Rep. Maxine Waters, Rep. Lynn Woolsey, and Dennis Kucinich. All of them are pushing for passage of the Supplemental ONLY if it includes the Lee Amendment - authored by the ever courageous Rep. Barbara Lee. The "Lee Amendment" would require that the funds appropriated be used for the safe, orderly and complete withdrawal of US troops and DoD contractors, to be completed "not later than December 31, 2007." Funds could also be used for diplomatic efforts.

"Only in the Beltway can a $124 BILLION dollar spending bill for continued military occupation of Iraq be spun as anti-war legislation, "says Bill Moyer, Director of the Backbone Campaign. " While most Democratic offices are entranced by the mantra 'The perfect is the enemy of the good..' Rep. John Lewis stands out as having his feet firmly planted on the earth, committed to an unambiguous "good" of stopping the disastrous occupation of Iraq." Moyer continues.

The above photo shows the Congressman graciously receiving a less formal honor in January from a Backbone Patrol cruising the halls of Congress delivering Spine "Thank You" Cards and Spineless Citations. Their exploits were the subject of the March 2007 episode of LibertyNewsTV.



Currently serving his 11th term, Congressman Lewis is no naive freshman member. He's no stranger to standing up for his beliefs either. He was an influential SNCC (Student Nonviolent Coordinating Committee) leader. He served as Chair of the organization from 1963 to 1966 and he is recognized by most as one of the important leaders of the civil rights movement as a whole.

He was born on February 21, 1940, in Troy, Alabama. His family were sharecroppers. He was a hard-working young man who overcame poverty and political disenfranchisement to educate himself.

In 1963, Lewis helped plan and took part in the March on Washington. At the age of 23, he was a keynote speaker at the historic event. In 1965, he led 525 marchers across the Pettus Bridge in Selma, Alabama. State troopers attacked the marchers in a violent incident that later became known as "Bloody Sunday."

It was the publicity hunting Senators Clinton and Obama who recently latched onto the anniversary of Bloody Sunday to advance their standings in the polls. Ironically, Clinton hasn't seen an Iraq appropriations bill she didn't like and Obama is still far from achieving the moral clarity of Rep. Lewis. In contrast to another former Freedom Rider, Sen. Joe Lieberman, Lewis still remembers Dr. King's strong opposition to the Vietnam War. He quotes King, "We must learn to live together as brothers and sisters or perish as fools."

Previous recipients of the Backbone Award can be found here. Information on the Backbone Campaign and their creative accountability and visibility tools can be found here.

FULL TEXT OF SPEECH:
Delivered on Monday, March 19, 2007, the fourth anniversary of the invasion of Iraq, a day marking the start of perhaps the single most stupid and counterproductive foreign policy blunder in the history of our country. Delivered by Rep. John Lewis on the floor of the US House of Representatives.

The SPEAKER pro tempore.
"Under a previous order of the House, the gentleman from Georgia (Mr. Lewis) is recognized for 5 minutes."

Mr. LEWIS of Georgia.
"Mr. Speaker, I rise with deep concern that on this very day 4 years ago, our Nation inaugurated a conflict, an unnecessary war, a war of choice, not a necessity.

"The most comprehensive intelligence we have, the National Intelligence Estimate and the latest Pentagon report, tells us that Iraq had descended into a state of civil war. Over 3,000 Americans have died, and hundreds of thousands, some even say up to 1 million citizens of Iraq, have lost their lives in this unnecessary conflict.

"And while we are telling our veterans of this war, the elderly, the poor, and the sick that there is no room in the budget for them, the American people have spent over $400 billion on a failed policy. We cannot do more of the same. Mr. Speaker, violence begets violence. It does not lead to peace.

"President John F. Kennedy once said, ''Those who make peaceful revolution impossible will make violent revolution inevitable.'' My greatest fear is that the young people of Iraq and of the Middle East will never forget this war. My greatest fear is they will grow up hating our children and our children's children for what we have done. Mr. Speaker, the Bible is right. Even a great nation can reap what it sows.

"Nothing troubles me more than to see the young faces of these soldiers who have been led to their death.

"Some are only 18, 19, 21, 22, 23. It is painful; it is so painful to watch. Sometimes I feel like crying and crying out loud at what we are doing as a Nation and what this administration is doing in our name. Our children do not deserve to die as pawns in a civil war.

"They do not deserve to pay with their lives for the mistakes of this administration. They never had a chance.

"When I was their age, when I was 23 years old, I was leading the Student Non-Violent Coordinating Committee, soon to speak in Washington on the steps of the Lincoln Memorial, but then we were involved in a nonviolent revolution to transform the soul of America, to create a beloved community.

"Forty years ago, I was there in New York City in Riverside Church when Martin Luther King, Jr., gave one of the most powerful speeches he ever made against the war in Vietnam. If he could speak today, he would say this Nation needs a revolution of values that exposes the truth that war does not work. If he could speak today, he would say that war is obsolete as a tool of our foreign policy.

"He would say there is nothing keeping us from changing our national priority so that the pursuit of peace can take precedence over the pursuit of war.

"He would say we must remove the causes of chaos, injustice, poverty and insecurity that are breeding grounds for terrorism. This is the way towards peace.

"As a Nation, can we hear the words of Gandhi, so simple, so true, that it is either nonviolence or nonexistence? Can we hear the words of Martin Luther King, Jr., saying that we must learn to live together as brothers and sisters or perish as fools?

"Tonight I must make it plain and clear that as a human being, as a citizen of the world, as a citizen of America, as a Member of Congress, as an individual committed to a world at peace with itself, I will not and I cannot in good conscience vote for another dollar or another dime to support this war."

###

Bill Moyer is the Executive Director and Co-founder of the Backbone Campaign.


The Backbone Campaign awakens and inspires Americans to build a progressive movement, reclaim our government, and secure a future worthy of our children. We provide creative visibility and accountability tools to attract media attention, energize citizens and organizations, and reward political courage.

Visibility
* Giant Backbone Puppet 70'
* Bush Chain Gang
* Inflatable Lady Liberty 21'
* (more...)


The views expressed herein are the sole responsibility of the author and do not necessarily reflect those of this website or its editors.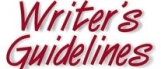 STAY IN THE KNOW
If you've enjoyed this, sign up for our daily or weekly newsletter to get lots of great progressive content.
To View Comments or Join the Conversation: