From Philly.com
Caravan of Central American migrants halted at Mexico border
(
Image
by
YouTube, Channel: euronews (in English)
)
Details
DMCA
They always say that everything is bigger down in Texas. Apparently that goes for the lies. When President Trump -- the Yankee who puts the hat in the phrase "all hat and no cattle" -- flew to the Lone Star State on Monday night to campaign for "Lyin' Beautiful Ted" Cruz for re-election to the U.S. Senate, he fed his crowd at Houston's Toyota Center whopper after whopper.
And they gobbled it up.
Some of the 45th president's blatant falsehoods were tired -- like the 50,000 people Trump claimed were outside the arena unable to get in (maybe 2,000 to 3,000, tops, according to police) -- but much of it was hot-wired to raise the blood pressure of his right-wing base both on the arena floor and watching on TV. Untold thousands of unauthorized immigrants ("We've got so many people voting illegally in this country, it's a disgrace") are casting ballots for Democrats -- something that even the most ardent conservative has never proved because it isn't happening. A caravan of several thousand Honduran migrants headed north through Mexico toward the United States isn't the result of rampant crime and poverty, Trump insisted, but of "Democrat laws and activist Democrat judges."
The president did leave at home some of biggest lies of the last lie-filled week, like the one where Democrats are promising migrants brand-new luxury cars or, even more bizarrely, that folks are rioting in California "to get out of their sanctuary cities." (Huh?) And yet there was one terrifying moment Monday night when Trump made it clear there is no bottom -- that he will go to any depth to stir up hatred and anxiety in order to keep just enough Republicans left Capitol Hill to save him from impeachment, or at least to launch an uncivil war to keep his enemies at bay.
Next Page 1 | 2 | 3 | 4 | 5 | 6
(Note: You can view every article as one long page if you sign up as an Advocate Member, or higher).
Will Bunch is author of the new "Tear Down This Myth: How the Reagan Legacy Has Distorted Our Politics and Haunts Our Future", published by Free Press, which examines the calculated effort by the modern right wing to canonize the 40th president, (more...)

The views expressed herein are the sole responsibility of the author and do not necessarily reflect those of this website or its editors.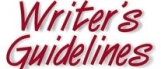 STAY IN THE KNOW
If you've enjoyed this, sign up for our daily or weekly newsletter to get lots of great progressive content.
To View Comments or Join the Conversation: