This piece was reprinted by OpEdNews with permission or license. It may not be reproduced in any form without permission or license from the source.
Reprinted from War Is A Crime
World leaders will spend the next two days in a lavish sanctuary nestled in the Bavarian Alps for the G7 summit.
(
Image
by
YouTube
)
Details
DMCA
>
Will "Junior Partners" Act Like Adults at G-7?
President Barack Obama arrives in Germany Sunday to meet with the leaders of Germany, France, Italy, the UK, Japan, and Canada for the "G-7 summit" at a resort in Bavaria.
This particular genre of summit was formerly known as the "G-8." But that was before the U.S. succeeded in blaming Russia for the violent aftermath of the U.S./EU sponsored coup d'etat in Kiev on Feb. 22, 2014, and managed to get Russia dis-invited last year.
Stakes Higher Than Usual
We shall have to wait until the two-day gathering in Bavaria is over to gauge the results. But the stakes are high and -- for once -- it is conceivable that the U.S. will suffer a significant setback in its continuing, if increasingly quixotic, effort to exploit recent violence in Ukraine to isolate Russia.
What the summit outcome is likely to show -- figuratively speaking -- is whether "G-7" should be more realistically labeled "G-1-plus-six." Number 1 being, what Obama continues to call the "only indispensable country in the world"; the "six" being those countries Russian President Vladimir Putin has labeled Washington's "junior partners."
The main question is whether Chancellor Angela Merkel and French President Francois Hollande, who have witnessed, up-front-and-personal, the behavior of Washington's neocon policymakers and their Ukrainian tools, will summon the courage to act like adults.
Will the leaders of Germany and France continue to bend to the U.S. diktat? Or are they more likely, this time, to stand up on their own four feet and resist pressure from the U.S. and its UK lackey for continued punitive economic sanctions against Russia? Never mind the economic harm they do to Germany and France and other European countries.
Ukraine's Poroshenko No Stranger
5 4 1
Rate It | View Ratings
Ray McGovern works with Tell the Word, the publishing arm of the ecumenical Church of the Saviour in inner-city Washington. He was an Army infantry/intelligence officer and then a CIA analyst for 27 years, and is now on the Steering Group of Veteran Intelligence Professionals for Sanity (VIPS). His (
more...
)
The views expressed herein are the sole responsibility of the author and do not necessarily reflect those of this website or its editors.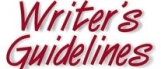 STAY IN THE KNOW
If you've enjoyed this, sign up for our daily or weekly newsletter to get lots of great progressive content.
To View Comments or Join the Conversation: