Reprinted from RT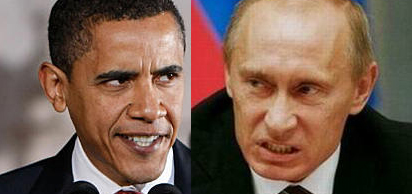 US forced to consider new options
(
Image
by
yalibnan.com
)
Details
DMCA
Almost six years ago, President Putin proposed to Germany "the creation of a harmonious economic community stretching from Lisbon to Vladivostok."
This idea represented an immense trade emporium uniting Russia and the EU, or, in Putin's words, "a unified continental market with a capacity worth trillions of dollars."
In a nutshell: Eurasia integration.
Washington panicked. The record shows how Putin's vision -- although extremely seductive to German industrialists -- was eventually derailed by Washington's controlled demolition of Ukraine.
Three years ago, in Kazakhstan and then Indonesia, President Xi Jinping expanded on Putin's vision, proposing One Belt, One Road (OBOR), a.k.a. the New Silk Roads, enhancing the geoeconomic integration of Asia-Pacific via a vast network of highways, high-speed rail, pipelines, ports and fiber-optic cables.
In a nutshell: an even more ambitious version of Eurasia integration, benefiting two-thirds of the world population, economy and trade. The difference is that it now comes with immense financial muscle backing it up, via a Silk Road Fund, the Asian Infrastructure Investment Bank (AIIB), the BRICS's New Development Bank (NDB), and an all-out commercial offensive all across Eurasia, and the official entry of the yuan in the IMF's Special Drawing Rights; that is, the christening of the yuan as a key currency worth holding by every single emerging market central bank.
At the recent G20 in Huangzhou, President Xi clearly demonstrated how OBOR is absolutely central to the Chinese vision of how globalization should proceed. Beijing is betting that the overwhelming majority of nations across Eurasia would rather invest in, and profit from, a "win-win" economic development project than be bogged down in a lose-lose strategic game between the US and China.
And that, for the Empire of Chaos, is absolute anathema. How to possibly accept that China is winning the 21st century/New Great Game in Eurasia by building the New Silk Roads?
And don't forget the Silk Road in Syria
Few in the West have noticed, as reported by RT, that the G20 was preceded by an Eastern Economic Forum in Vladivostok. Essentially, that was yet another de facto celebration of Eurasia integration, featuring Russia, China, Japan and South Korea.
And that integration plank will soon merge with the Russia-led Eurasia Economic Union -- which in itself is a sort of Russian New Silk Road.
All these roads lead to total connectivity. Take for instance cargo trains that are now regularly linking Guangzhou, the key hub in southeast China, to the logistics center in Vorsino industrial park near Kaluga. The trip now takes just two weeks -- saving no less than a full month if compared with shipping, and around 80 percent of the cost if compared with air cargo.
That's yet another New Silk Road-style connection between China and Europe via Russia. Still another, vastly more ambitious, will be the high-speed rail expansion of the Transiberian; the Siberian Silk Road.
(Note: You can view every article as one long page if you sign up as an Advocate Member, or higher).
Pepe Escobar is an independent geopolitical analyst. He writes for RT, Sputnik and TomDispatch, and is a frequent contributor to websites and radio and TV shows ranging from the US to East Asia. He is the former roving correspondent for Asia (more...)

The views expressed herein are the sole responsibility of the author and do not necessarily reflect those of this website or its editors.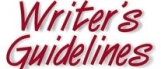 STAY IN THE KNOW
If you've enjoyed this, sign up for our daily or weekly newsletter to get lots of great progressive content.
To View Comments or Join the Conversation: