Reprinted from Wallwritings
(
Image
by
The Elders
)
Details
DMCA
>
Former President Jimmy Carter, and former Norwegian Prime Minister Gro Harlem Brudtland, met with Palestinian Deputy Prime Minister Ziad Abu Amir, Thursday, at the Council of Ministers in Ramallah.
During the meeting, Carter and Brundtland discussed with Dr Abu Amr, "matters concerning Palestinian reconciliation."
The announcement of the Ramallah meeting came from the Elders' website. The site describes the Elders as a non-governmental group of "independent global leaders working together for peace and human rights."
On Wednesday of this week, the Palestinian news agency Ma'an, reported that Carter's previously planned Thursday visit to Gaza was "removed" from his itinerary "without reason."
Absent any official explanation, speculation is rampart as to what led to the cancellation, raising the question, why was Carter's Gaza meeting cancelled and what prompted the cancellation?
The Elders' site earlier reported that Carter and Brundtland came to Israel/Palestine directly from a successful Elders' delegation visit to Moscow where six members of The Elders, led by Elders' Chair, Kofi Annan, concluded a successful visit which included a two-hour meeting with the six Elders and Russian President Vladimir Putin.
After their arrival in Jerusalem, Carter and Brundtland hosted a roundtable to discuss "approaches to solving a broad range of issues facing the region." The return trip to the Middle East is intended to "support the two-state solution and highlight Gaza's humanitarian crisis."
The roundtable included Katleen Maes from the United Nations OCHA* (see below), who talked of "a humanitarian overview"; Nathan Thrall from ICG*, who discussed Fatah-Hamas and GNC political dynamics; Tania Hari from Gisha*, on Israeli policy towards Gaza; and Lani Frerichs who talked about policy tools for greater accountability.
Carter's trip to Gaza was to have been the first stop of the three-day Elders' visit to Palestine and Israel.
Ma'an describes the current Elders' visit to the Middle East as one designed "to address pressing political issues and bring international attention to the current humanitarian crisis in the Gaza Strip."
Israel had earlier agreed to allow Carter to enter Gaza on this trip, but, according to Israeli media, "in response to Carter's decision to meet with Hamas leadership, Israeli President Rivlin said April 20, he would refuse to meet with the former president due to his 'anti-Israel' positions."
In his role as an international mediator, Carter has long maintained that meetings with "the perceived enemy" is essential to any reconciliation between groups, tribes or nations. While president, Carter was instrumental in organizing and directing the historic Camp David reconciliation between Egypt and Israel.
Earlier in April, a PA government delegation from Ramallah held meetings in Gaza with Hamas officials, seeking answers to troublesome issues, including salaries to government employees. That meeting failed to resolve any substantial problems.
Revlon's refusal to meet with Carter on this trip, according to the Jerusalem Post, followed a recommendation from the Israeli Foreign Ministry that Rivlin not meet with Carter, "in order to convey the message that those who harm Israel will not meet with the [Israeli] president.
Over the decades since he left office as U.S. President in 1980, Carter has met frequently with leaders on both sides in international conflicts.
(Note: You can view every article as one long page if you sign up as an Advocate Member, or higher).
James Wall served as a Contributing Editor of The Christian Century magazine, based in Chicago, Illinois, from 1999 through 2017. From 1972 through 1999, he was editor and publisher of the Christian Century magazine. Many sources have influenced (more...)

The views expressed herein are the sole responsibility of the author and do not necessarily reflect those of this website or its editors.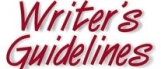 STAY IN THE KNOW
If you've enjoyed this, sign up for our daily or weekly newsletter to get lots of great progressive content.
To View Comments or Join the Conversation: