(This is a reprint from NewsBred).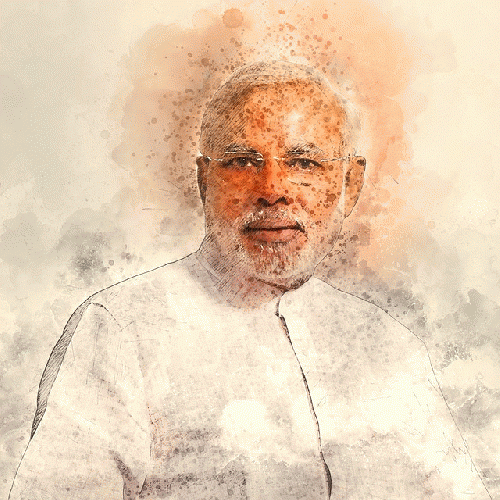 Modi on Andhra Pradesh
(
Image
by
pixabay.com
)
Details
DMCA
The morning after the No-Trust motion in Parliament on Saturday, one was amazed how the coverage in newspapers, TV networks and websites made it appear like blow-for-blow exchanges between the opposition and the NDA government. It was more like a spanking a mother delivers on the exposed bottom of her kid placed on her knees. The welts are obviously being treated for 20 hours now as there is complete silence in the camp of the dishonest.
Those who even passingly looked at proceedings in the Lok Sabha would remember the takeaways: (a) Rahul Gandhi's 'prank' being called out even by the speaker; (b) his "Rafale" lies being nailed then and there by the French government; (c) Why Modi, Congress has no-trust even in Chief Justice, Election Commission, EVMs, Armed forces; (d) The TDP cacophony on "special status" to Andhra Pradesh being swatted out of park by PM Modi.
And what did you find in the newspapers this morning? (a) Out of 5 front-page stories on the proceedings in Indian Express, 3 were around Rahul Gandhi, none negative; (b) no headline that French government has called out Rahul's lie; (c) little mention of those involved in "1984 lynchings" advicing others; (d) and a complete black out of what Modi said on "AP and its special status."
This completely took the winds out of my sail. I mean The Hindu, being a newspaper from the South, ought to have taken note of Modi's clarification on "AP's special status". But it didn't. Since the entire drama of "no-trust motion" was initiated by Telugu Desam Party (TDP), the allies who walked out of NDA recently, I for one waited well past 10 in the night to see if Modi takes care to present the side of his government.
Modi did wade into the "AP special status" issue and how. For those who can't find it anywhere in their newspapers, a typical ploy by Lutyens Media to hide inconvenient facts, here is the video of Modi's speech on Andhra Pradesh in Lok Sabha on Friday night.
Modi began by acknowledging that Andhra Pradesh people have been at the receiving end. He put it down to machinations of the UPA government, which for votes created a "new state" in Telengana (which was given Hyderabad, the heart of Andhra Pradesh --more of it later). Modi highlighted that as per 14th Finance Commission, the difference between Special Status and general category stands abolished; that keeping in mind Andhra Pradesh's genuine demands, the Centre was committed to give it as much assistance as would've come their way in Special Status. The decision on Special Package was taken on September 8, 2016. On November 4, 2016, AP chief minister himself accepted this package and thanked the finance minister! (did you know that!). Modi himself called Chandrababu Naidu (AP Chief Minister) and told him he was falling into a trap (in raising the bogey of Special Status). Modi then assured AP people that they would get their due. "TDP in order to hide its' failures is raising the Special Status bogey," Modi concluded, "jhagda wahan ka hai; aur istamal sadan ka kiya ja raha hai (the fight is in AP but the Parliament is being used for it)."
Once the state of Telengana was created in 2014, the capital Hyderabad (which generates 90 percent of jobs and most of Andhra's GDP) came their way: with the proviso that it would remain a shared capital city between them and Andhra Pradesh. In essence, Andhra Pradesh got nothing out of it in terms of revenue: all it got was rented spaces for its governmental offices in Hyderabad which it paid for! It also got a short-shrift on matter of sharing water.
As of now, 11 states in India have the Special Category Status (SCS): Assam, Jammu and Kashmir, Nagaland, Arunachal Pradesh, Manipur, Sikkim, Himachal Pradesh, Meghalya, Tripura, Uttarakhand and Mizoram. Under SCS, 90 per cent of funds is allocated as grants which need not be paid back. Such states also enjoy concessions in excise and custom duties, income-tax rates and corporate tax rates.
The truth though is after Planning Commission was taken over by NITI Aayog, the SCS is no longer attractive. There is a drastic cut in its allocation. Now, there is not much difference between SCS and general states. So for Naidu to harp on Special Status is nothing but to prod the "Telugu pride" of his people in a bid to reap political benefits.