This article first appeared in NewsBred.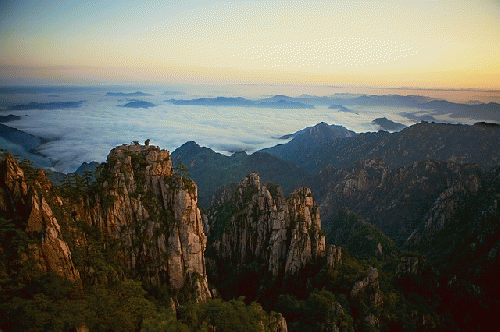 Be ready to see from tomorrow our newspapers painted red with India's "freedom" brigade outraged at the denial of visa to Dolkun Isa.

The first stone will be cast in the Indian Parliament--having just begun its session--where the issues of drought and natural disasters, jobs and economy will be cast aside as our elected representatives will fall over each other at the terrible "intolerance" of Modi government on Isa affair.
A few predictions: Barack Obama or Melinda Gates would express concern; British parliamentarians would plan to send a delegation on human rights to India; and European Union would worry over what has come over Gandhi's land. You already know who would "condemn," "criticize" and "allege" against Modi in screaming headlines on front pages tomorrow on.
No one would bother to check a few basic points: (a) Isa has an Interpol alert against him; (b) his visa application had flouted the norms; and (c) India could have been seen as supporting terrorism.
There's no reason to bait China who has never pricked India with conferences of Maoists, Naxalites and northeast rebels in its cities.
And what's such a big deal about blocking "Azhar" being termed a terrorist at the UN forum? UN has blacklisted many terrorist organizations but neither their funding nor recruitment has been affected.
More than symbolic gestures, it's important to understand the geopolitical reality. China desperately needs Pakistan and its Gawadar port for secure supply of its energy resources from the Middle East. It has a legitimate ground on the Dalai Lama issue, if not the NorthEast border disputes. It hasn't hosted our "rebels" or "Hurriyat" leaders.
There's a lot to gain if India and China build bridges and align themselves on major issues to save Asia from imperialist designs which comes in the form of "free trade" these days. That China and India agree on the point of Isa is unacceptable to Western powers and its captive, servile media.
Want an evidence? Just google search on "Isa and denied Indian visa." You would squirm with unease on lengthy stories in New York Times and big digital outposts such as The Wire. Most media "heavyweights" have not only written thousands of words on the matter but have also been able to dial Isa for his reactions.
Most media outlets, including Indian media, have been able to phone Isa and get his reaction. A great PR agency has clearly been working round the clock on behalf of Isa to international press. Who's behind such well-oiled publicity machine is easy to guess.
That alone ought to tell you the jitters in the West at the slightest hint of India and China drawing closer to each other. The forums of BRICS and SCO is simply unpalatable to them. A great game is being played in Asia and at stake is the hegemony of the world's superpower.
Silly me to have presumed that you already know about Dolkun Isa issue. Mr Isa, 48, is a leader of the World Uyghur Congress, a Munich-based group that wants independence for Xinjiang, a region of western China, home to a large population of Uyghurs, mostly Muslim ethnic minority. He now lives in Germany. Isa fled China in 1994.
And here's the punch: In all this chest-thumping and anguish on Isa, no newspaper has bothered to inform us about the exact nature of conference in Dharamshala. Well, here it is: it's being organized by a Washington-based (sigh) NGO, "Initiatives for China," which is run by Yang Jianli, Harvard mathematician and a prominent Chinese pro-democracy leader.
Do you see the connection? If not yet then start writing down the names of all those who hit out against the Modi government and whom you read from tomorrow on in our newspapers. These would be the politicians, academicians and journalists who are paid in cash or kind to subvert the nation.