Johnny Crying All The Way To The Bank!
Boehner Thinks He Is His Own Man! Who Is He Kidding? You?
When the Koch Brothers call, it has been suggested that John Boehner will rush to pick up their dry cleaning or hurry to do the dirty dishes left in their sinks! The suggestion may not be far from the truth because Boehner and the Kochs have stood together through thick and thin.
John Boehner, GOP Speaker of the House, third in line for succession to the Presidency of the United States, is very financially fit! Boehner is a multi-millionaire who, according to his financial disclosure forms owns stock in BP, Conoco Philips, Occidental, Chevron, Exxon-Mobil and other familiar corporations. But he does not just wash dishes for the Kochs; it is suggested that he washes dishes for all of the wealthiest corporations nationwide!
Boehner owns shares in many corporations and thinks he is his own man, but the truth is that corporations own many shares of John Boehner.
Over the years, Boehner has received many millions of dollars from industry. For the next campaign, Boehner has already raised almost $8 million dollars from industry and their PACs. The average Congressman has picked up less than a million.
The top 20 industries that purchased shares of Boehner during the last campaign cycle (2009-2010 campaign season) are:
Insurance $609,290 (who would a thunk it?)
Securities & Investment $509,520 (nice!)
Retired $394,649 (they must not need Medicare or Social Security)
Electric Utilities $363,372 (NOT energy companies?)
Lobbyists $353,814 (No Way!)
Health Professionals $332,865 (They may want to protect their financial interests?)
Pharmaceuticals/Health Products $329,350 (Think Boehner and Big Pharma want less regs?)
Real Estate $285,400 (protect the mortgage companies?)
Lawyers/Law Firms $264,050 (The ones that work for ALEC? policy or authors of laws?)
Commercial Banks $237,750 (Think they want Boehner to come through on his promise to gut regulation and Consumer Protection?)
Misc Manufacturing & Distributing $210,700 (again, Boehner supports the destruction of unions!)
TV/Movies/Music $192,850 (someone help me on this one- no clue!)
Republican/Conservative $187,345 (No surprise here!)
Misc Finance $185,890 (gut Dodd-Frank!)
Oil & Gas $184,650 (energy, again? Let's keep those subsidies!)
Food & Beverage $170,825 (Coca-Cola also belongs to ALEC!)
Retail Sales $169,700 (outlaw minimum wage?)
General Contractors $144,450 (reduce regulations)
Mining $135,450 (energy interests? Enough already!)
Hospitals/Nursing Homes $133,350 (save our Medicare payments from being lowered)
These statistics are supplied by the Center For Responsive Politics. Items in parentheses added by this author for companies and/or lobbyists that you may be unfamiliar with.
Also according to The Center For Responsive Politics , Johnny's top twenty individual shareholders during the 2009-2010 campaign year were:
AT&T Inc $87,300
American Financial Group $81,400
FirstEnergy Corp $62,800
FMR Corp $50,450 (Fidelity Management and Research? a financial investments company?)
Altria Group $48,025 (Philip Morris?)
CME Group $47,650 (Derivatives, options and hedgefunds?)
Blue Cross/Blue Shield $47,500
Murray Energy $43,600
Boehner for Speaker Cmte $36,000 (The only non-lobbying group in this list)
Reynolds American $35,500
Citigroup Inc $32,950
General Electric $32,200
Corinthian Colleges $31,750
Akin, Gump et al $30,500 (policy lawyers for global companies)
American Electric Power $28,750
Credit Suisse Group $28,400 (international financial company)
Bank of America $27,750
Consumer Bankers Assn $27,400
Energy Future Holdings Corp $27,172
JPMorgan Chase & Co $25,750
These were NOT contributions by the companies, but rather the company PAC's, individual employees, lobbyists or owners of the companies. Items in parentheses added by this author for companies and lobbyists that you may be unfamiliar with.
(Note: You can view every article as one long page if you sign up as an Advocate Member, or higher).
I am an 'older' progressive; a holdover from the hippie generation. I have raised 3 children, am a proud grandmother, and an outspoken political junkie. I have worked in the healthcare field for 30 years, both for insurance companies and for the (
more...
)
The views expressed herein are the sole responsibility of the author and do not necessarily reflect those of this website or its editors.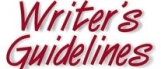 STAY IN THE KNOW
If you've enjoyed this, sign up for our daily or weekly newsletter to get lots of great progressive content.
To View Comments or Join the Conversation: