Shobha Shukla - CNS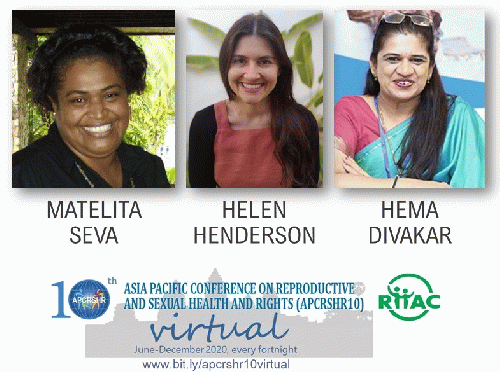 Rights and Choices on sexual and reproductive health are key for gender equality
(
Image
by
CNS
)
Details
DMCA
In many parts of the world, including India, family planning is largely viewed as a women's issue and family planning programming is primarily focused on women. In fact, out of the 14 choices listed as methods of contraception, only 2 - condoms and vasectomy - require men's direct participation for use and are, what we call, male family planning methods. The rest are for female use.
Unfortunately, even these two available methods are under-utilised. Globally, over 70% of contraceptive users resort to female-oriented methods. Amongst these, female sterilisation (tubal ligation and hysterectomy) tops the list with 219 million users (24%). On the other hand, male sterilisation (vasectomy) has just 2% takers. So the onus of birth control has largely been dumped on the women - another glaring example of gender inequality.
As per National Family Health Survey (NFHS)-4 data, 3 in 8 Indian men believe that contraception is women's business and that men should not have to worry about it. No wonder, female sterilisation remains the most popular modern contraceptive method and has the highest number of users at 36%, and male sterilisation is abysmally low at 0.3% in India.
And this is when, in medical parlance, vasectomy should be a better choice for men and women for birth control. A vasectomy is performed under local anaesthesia, takes only around 15 minutes and costs much less than female sterilisation which is a more complex surgical procedure done under general anaesthesia.
Noted gynaecologist Dr Hema Divakar, who is a senior technical advisor to Ministry of Health and Family Welfare, Government of India and Medical Director of Divakars Speciality Hospital, sums up the situation in India very well. Dr Divakar said: "Of the many privileges enjoyed by men, one is the minimal use of contraceptives for limiting the family. Issues around pregnancy are considered to be the responsibility of the female as she is the one who gets pregnant and it is her physical and mental health that is at stake. Most men see it as 'your problem, you sort it out, it has nothing to do with me.' Worse still, sometimes women themselves believe that vasectomy may harm their male partner's performance and general health, which is a total myth. HIV/AIDS was a game changer for scaling up the use of condoms (its use in India currently stands at 5.6%). But here also it is the men who decide if they want to use it or not - because of a selfish reason for their safety (mostly his safety, not hers - although use of male condoms protects both partners). So, mostly it is the women who use some method or the other for birth spacing or get into a whirlpool of repeated abortions."
Pacific has the highest level of unmet need for contraception globally
The situation is similar (or even worse) in many other countries of the Asia Pacific region including the Pacific island countries as well.
"The Pacific has the highest level of unmet need for contraception in the world. One in four women in the Pacific wants to use modern contraception but is currently unable to do so. The contraceptive prevalence rates have not only been stagnant for a decade but in some countries they have seen an alarming decline, whilst maternal mortality is still unacceptably high in many Pacific countries", says Matelita Seva, Executive Director of the Reproductive and Family Health Association of Fiji.
(Note: You can view every article as one long page if you sign up as an Advocate Member, or higher).