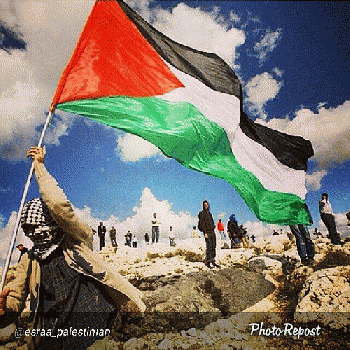 Liberate Palestine
(
Image
by
Pedro Fanega
)
Details
DMCA
[First Published by Counter Punch, January 5, 2018]
Rashidieh Palestinian camp, on the border of Occupied Palestine, by Franklin P. Lamg . The first ever official census of Palestinian refugees in Lebanon was finally released on 12/21/2017 in Beirut. The village by village and camp by camp survey by 500 specialists found that only 174,422 Palestinian refugees are living these days in the country. Counted were al Palestinians living in the 12 official camps and 156 informal settlements known as 'gatherings' and those living outside these areas across Lebanon. This figure is shockingly lower than the previous estimate of 469,331 Palestinians by UNWRA and as many as 600,00 by others for political purposes.
Lebanon is a country where demographics have long been a politically sensitive subject to be approached with extreme caution. For the past nearly 85 years (since 1932) Lebanon's leaders have refused to allow a count of the population out of feelings of terror that a rival sect, among the 17 other rival sects, might gain power at their expense were there to be an honest count. Consequently, plenty of political lords have used fake population figures, without fear of contradiction by a forbidden official government count, to secure benefits-political and financial- for their own sect.
With respect to Lebanon and regional endemic tribalism, one is reminded of the words of Hannah Arendt from her volume, "The Origins of Totalitarianism:"
"Politically speaking, tribal nationalism always insists that its own people is surrounded by "a world of enemies", "one against all", that a fundamental difference exists between these people and all others. It claims its people to be unique, individual, incompatible with all others, and denies theoretically the very possibility of a common mankind long before it is used to destroy the humanity of man".
The reason for UNWRA's own higher figures since it was created by General Assembly Resolution 302 (IV) 69 years ago this month to help feed and care for refugees forced out of their homes in Palestine, its mandate has always been to register all Palestinians who, since the 1948 Nakba, apply for its help. This UNWRA has faithfully done to the best of its ability while facing many obstacles-political and financial-over the decades. Affecting its record keeping, starting in 1950s, scores of thousands of Palestinian refugees left Lebanon for a better life abroad. Just as more than 1,780,000 Lebanese have done since the onslaught of Lebanon's civil war in 1975. Hence the larger number of UNWRA recorded registrants. UNRWA does not have a headcount of every Palestinian refugee who currently resides in Lebanon. What they do have are official registration records for the number of registered Palestine refugees in Lebanon. If a Palestinian registered with UNRWA in Lebanon should decide to live outside Lebanon, as countless thousands have, they don't normally advise UNWRA that they are moving.
As a gentleman this observer admires, Hassan Mneimneh, chairman of the Lebanese Palestinian Dialogue Committee, which coordinated the census, told the media a couple of weeks ago, "tens of thousands of Palestinians left Lebanon when the Palestinian Liberation Organization withdrew from the country in 1982. This observer knows something about this firsthand as he was on one of the August 1982 boats than left Beirut harbor by boat for Tunis courtesy of an invitation from Yasser Arafat along with the American journalist, Janet Lee Stevens. Unfortunately, Janet missed the boat as she was assuring a group of Palestinian women in Burj al Barajneh camp in South Beirut that all would be OK as they worried about losing their PLO protection. The next month was the Sabra-Shatila massacre and seven months later April 18, 1983 Janet and our unborn child, Clyde Chester Lamb III were killed in the bombing at the American Embassy.
Tens of thousands of Palestinians left Lebanon when the PLO withdrew from the country in 1982.
Like the Lebanese over the past 3 decades, many Palestinians try to leave Lebanon at the first opportunity. And why wouldn't they? Lebanese seemingly leave their birth country any chance they get these days and during Lebanon's civil war more than one million left and hundreds of thousands have until today. There are fewer than 3.5 million Lebanese remaining with many of them searching for the first opportunity to begin a new life elsewhere because they realize that there is little future here for their children given the deep prevailing corruption of the former 'warlords' who appointed themselves 'political lords. Other reasons include the growing Iranian occupation of Lebanon and the failure of the Sunni and Christians to counter the takeover of their country.
According to this seminal study, undertaken by both Lebanese and Palestinian statistics bureaus and the Lebanese-Palestinian Dialogue Committee, 45.1 percent of the 174,000 Palestinians in Lebanon live in refugee camps, while the remaining 54.9 percent live in "other gatherings." According to the census taking teams spokesperson: "We would see huge numbers used, 500, or 600 thousand, and these would be used in politics. But this demographic project was able to define things, and thank God today we have results,"
Prime Minister Saad Hariri said in an address at the event where the figures were released. The survey sheds much needed light on the living conditions of 174,422 Palestinian refugees, as well as another 18,601 Palestinians who fled the neighboring conflict in Syria to camps in Lebanon. The survey found that the number of Palestinian in Lebanon were split essentially evenly between men and women, with half of the total being 24 years or younger. The percentage of Palestinian youth is nearly identical to the numbers of youth across the Middle East.
Dear reader can imagine what these demographics and living conditions portend for this region as the bright, energetic and acutely aware youth seek justice and empowerment from dictatorships who have cynically denied them empowerment for countless decades. Revolution is in the air across in Lebanon's Palestinian camps and across this region.
The survey sheds light on the living conditions of 174,422 Palestinian refugees, as well as another 18,601 Palestinians who fled the neighboring conflict in Syria to camps in Lebanon. The painstakingly conducted count found the Palestinians evenly divided between men and women with half of the total 24 years or younger. While 7.2 percent are illiterate, 93.6 percent of children aged between three to 13 were enrolled in schools. Also documented is the well-known fact that Lebanon's Palestinian camps suffer serious problems, with varying degrees of poverty, diseases, overcrowding, unemployment, poor housing and lack of any functioning infrastructure. The census found that the rate of unemployment among young Palestinians aged 20 to 29 is 28.5 percent whereas for Lebanese it is currently 6.8 percent.
Announcing the population survey results, Prime Minister Saad Hariri said Lebanon had a "duty" towards Palestinians. He pointed to "exaggerations" as for the number of Palestinian refugees in Lebanon which estimated the count at 600,000. He said the "actual number is 174,422," assuring "that the State will adhere to its responsibilities."
Hariri lamented how "some parties in the international community wish to offer no help to UNWRA but instead want to disrupt UNRWA." Pointing to the UNRWA's financial crisis, he said: "It directly affects the basic requirements of refugees in Lebanon. We call upon donor countries to increase their contributions and support to enable UNRWA fulfill its financial obligations to meet the needs of Palestinian refugees in Lebanon." With a total of $644,701,999 in contributions, the US, EU, UK, Sweden, Norway, Germany, The Netherlands and Japan pay 71% of the annual UNRWA budget. Mr. Hariri omitted mention of the fact that Lebanon, like Israel, donates zero dollars to UNWRA's budget.
(Note: You can view every article as one long page if you sign up as an Advocate Member, or higher).