> To find out go to the site
click here
and an article entitled
"Bill Gates, Monsanto, and eugenics: How one of the world's wealthiest men is actively promoting a corporate takeover of global agriculture"
Wednesday, February 29, 2012 by: Ethan A. Huff, staff writer
I am a hippy that never dropped out. I have held on to impossible idealism and will not give up. I think the human race is a ticking time bomb and we are at the last tick. So what is the good of slow careful pragmatism that allows time for it all to (
more...
)
The views expressed herein are the sole responsibility of the author and do not necessarily reflect those of this website or its editors.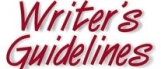 STAY IN THE KNOW
If you've enjoyed this, sign up for our daily or weekly newsletter to get lots of great progressive content.
To View Comments or Join the Conversation: