Reprinted from Asia Times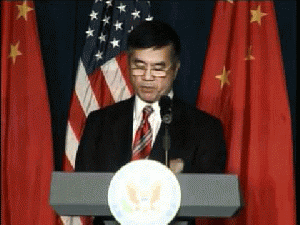 BANGKOK -- China continues to grow at a not too shabby 7%. And yet, because of the yuan devaluation and the sharp drop in the stock market, in most Western capitals the narrative switched to Armageddon descended over an economic model that generated, over the years, six-fold growth in Chinese GDP.
Few are aware that Beijing, simultaneously, is engaged in a thrice titanic task; to shift its growth vector from exports and massive investment to services; to tackle the negative and/or self-satisfied role of state-owned enterprises; and to deflate at least three bubbles -- debt, real estate speculation and the stock market -- in the context of a virtual global economic stagnation.
All this while there is virtually no Western coverage of the China-led Eurasian trade integration push, which will help to eventually consolidate the Middle Kingdom as the largest economy in the world.
And that brings us to a crucial subplot in the Big Picture: Southeast Asia.
Four months from now, the 10-member Association of Southeast Asian Nations (ASEAN) is bound to become integrated, via the ASEAN Economic Community (AEC).
AEC is no mean feat. We're talking about the economic integration of a combined market of 620 million people and a collective GDP of $2.5 trillion.
Of course, this is still a quite divided ASEAN. Roughly, mainland Southeast Asia is closer to China while maritime-border Southeast Asia is more confrontational -- not least because of US interference stoking the confrontation. It will be a long haul before there is a South China Sea rules-based code of conduct signed by all participants.
Yet even if mainland and maritime Southeast Asia present a quite contrasted outlook, and their integration might imply more rhetoric than reality -- at least short-term -- Beijing does not seem to mind the long game. After all, China is inextricably linked with mainland Southeast Asia.
Take Cambodia, Laos, Myanmar and Thailand. That's a collective market of 150 million people and a GDP of over $500 billion. Include these four in the context of the Greater Mekong sub region, which encompasses the southern Chinese provinces of Guangxi and Yunnan, and we have a market of 350 million people with a GDP of over $1 trillion. The conclusion, as seen from Beijing, is inevitable; mainland Southeast Asia is southern China's backyard.
TPP vs. RCEP
The US-led Trans-Pacific Partnership (TPP) is widely acknowledged across multiple ASEAN latitudes as a key component of the "pivoting to Asia."
If ASEAN itself is divided, TPP adds to the division. Only four ASEAN nations -- Brunei, Malaysia, Singapore and Vietnam -- are involved in TPP negotiations. The other six prefer the Regional Comprehensive Economic Partnership (RCEP).
RCEP is an ambitious idea aiming at becoming the world's biggest free trade agreement; 46% of global population, with a combined GDP of $17 trillion, and 40% of world trade. RCEP includes the 10 ASEAN nations plus China, Japan, South Korea, India, Australia and New Zealand. Unlike TPP, led by the US, RCEP is led by China.
Even if there is a substantial degree of political will, it will be impossible for these 16 nations to finalize their negotiations in the next four months -- and thus announce RCEP simultaneously to the start of AEC. That would be a huge boost to the shared notion of the "centrality" of ASEAN.
Problems, problems everywhere. For starters, the serious China-Japan dispute over the Diaoyu/Senkaku islands. And the ever-evolving China/Vietnam/Philippines tussle in the South China Sea. Competition and distrust is the norm. Many of these nations see Australia as a Trojan horse. So it's unlikely consensus will be reached before 2017.
(Note: You can view every article as one long page if you sign up as an Advocate Member, or higher).