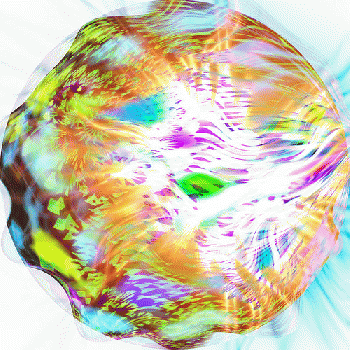 Climate Change
(
Image
by
garlandcannon
)
Details
DMCA
"A giant iceberg about the size of Delaware that had been under scientists' watch has broken off from an ice shelf on the Antarctica Peninsula and is now adrift in the Weddell Sea." (Source)
Global climate change has passed the point of no return. It's not about what will happen. It's about what is happening right now. The fossil fuel industry is a gigantic monster with tentacles going into places we didn't know there were places. The next best thing we can do is plan ways of surviving the changes that are happening now and will inevitably continue.
Warm weather species are migrating north. Insect populations and the diseases they carry are proliferating as they move northward, no longer kept under control naturally by colder winters. Ocean levels are rising. Ice mass is melting at the poles. Fisheries are dying. The balance of marine life is being disrupted. Coral reefs are dying. Temperatures are reaching lethal levels in some regions of the planet. Fresh water supplies are being compromised.
Now there are movements in our government to limit research, prohibit the use of statistical information to make decisions and prohibit the use of certain references to climate change, as though if we stop talking about it, it will disappear.
There is a well-financed movement to return to teaching the Bible as science, superstition as fact, wishful thinking and intercessory prayers as strategies.
But what can we expect from a government populated by elected people not qualified to do anything but get elected? They don't know what else to do but more of what they did to get their jobs. Obfuscate, deceive, impugn those who are qualified to understand the complexities of governing and pander to the most ignorant among us.
And speaking of ignorance, it's still in vogue. According to a recent poll, 58 percent of the registered Republicans believe a college education is damaging to the country. And about 80 percent of the current administration's Republican voters believe the main stream media is producing fake news.
If you think this is simply politics as usual, consider this. Our government is protecting the rights of the corporate entities that profit from this disaster rather than protecting us, our children and our grandchildren. At a deeper level, they are protecting their power to deny effective action to keep campaign funds flowing into their coffers.
"Seventy-four percent of Republicans in the U.S. Senate and 53 percent in the House of Representatives deny the validity of climate change despite the findings of the U.S. National Academy of Sciences and every other significant scientific organization in the world." Source
Now this pretender in the White House has pulled us out of the Paris Agreement while the rest of the modern world has taken the issue on full force. This is just one more action that proves to the world we've shifted our focus from world leadership to corporate expansion, control, and exploitation of the planet's natural resources for private gain.
"It's an ill wind that blows no good," so there must be some little morsel we can rejoice in. The Republican Party although in charge of all the levers of government can't seem to agree on much but obstruction. We saw them target the last president's efforts for 8 years and now they're doing it to their own agenda. Maybe, just maybe, some of their loyal base will wake up to this fact and reconsider their next vote.
We no longer stand on the edge of the precipice. We are falling into the chasm. The only question now is how abrupt will the landing be.
Robert De Filippis