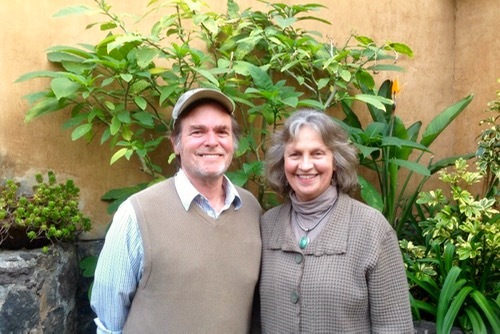 The disruptive phone calls came at dinnertime, and were not the usual telemarketing solicitations. The caller identified as a representative from a multinational oil company that wanted to run a 24-inch pipeline through farmland owned by James and Krista Botsford. The caller was not selling anything, but wanted the Botsfords to sell a right of way through their North Dakota land. This pipeline would push 300,000 barrels of oil a day to ports in Superior Wisconsin. The crude oil, pumped straight from the Bakken Oil Fields, could not be sold on the world market until it was processed at refineries on Lake Superior.
Every time that James Botsford answered the persistent ringing of the phone, he told the caller in no uncertain terms that he and his wife were not interested. Issue number one, he did not want to participate in a private enterprise that would increase global warming and threaten the lives of his heirs. This was a moral imperative and no amount of persuasion, including money, would make him change his mind.
The calls continued, and finally FEDEX packages began to arrive with contracts and offers of money. The honey pot grew, and the amount of money offered escalated from about $25,000 to about $50,000. Still, Botsford's answer was "No."
In a final heated and somewhat ugly exchange over the phone, Botsford suggested to the caller in no uncertain terms that the company just go around the property.
"They (the caller) said they were Enbridge and they don't go around anything - they go through it, Botsford says."
Oily Nomenclature
The company, North Dakota Pipeline Company LLC (NDPL), is a Delaware limited liability corporation and qualified to do business in North Dakota through the North Dakota Public Service Commission. Well that is not exactly the whole truth. NDPL is a joint venture between Enbridge Energy Partners, L.P. and a subsidiary of Marathon Petroleum Corporation. In fact NDPC formerly operated as Enbridge Pipelines (North Dakota) LLC.
After all, it's all in the name and a rose is not always a rose, and this hybrid rose smells of oil. Lots of oil. Enbridge is a Canadian Company that filed in Delaware as Enbridge Energy for LLC status. Enbridge, Inc. is an energy delivery company based and incorporated in Calgary, Canada. Enbridge, operating the longest crude oil and liquid hydrocarbons transportation system in the world, desperately needs the Botsford's quarter section (160 acres) of family farmland as a lynchpin in its delivery system. Endbridge is big oil, Enbridge has armies of attorneys, Enbridge has many aliases, and Enbridge will not be stopped. Most importantly, Enbridge was going to teach the Botsfords a lesson.
No one seems able to answer the question as to how Enbridge became a "Public Utility" in Delaware, thereby assuming the powers of condemnation of Botsford's land in North Dakota through the North Dakota Public Service Commission. Enbridge doesn't provide any public services to North Dakotans, but wants to get its oil out of the state as quickly as possible for sale on the world market. In fact, one could argue the opposite and point to the number of spills, accidents, blow-outs, environmental degradation and social decline in North Dakota as evidence of a net loss oil has cost the State. Enbridge has a litany of spills across the U.S.
Using data from Enbridge's own reports, the Polaris Institute calculated that 804 spills occurred on Enbridge pipelines between 1999 and 2010. These spills released approximately 161,475 barrels (25,672.5 m3) of crude oil into the environment.
This does not take into account the Kalamzoo Spill of 843,000 gallons of crude.
Nor does it include the day in March 2013 when oil flooded a suburban neighborhood in Arkansas. The Mayflower pipeline, operated by Exxon Mobile, leaked 5,000 barrels of heavy crude oil from Canada onto the city streets.
So, the company did what big companies always do and filed suit against the little guy; citing its rights to the land under North Dakota's eminent domain law. Enbridge has power, not real moral power, but legal power derived from a filing in Delaware and a name change, giving them muscle to condemn land for a right of way on 160 acres in North Dakota that has been a family farm and refuge for decades.
The Resulting Case # 18-2014-CV-01058 has made its way to North Dakota's Northeast Central District Court. Jury Selection begins this Tuesday, August 11 and the case could be wrapped up that day or extend to Friday, August 14, depending on the disposition of the judge and the extent of oral arguments.
(Note: You can view every article as one long page if you sign up as an Advocate Member, or higher).