Radiation Releases Continue from Nuclear Waste Isolation Project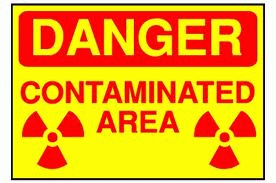 UNIVERSAL WARNING SIGN

(

Image

by

islandvisuals.com

)

Details DMCA
Something happened in February, something is STILL going on
Environmental radiation releases spiked again in mid-June around the surface site of the only U.S. underground, nuclear weapons waste storage facility near Carlsbad, New Mexico. The facility, the Waste Isolation Pilot Project (WIPP), has been shut down since February 14, when its isolation technology failed, releasing unsafe levels of Plutonium, Americium, and other radio-nuclides into the environment around the site.
Radiation levels in the underground storage area, 2,150 feet below the surface vary from near-normal to potentially lethal. At the time of the February accident, more than 20 WIPP workers suffered low level radioactive contamination, even though none of them were underground. WIPP assumes, but cannot confirm, that underground conditions have not changed since May 31, when the last entry team went into the mine, as reported by WIPP field manager Jose Franco on June 5:
As I noted in my previous letter, we have identified the damaged drum believed to be a contributing source of the radiological release. On May 31, an entry team was able to safely and successfully collect six samples from a variety of locations in Panel 7 of Room 7, including from the breached drum and a nearby standard waste box. These sample results are consistent with the contamination previously identified.
In mid-March, WIPP suffered a surface radiation release almost twice the levels released in February. WIPP was designed to isolate highly radioactive nuclear weapons waste from the environment for 10,000 years. It went 15 years before its first leak of radioactivity into the above ground environment.
The latest elevated radiation levels were detected by monitors placed by the New
Mexico Environment Department (NMED). The monitors measure radiation only after it has passed through the WIPP filtration system that is designed to minimize radiation from escaping from the storage area half a mile underground. Radiation levels in the storage area where the original leak occurred are possibly as lethal as Fukushima, hampering efforts to determine the source, cause, and scale of the February leak.
Next Page 1 | 2 | 3 | 4 | 5 | 6
(Note: You can view every article as one long page if you sign up as an Advocate Member, or higher).