First published as "Yoga: Union of Body and Soul" in Eastern Eye, pages 32-33, issue # 1307, used with permission. Anjali Kusre is a TV presenter, actress and voice over artist. She hosts Zee Companion on Zee TV Europe (Sky Channel 788) and is hosting United Nations International Yoga Day on June 21st at Alexandra Palace, London. Follow her on www.twitter.com/AnjaliKusre
Anjali Kusre
(
Image
by
Anjali Kusre
)
Details
DMCA
When you hear the word 'yoga' what comes to mind? Do you see images of monks in the Himalayan mountains meditating for 12 hours a day? Or thin, elastic-like bodies contorting themselves into unseen postures as though they were pretzels in a tiny studio? These are some stereotypes, but by no means the truth.
In fact, you have probably walked down the street or sat on a train next to a yoga master and not even known it.
Yoga isn't just about performing complex postures or cramming in a few minutes of pranayama a day. It goes way beyond that. The word actually means a union of body, mind and spirit. An alignment of the physical and non-physical parts of yourself. An integration of the fullness of who you are so that you may enjoy this life from a place of balance and wisdom, rather than by default through conditioned patterns.
On June 21, the Summer Solstice, the United Nations (UN) is hosting its first International Yoga Day to celebrate the power and magic of the ancient discipline. 177 member countries of the UN voted 'yes' to Indian Prime Minister Narendra Modi's resolution to adopt this day. International Yoga Day will help raise the consciousness of the planet through the various practice of it. The UK is hosting it's free, not-for-profit celebration at Alexandra Palace in London.
Rakhi Vithlani in 'Tree' pose
(
Image
by
Anjali Kusre
)
Details
DMCA
The popular discipline has evolved over time and added untold benefits into countless people's lives around the world. The true art is in integrating the practice of yoga, or union into our daily lives. You will not only find your health and well-being improve, but every area of your life will benefit. No matter how time-constrained you are, you can create time for yoga. In fact, yoga will create more time for you.
With all that in mind Anjali Kusre spoke to leading lights to find out how yoga practice can directly and immediately improve the quality of every area of our lives.
Deepak Chopra
We enjoy incredibly advanced medical technology, yet many of us continue to suffer from chronic illness. According to holistic health expert and bestselling author, Deepak Chopra, yoga can more than help.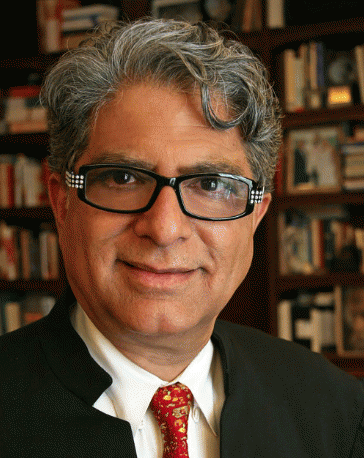 Deepak Chopra
(
Image
by
Anjali Kusre
)
Details
DMCA
(Note: You can view every article as one long page if you sign up as an Advocate Member, or higher).