Yesterday I appeared on a radio program, broadcast from Cleveland, Ohio, called "Going Global with David Delgado." The topic under discussion was, "Ukraine in Crisis. A Path for the Future or Potential for Global Crisis and is the West to Blame?"
Here's the link to the broadcast (which begins with technical problems)
Walter C. Uhler is an independent scholar and freelance writer whose work has been published in numerous publications, including The Nation, the Bulletin of the Atomic Scientists, the Journal of Military History, the Moscow Times and the San (
more...
)
The views expressed herein are the sole responsibility of the author and do not necessarily reflect those of this website or its editors.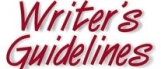 STAY IN THE KNOW
If you've enjoyed this, sign up for our daily or weekly newsletter to get lots of great progressive content.
To View Comments or Join the Conversation: