U.S. Recruits Japan As Global Military Partner

Stop NATO
January 12, 2011

U.S. Recruits Japan As Global Military Partner
Rick Rozoff

During the preceding week the U.S.'s top military officer identified Asia as the central focus of the Pentagon's attention in the world, U.S. warships joined Japanese counterparts in military maneuvers in the East China Sea for the second time in a month, and Defense Secretary Robert Gates arrived in East Asia on a trip that began in China and will end in Japan and South Korea on January 14.

Secretary of State Hillary Clinton met with Japanese Foreign Minister Seiji Maehara at the State Department on January 6 after summoning him and South Korean Foreign Minister Kim Sung-hwan to Foggy Bottom a month earlier and holding a joint press conference with Maehara in Hawaii in late October. Following the last-named event, Clinton toured the Joint Base Pearl Harbor-Hickam and met with Admiral Robert Willard, head of U.S. Pacific Command, before embarking on a trip to the Asia-Pacific region that took her to Vietnam, China, Cambodia, Malaysia, Papua New Guinea, New Zealand and Australia from October 27 to November 8. In the last two countries she renewed, strengthened and expanded military ties with her hosts. [1]

Clinton's meetings with her Japanese and South Korean opposite numbers, dealing in large part as they did with the conflict on the Korean Peninsula, intentionally -" indeed brazenly -" circumvented the six-party talks format which also includes North Korea, China and Russia. On October 27 she assured the Japanese foreign minister the U.S. viewed the Chinese-Japanese dispute over the Senkaku/Diaoyu island chain as covered by the Article 5 military assistance clause of the 1960 U.S.-Japan Treaty of Mutual Cooperation and Security, and five days later her spokesman Philip Crowley referred to Russia's South Kuril Islands as the Northern Territories, the term used by Japan, which lays claims to them. [2]

During the recent Clinton-Maehara meeting, the participants "agreed to boost security cooperation" and announced that "the goals for cooperation will be revealed during Japanese Prime Minister Naoto Kan's visit to the U.S. in spring." [3]

Chairman of the Joint Chiefs of Staff Admiral Michael Mullen visited the capitals of South Korea and Japan on December 8 and 9 where he campaigned for both a tighter and deeper trilateral military partnership with his hosts and the forging of a Japanese-South Korean defense alliance. He advocated that South Korea and Japan accelerate that cooperation without being "hung up on what's happened in the past," a reference to the hundredth anniversary of Japan's post-invasion annexation of Korea in 1910. He also "proposed joint military drills among South Korea, Japan and the U.S"." [4]

Next Page 1 | 2 | 3 | 4 | 5 | 6 | 7 | 8 | 9 | 10 | 11 | 12

(Note: You can view every article as one long page if you sign up as an Advocate Member, or higher).

Rick Rozoff has been involved in anti-war and anti-interventionist work in various capacities for forty years. He lives in Chicago, Illinois. Is the manager of the Stop NATO international email list at: http://groups.yahoo.com/group/stopnato/

The views expressed herein are the sole responsibility of the author and do not necessarily reflect those of this website or its editors.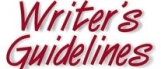 STAY IN THE KNOW
If you've enjoyed this, sign up for our daily or weekly newsletter to get lots of great progressive content.
To View Comments or Join the Conversation: