By Dave Lindorff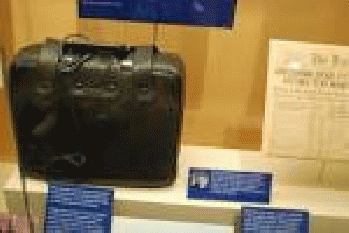 DSC_0712 | Sagie | Flickr1024 Ã-- 685 - 222k - jpg
(
Image
by
flickr.com
)
Details
DMCA
Maybe having a president in the White House who acts like an impulsive child is a good thing -- at least if it convinces the Senate, a body that has for decades surrendered its vital Constitutional power over war and peace to the Executive Branch, to wrest it back.
This is particularly important in the case of nuclear weapons. As things stand, going back all the way to Harry Truman, the only world leader to have actually ordered the use of nuclear weapons in war (twice!), US presidents have been accorded the unfettered power and the technical ability to launch a nuclear strike with no input from Congress.
President Trump has alluded ominously and even gloatingly to his having that awesome power, literally at his fingertips.
That has led the Senate Foreign Relations Committee, headed by Sen. Bob Corker (R-Tenn.), who has publicly referred to the Trump White House as an "adult daycare center," to hold a hearing earlier this week to at least consider putting constraints on Trump's power to launch nukes. No conclusions were reached, but the issue will likely come up again.
As one might have expected, critics are already decrying the idea of tying this or any president's hands when it comes to the decision to launch nuclear missiles because they claim that a nuclear missile, even if fired from the opposite side of the earth, would only need 15 minutes to reach the US -- far too little time for the Senate to debate and authorize a counter-attack.
But that argument is a red-herring. Nobody is proposing that a president should not have the authority to order a retaliatory strike the minute it were to be confirmed that some country had launched missiles towards the US. (Looked at objectively, it seems stupid to order an action that would insure the total destruction of the earth in retaliation for an attack that might only destroy part of it, but I suppose that as long as we have countries with nuclear weapons, there has to be a credible threat of mutually assured destruction or such an attack could happen. Crazy or not, the policy of MAD appears to have successfully prevented a nuclear attack anywhere in the world for 72 years since they were first used by the US, back when it faced no such risk of retaliation in kind.)
Rather, the issue Corker is proposing be debated is whether a president should be able to launch a pre-emptive first strike on an enemy using nuclear weapons, or to decide to use nuclear weapons in a non-nuclear conflict already underway.
(Note: You can view every article as one long page if you sign up as an Advocate Member, or higher).