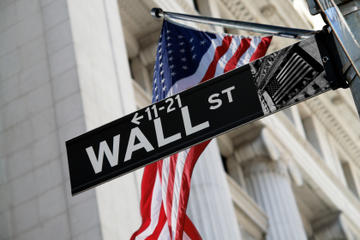 Austrian economics has failed wherever tried: it is based on the dogma that socialism always fails and free markets always self-correct.
It has used crisis (see Naomi Klein's Shock Doctrine) to support dictators to force "free market" reform from Chile to Russia to the Ukraine, all leading to an instant class of crony billionaires, attacks on freedom and war on critics, and economic collapse.
Hayek, author of Socialism: the Path to Serfdom, met and supported Pinochet, the bloody tyrant who killed over ten thousand critics, socialists, trade unionist, about whom he said:
" I am totally against dictatorships. But a dictatorship may be a necessary system for a transitional period. At times it is necessary for a country to have, for a time, some form or other of dictatorial power. As you will understand, it is possible for a dictator to govern in a liberal way. And it is also possible for a democracy to govern with a total lack of liberalism. Personally I prefer a liberal dictator to democratic government lacking liberalism. " And so he supported the bloody dictator who murdered the democratically elected Allende (called a suicide...wink wink) and tens of thousand of others, often dropped into the ocean from planes.
The coup in which General Augusto Pinochet seized power in 1973 was the bloodiest in 20th century South America. More than 3,000 were killed in the September military onslaught, which began when fighter jets bombed the Presidential Palace while the democratically elected President, Salvador Allende, was still inside.Jan 7, 2001/BBC).
Milton Friedman, an Austrian economist who introduced monetary policy (violating a basic principle) called the reforms "The Chile Miracle" and praised it as an "extraordinary success". And then the economy collapsed, with 20% unemployment, and Pinochet, who had killed off the union leaders, etc, seized back the sold off assets to prevent total disaster. Thus Austrian economics embraced a bloody dictatorship and in the process the economy of ordinary people is destroyed.
"You can't make an omelet without breaking an egg."
In Russia, the free market economists from Harvard helped drunken dictator Yeltsin, who shelled Parliament and banned rival media and parties, to sell off state assets (such as second largest gas reserves) to former party commissars at pennies on the dollar, creating instant billionaires.
The result, as in Chile, was intense wealth for a few (who form the basis of current opposition to Putin who jailed them, drove them off, or forced them to behave) and a collapse worse than anything under the "socialism that failed." GDP fell 40% and per capita income reached a new low of $2K per year. Since Putin was elected and brought back sold off state assets and reigned in the oligarchs, GDP has tripled and wages doubled.
The latest folly is Ukraine,where again neo-cons did the dirty work, funding and plotting the overthrow of another fairly elected government and appointing a central banker stooge selected by neo-con Nuland, who chose "Yats," who claimed in Germany that the Russians had invaded Ukraine and Germany in WWII.
Yats was selected by Nuland to sign an IMF loan, before elections were held. This treaty gives the IMF (controlled by US) control of the economy and mandates the twin evils of privatization (the rich buy state at assets at bargain prices) and austerity (the people pay for it).
(Note: You can view every article as one long page if you sign up as an Advocate Member, or higher).