Reprinted from Wallwritings
(
Image
by
Wallwritings
)
Details
DMCA
>
On October 10, 2010, I gave a talk to a small group at a United Methodist Church in Naperville, IL, a city in the western suburbs of Chicago.
In the talk I referenced the film, Grapes of Wrath. Recently, while searching the internet for information on the film, the talk popped up. Along with other references to the film was the line, "Draft: Talk on 10/10/10."
The United Methodist Church (UMC) will gather in its General Conference, a quadrennial legislative assembly, in Portland, Oregon, May 10-20.
UMC leaders have asked its delegates, and the church members they represent, to prepare spiritually for that upcoming gathering of its largest legislative body.
One way to prepare spiritually for this Conference, is to look back at one moment when U.S. church leaders were slowly beginning to confront what was euphemistically referred to as the "Palestinian issue."
The talk that I gave on October 10, 2010, was given at a specific point in recent history. It is, therefore, tied to that moment, five years and four months ago.
Below are segments of that talk which I trust will resonate with many others who have made, or will in the future, make the same spiritual journal I began in December, 1973.
John Wesley would expect no less.
I share this speech as a background resource for the United Methodist delegates who will meet in Portland, Oregon, May 10-20.
I share it also for readers who are watching as the United Methodists become the latest national church body to consider one of the most pressing and important issues of social justice facing the Church in the 21st century.
(I tell this story in much greater detail in my article published in The Link, a publication of the Americans for Middle East Understanding)
******
From 10/10/10: A talk in Naperville, Illinois
"My first trip to Israel/Palestine, initially planned for October, 1973, was postponed until after the Yom Kippur war. ...
"After a two month delay, I flew to Tel Aviv in early December, of 1973. I brought with me a bible, an Israeli travel guide, the novel O, Jerusalem, and a collection of essays by Martin Buber, the noted Jewish philosopher.
(Note: You can view every article as one long page if you sign up as an Advocate Member, or higher).
James Wall served as a Contributing Editor of The Christian Century magazine, based in Chicago, Illinois, from 1999 through 2017. From 1972 through 1999, he was editor and publisher of the Christian Century magazine. Many sources have influenced (more...)

The views expressed herein are the sole responsibility of the author and do not necessarily reflect those of this website or its editors.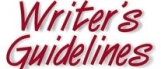 STAY IN THE KNOW
If you've enjoyed this, sign up for our daily or weekly newsletter to get lots of great progressive content.
To View Comments or Join the Conversation: