Cross-posted from Campaign For America's Future
>
Scotland's independence vote has been cast, and its citizens chose overwhelmingly to remain part of Great Britain. But this historic vote should be studied by all those who want to affect political and economic change around the world, because there are important lessons to be learned. They include:
1. Strength and unity are needed to resist the growing power of large corporations.
This is the point Robert Reich was making when he made the following Facebook comments about the upcoming Scottish vote:
"The only real beneficiaries will be large global corporations. They'll have more bargaining leverage over a separate Scotland. Global corporations like separatism and 'devolution' (a fancy term for pushing responsibility down to state, regional, or provincial governments) because both allow them to play governments against each other with ever bigger tax breaks, subsidies, and favorable regulations. In the United States, for example, states are in a frenzy of corporate gift-giving to attract and keep corporations and jobs."
That's Takeaway #1: "Divide and conquer" has been an increasingly successful corporate strategy. But it's equally important not to overlook some other factors at play here.
2. Large democracies are increasingly beholden to corporate interests.
The problem with the first conclusion, as accurate as it is, is that the inverse is also true. Large electoral governments like those of the United States and Great Britain are increasingly governed by politicians who serve corporate interests and the wealthy.
Here in the US, a landmark study by Martin Gilens and Benjamin Page concluded that our government is almost entirely responsive to the wishes of the "oligarchical" class, to the exclusion of the majority's will. (Unless, of course, that will coincides with that of the elites.)
As a result, there have been many cases where neither party has advocated policies which are in the economic interests and wishes of the majority. Whether it's expansion of Social Security, prosecutions of crooked bankers, a higher minimum wage, labor rights, increasing millionaire and corporate taxes, job creation -- there are dozens of ways in which the majority's will is being thwarted by a two-party consensus which shuts out certain policies that serve the majority
In Great Britain, the Labour Party's tack to the right -- spearheaded by Tony Blair, first touted as "Britain's Bill Clinton" -- has led to a similar situation. Takeaway #2, therefore, is that we must learn how to resist the "divide and conquer" approach without succumbing to cumbersome electoral processes driven by expensive large-market "media buys" and other cost-intensive features that freeze out ordinary voters.
Publicly-funded elections would be the ideal solution.
3. We must reconcile identity politics with the need to act collectively against the forces of global corporatization and accumulation of wealth.
In the age of wealth concentration which Thomas Piketty described so well, together with the rising impulse toward new forms of self-identification, we may need a new version of the old slogan: "Think globally, act locally."
The new version? "Think locally, act globally."
Identity politics is a growing force worldwide -- and in US politics, especially with "the rising American electorate" and the fracturing off of anti-Federal, Tea Party "red state" voters on the right.
(Note: You can view every article as one long page if you sign up as an Advocate Member, or higher).
Host of 'The Breakdown,' Writer, and Senior Fellow, Campaign for America's Future
The views expressed herein are the sole responsibility of the author and do not necessarily reflect those of this website or its editors.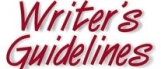 STAY IN THE KNOW
If you've enjoyed this, sign up for our daily or weekly newsletter to get lots of great progressive content.
To View Comments or Join the Conversation: