Cross-posted from Asia Times
Ideal middlemen
(
Image
by
Maritime Sun
)
Details
DMCA
>
"The unipolar model of the world order has failed."~~ Vladimir Putin, St Petersburg, May 22
In more ways than one, last week heralded the birth of a Eurasian century. Of course, the US$400 billion Russia-China gas deal was clinched only at the last minute in Shanghai, on Wednesday (a complement to the June 2013, 25-year, $270 billion oil deal between Rosneft and China's CNPC.)

Then, on Thursday, most of the main players were at the St Petersburg International Economic Forum -- the Russian answer to Davos. And on Friday, Russian President Vladimir Putin, fresh from his Shanghai triumph, addressed the participants and brought the house down.

It will take time to appraise last week's whirlwind in all its complex implications. Here are some of the St Petersburg highlights, in some detail. Were there fewer Western CEOs in town because the Obama administration pressured them -- as part of the "isolate Russia" policy? Not many less; Goldman Sachs and Morgan Stanley may have snubbed it, but Europeans who matter came, saw, talked and pledged to keep doing business.


And most of all, Asians were ubiquitous. Consider this as yet another chapter of China's counterpunch to US President Barack Obama's Asian tour in April, which was widely described as the "China containment tour." [1]
On the first day at the St Petersburg forum I attended
this crucial session
on Russia-China strategic economic partnership. Pay close attention: the roadmap is all there. As Chinese Vice President Li Yuanchao describes it: "We plan to combine the program for the development of Russia's Far East and the strategy for the development of Northeast China into an integrated concept."
That was just one instance of the fast-emerging Eurasia coalition bound to challenge the "indispensable" exceptionalists to the core. Comparisons to the Sino-Soviet pact are infantile. The putsch in Ukraine -- part of Washington's pivot to "contain" Russia -- just served to accelerate Russia's pivot to Asia, which sooner or late would become inevitable.
It all starts in Sichuan

In St Petersburg, from session to session and in selected conversations, what I saw were some crucial building blocks of the Chinese New Silk Road(s), whose ultimate aim is to unite, via trade and commerce, no less than China, Russia and Germany.
For Washington, this is beyond anathema. The response has been to peddle a couple of deals which, in thesis, would guarantee American monopoly of two-thirds of global commerce; the Trans-Pacific Partnership (TPP) -- which was essentially rebuked by key Asians such as Japan and Malaysia during Obama's trip -- and the even more problematic Trans-Atlantic Partnership with the EU, which average Europeans absolutely abhor (see
Breaking bad in southern NATOstan
, Asia Times Online, April 15, 2014). Both deals are being negotiated in secret and are profitable essentially for US multinational corporations.
For Asia, China instead proposes a Free Trade Area of Asia-Pacific; after all, it is already the largest trading partner of the 10-member Association of Southeast Asian Nations (ASEAN).
And for Europe, Beijing proposes an extension of the railway that in only 12 days links Chengdu, the capital of Sichuan, to Lodz in Poland, crossing Kazakhstan, Russia and Belarus. The total deal is the Chongqing-Xinjiang-Europe network, with a final stop in Duisburg, Germany. No wonder this is bound to become the most important commercial route in the world.[2]
There's more. One day before the clinching of the Russia-China gas deal, President Xi Jinping called for no less than a new Asian security cooperation architecture, including of course Russia and Iran and excluding the US.[3] Somehow echoing Putin, Xi described NATO as a Cold War relic.
And guess who was at the announcement in Shanghai, apart from the Central Asian "stans": Iraqi Prime Minister Nouri al-Maliki, Afghan President Hamid Karzai and crucially, Iranian President Hassan Rouhani.
The facts on the ground speak for themselves. China is buying at least half of Iraq's oil production -- and is investing heavily in its energy infrastructure. China has invested heavily in Afghanistan's mining industry - especially lithium and cobalt. And obviously both China and Russia keep doing business in Iran.[4]
So this is what Washington gets for over a decade of wars, incessant bullying, nasty sanctions and trillions of misspent dollars.
No wonder the most fascinating session I attended in St Petersburg was on the commercial and economic possibilities around the expansion of the Shanghai Cooperation Organization (SCO), whose guest of honor was none other than Li Yuanchao. I was arguably the only Westerner in the room, surrounded by a sea of Chinese and Central Asians.
(Note: You can view every article as one long page if you sign up as an Advocate Member, or higher).
Pepe Escobar is an independent geopolitical analyst. He writes for RT, Sputnik and TomDispatch, and is a frequent contributor to websites and radio and TV shows ranging from the US to East Asia. He is the former roving correspondent for Asia (more...)

The views expressed herein are the sole responsibility of the author and do not necessarily reflect those of this website or its editors.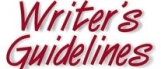 STAY IN THE KNOW
If you've enjoyed this, sign up for our daily or weekly newsletter to get lots of great progressive content.
To View Comments or Join the Conversation: