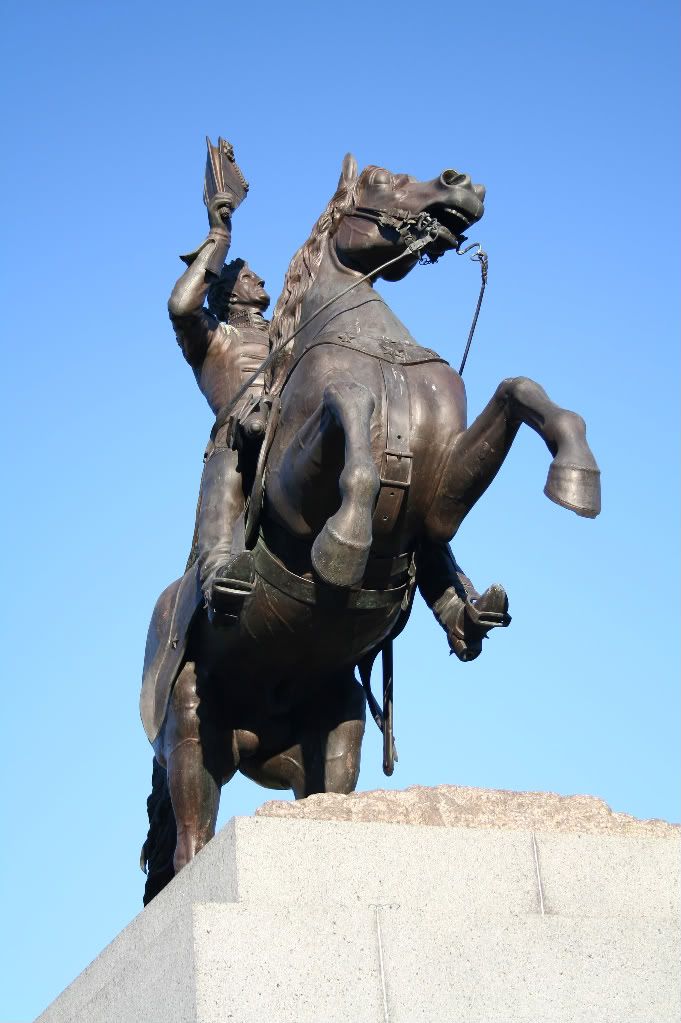 In the Gulf, some Americans are beginning to emulate the example of Andrew Jackson, hero of the Battle of New Orleans, exemplar of popular democracy, and the president who brought the financial power-brokers of his time to heel. (Photobucket commons)


The Week's Bay Principles: a Call to Restore and Protect the Gulf

by Rocky Kistner, NRDC staff member and writer

(for original NRDC article, click here)


As the six-month anniversary of the worst American maritime oil disaster approaches, people along the Gulf coast continue to struggle with its aftermath. Many feel uncertain about their future and abandoned by the media and politicians focused on their election campaigns this fall.

So in early October, local community groups and environmental organizations decided it was time to join together and come up with a plan that calls attention to the ongoing environmental, economic and public health threat posed by 200 million gallons of BP crude that still threatens America's greatest fishing ground and life sustaining delta estuary.

Altogether, 46 national organizations and Gulf coast community groups gathered at the historic Beckwith Camp and Conference Center on Alabama's Weeks Bay determined to come up with a call to arms. Nearly 100 people broke into four groups to hash out the major public issues confronting public health, marine life, coastal environment and communities impacted by this disaster.
Photo by Anthony Clark/NRDC
Although attendees came from diverse backgrounds and represented a wide array of interests, they shared a common goal. The Gulf was their lifeblood, and it has been threatened by oil like never before. No one knows what its ultimate impacts will be, but everyone knows its impact will be felt far into the future. So the group, including fishermen, environmentalists, community leaders and social workers, sat down to come up with a common set of principles. There is strength in numbers. Without a common voice, fighting BP and government officials who seem bent on burying this disaster will be a losing battle.
"We have to make ourselves heard with one voice: the oil is still here and so are we," said Cynthia Sarthou, executive director of the Gulf Restoration Network that organized the conference.
So after three days of intense group discussions, with nighttime breaks of campfire music and storytelling, the groups all came together at the with a unified vision for the future to set the agenda for the future cleanup and restoration of the Gulf. These are the guiding principles that all groups--from Asian Americans for Change/Gulf Coast Alliance to NRDC to the Waterkeeper Alliance/Save Our Gulf--believe must happen in order to make the Gulf whole again and sustain its future.
The Obama Administration's Mabus recovery plan is a good start toward moving the country in the right direction to save the Gulf and its treasured wetlands and fisheries. But it will not take place without the involvement of local groups who can take the initiative and be directly involved in plans to restore the Gulf.
Below are the guiding Week's Bay Principles that local groups say will assure the Gulf is cleaned up, made whole and restored in a way that is sustainable for generations to come.
- Advertisement -
Photo by Lisa Whiteman/NRDC
Community Recovery