This piece was reprinted by OpEd News with permission or license. It may not be reproduced in any form without permission or license from the source.


BACK in the "smokestack era", when industries needed armies of blue-collar workers, labor unions wielded great power. In those days, control of a union was important enough, in one famous case, to cause crooked leaders to commit murder.

West Virginia was embroiled in that vile affair a half-century ago. It triggered the heroic cleansing of the United Mine Workers, a historic reform crusade.



Before the cleanup, several developments showed that the tyrannical UMW leadership under then-President Tony Boyle had betrayed miners and enriched itself. Here's the saga: The terrible 1968 Farmington mine blast that killed 78 miners made it obvious that the UMW had done little about mine safety. I was at Consol's smoldering Marion County mine the following day when Boyle, a dictator whose hand-picked appointees ran the union in many states, apologized for the mine owners, calling Consol "one of the better companies" and saying that "as long as we mine coal, there is always this inherent danger". Rebels in Congress, such as Rep. Ken Hechler, D-W.Va., clamored for a tough federal mine-safety law. The UMW Journal controlled by Boyle, often printing 15 photos of him in a single issue, sneered at Hechler, calling him a "fink". But the drive for a new national safety law snowballed, and eventually succeeded.

Meanwhile, an odd trio of West Virginia physicians--Dr. I.E. Buff of Charleston, Dr. Don Rasmussen of Beckley and Dr. Hawey Wells of Morgantown--declared that coal dust in mines causes a lethal disease: black lung. They gave fiery speeches at miner rallies. The colorful Dr. Buff waved a plastic bag containing a ruined lung. Other authorities denied their claim, saying such lung problems stem from cigarettes (which is partly true, since smoke paralyzes bronchial filaments that eject foreign particles like coal dust).

UMW leaders were silent about the issue. But Arnold Miller, a war-scarred miner from Cabin Creek, organized colleagues into the West Virginia Black Lung Association and demanded a state law for medical compensation. In early 1969, they drew 3,000 miners to a Charleston Civic Center rally. Reform crusader Ralph Nader sent a message saying "Tony Boyle has neglected his responsibility to protect coal miners." Rep. Hechler waved a large bologna as a comment on opposition claims.



Legislators Paul Kaufman and Warren McGraw spoke. (Boyle reportedly vowed to cram the bologna down Hechler's throat.) A wildcat coal strike began, and soon turned into a statewide mine shutdown by 43,000 strikers. A second Civic Center rally was held, and thousands of miners marched on the Statehouse. Some shook their fists and jeered as they passed the UMW district headquarters on Kanawha Boulevard. They engulfed legislators, who passed the state's black-lung law. The strikers refused to return to work until then-Gov. Arch Moore signed it into law.

(The protest included a coffin on wheels, which was left in the rotunda at the Capitol. One night, after too much partying, a news reporter climbed into the coffin, and another wheeled him around the hallways.) Determined to oust the corrupt Boyle leadership, Nader asked a Pennsylvania UMW leader, Joseph "Jock" Yablonski, to run for UMW president. A union history book later said Yablonski replied: "If I do run, Ralph, they'll try to murder me" but Nader insisted: "Oh, they wouldn't dare." Yablonski consented, with disabled miner Elmer Brown of Mingo County as a running-mate. Arnold Miller's group, calling itself Miners for Democracy, backed the Yablonski-Brown ticket fervently. A bitter campaign was waged.

In many West Virginia appearances, Yablonski accused the Boyle team of treachery and embezzlement of union funds. In Congress, Hechler hammered at Boyle's "tyranny". More than 50 West Virginia retired miners and widows joined a federal suit saying the Boyle administration had bilked them of union health benefits. Other court actions challenged the one-man rule, which filled state and local UMW posts with appointees, not elected officers.

During the campaign, Miller, Buff and a few other rebels sometimes told me they feared assassination by the Boyle camp. We news reporters smiled privately, thinking their alarm was overblown melodrama. We were wrong.

The union election was Dec. 9, 1969. Yablonski lost but refused to concede, and asked the U.S. Labor Department to investigate for vote fraud. Three weeks later, on New Year's Eve, killers went to his Pennsylvania home and shot him, his wife and their daughter, a graduate student at nearby West Virginia University.

The murders were like a dam-burst that washed away the corrupt UMW leadership. The fallout was relentless: Almost immediately, three petty criminals--two from West Virginia--were charged with the murders. They were caught because Yablonski and a friend had written down the license number of a car that came to the Pennsylvania home previously.

The West Virginians had long records of two-bit crime and drunkenness.

One had shot his wife, but wasn't prosecuted. Evidence emerged that they had stalked Yablonski for months, and once tried to shoot him while he was riding in a car with Hechler from Logan to Huntington, but the curvy road thwarted them. A statement said one of the West Virginians stank so bad that the other plotters could hardly bear to ride in a car with him.

The killers were convicted, then regional UMW officials were charged with paying them. Prosecutors relentlessly pushed the investigation up the ladder toward the masterminds.

Meanwhile, in early 1972, the retired miners and widows won their lawsuit, and the union was forced to restore $11.5 million to the health-and-retirement fund.



(Note: You can view every article as one long page if you sign up as an Advocate Member, or higher).
The views expressed herein are the sole responsibility of the author and do not necessarily reflect those of this website or its editors.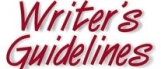 STAY IN THE KNOW
If you've enjoyed this, sign up for our daily or weekly newsletter to get lots of great progressive content.
To View Comments or Join the Conversation: