The morning headline in today's New York Times read, "Taliban Fighters Appear Quieted in Afghanistan" [1] . One would think its clear implication being the American war effort in Afghanistan is winning.
In particular it noted that there hasn't been a major attack by Taliban insurgents in Kabul in seven months [2] (as if this constituted a major development).
Read further and one gets the sense those quoted are leery of appearing too confident in their appraisal i.e. "They're financed better, they're better trained and they're the ones who bring in the higher-end I.E.D.'s", [3] this from Maj. Gen. John F. Campbell the top commander in eastern Afghanistan who was speaking of the Haqqani Taliban network that has been responsible for the most lethal attacks over the last several years.
But the reality of the war (if one reads the likes of investigative reports beyond the "Times" i.e. Jeremy Scahill and Robert Dreyfuss in the "Nation"), what is happening in Afghanistan and neighboring Pakistan with increased drone attacks, special operations of CIA and Pentagon paid private mercenaries is an endless war against an indigenous, multifaceted Taliban foe committed to the long haul and won't be defeated in any classical sense; we win, they surrender.
This war is unwinnable. The "enemy", (no longer represented by al Qaeda which reports say number less than a 100 insurgents) has morphed into being the Taliban, a multitude of independent groups to which the Haqqani network is the most formidable. It chooses its targets, where and when it will strike and disperses and melts within the general population as necessary.
Lest we forget, George Bush invaded the country (with Congressional blessing) in October 2001 ostensibly to go after al Qaeda and Osama bin Laden after the 9/11 attacks and also remove the Taliban government of Mullah Omar. Nine plus years later Osama and al Qaeda are presumably in Pakistan, the Taliban has become reconstituted and fights against us primarily because we occupy their country. Then add in our complicity of installing a quisling and corrupt Hamid Karsai as president who is mostly seen as illegitimate by a majority of the Afghan people.
What exactly are we fighting for? To prevent a return of al Qaeda from using Afghanistan as a safe haven when it has moved on to the tribal areas of Pakistan, Yemen, Somalia, Sudan or any other lawless region it can operate in hiding or to bring "democracy" to Afghanistan, a mostly tribal and fundamentalist Muslim country historically operating under harsh "Sharia" type law?
There is a surreal quality to the whole enterprise.
The Obama administration is supposedly conducting an evaluation process on whether "progress" is being made and whether its announced plans of a start to a drawdown of troops is on schedule to begin in July 2011 while at the same time recently announcing troops and the war will continue to at least 2014.
Meanwhile the majority of the American people (who are not consulted) when polled say the war in Afghanistan is not worth fighting. Yet since most Americans are not directly affected by the war they simply remain seemingly detached and disengaged.
Save for some 131 war veterans and the likes of Daniel Ellsberg and Chris Hedges getting arrested some 11 days ago outside the White House protesting our wars, the latter "drone" on literally and figuratively.
Meanwhile we're supposedly kept informed by a N.Y. Times article which is little more than a press release by some administration officials understating "progress" in Afghanistan yet speaking "in cautious terms, as if not wanting to jinx the positive trend." [4]
If you didn't know better it seemed like a new episode of Rod Serling's "Twilight Zone".
- Advertisement -
[1] "Taliban Fighters Appear Quieted in Afghanistan" by Eric Schmitt, "The New York Times", December 26, 2010
[3] See footnote #1
- Advertisement -
opednews.com
Retired. The author of "DECEIT AND EXCESS IN AMERICA, HOW THE MONEYED INTERESTS HAVE STOLEN AMERICA AND HOW WE CAN GET IT BACK", Authorhouse, 2009
The views expressed herein are the sole responsibility of the author and do not necessarily reflect those of this website or its editors.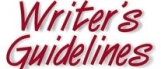 ,

STAY IN THE KNOW
If you've enjoyed this, sign up for our daily or weekly newsletter to get lots of great progressive content.