Reprinted from Mike Malloy Website
Let Us Vot.: Rep. John Lewis Leads Historic Democratic Sit-in for Gun Control Legislation
(
Image
by
Democracy Now!, Channel: Democracy Now!
)
Details
DMCA
>
We are at a point, Truthseekers, where Democratic lawmakers are forced to hold sit-ins -- actual sit-ins -- to protest the defeat of yet another gun restriction bill by the Neocon ammosexuals. The Republicans must've been embarrassed by the spectacle, because they turned off the CSPAN cameras. Yup, just turned 'em off, as the AP reported:
"Rebellious Democrats shut down the House's legislative work on Wednesday, staging a sit-in on the House floor and refusing to leave until they secured a vote on gun control measures. Exasperated Republicans were forced to recess while cutting off cameras that showed the protest.

"Nearly 100 Democrats led by Georgia Rep. John Lewis demanded a vote on measures to expand background checks and block gun purchases by some suspected terrorists in the aftermath of last week's massacre in Orlando, Florida, that killed 49 people in a gay nightclub. It was the worst shooting in modern U.S. history.

"'No bill, no break,' shouted Democrats, who demanded that Speaker Paul Ryan, R-Wis., keep the House in session through its planned weeklong recess next week to debate and vote on gun legislation. Democrats accused Republicans of political cowardice by failing to schedule a vote.

"'Are they more afraid than the children at Sandy Hook?' asked Rep. Mike Thompson, D-Calif., referring to the 2012 shooting that killed 26 people, including 20 elementary school children, in Newtown, Connecticut. 'What is so scary about having a vote?'"
What a crazy, crazy scene. Democrats sitting on the floor and chanting for gun control like their counterparts did 40+ years ago for civil rights, or to end the war in Vietnam. It was something to see. Until the cameras went black, that is. Such is life in these times.
We might as well get used to these mass slaughters and stop beating our heads against the wall and rending our garments hoping for some kind of logical, compassionate legislation that values human life above AK 47s. Mass gun death is the new normal. Or the new "new" normal, which is the topic of Ted Rall's June 20 column...
"What is wrong with Americans?

"Okay, that's a very open-ended question with many potential answers.

"What I'd like to talk about this time is: why is it that Americans only begin to get serious about a problem after it's too late to solve it?

"Currently, I'm thinking about the latest, depressingly predictable response to the Orlando massacre.

"As usual, right-wingers like Donald Trump want to restrict immigration. But even setting aside the obvious moral and practical economic objections to nativism, how would that prevent future mass shootings (in part) in the name of the Islamic State? Orlando shooter Omar Nateen wasn't an immigrant. He was born in Queens, New York; his parents were from Afghanistan. If the Republicans' goal is to get rid of potentially self radicalized Muslims, it's too late. There are 3.3 million Muslims in the United States. Many are full-fledged citizens.

"Any group of people that numbers in the millions includes some who are mentally ill, some who are politically radical, some who are religious fundamentalists, and some who are some combination of all three. Since it's illegal to deport U.S. citizens, millions of whom are Muslim, a few of whom are crazy -- and the United States insists on pursuing an endless 'war on terror' against Muslim countries -- there's no way that a policy of reduced immigration can prevent future attacks by homegrown Islamists.

"On what passes for a Left, Democrats like Hillary Clinton are pushing for tighter restrictions on guns. As usual.

"Indeed, it's hard to argue that civilians require military grade weapons like the semi-automatic AR-15 assault rifle used to kill 49 people at the Pulse nightclub. Hunters don't use them. If the AR-15 is legal, why not hand grenades? Had Nateen been forced to use a pistol or long gun instead, his bullets would have been smaller, the death toll lower. Some of his victims might have been able to overpower him as he tried to reload.
(Note: You can view every article as one long page if you sign up as an Advocate Member, or higher).
Kathy never expected a career in radio as a talk show producer. Born and raised in Atlanta, Georgia, Kathy was completing her nursing degree when in 2001 - in an emergency - she was asked to fill in as the producer of Mike's program. Within a few (
more...
)
The views expressed herein are the sole responsibility of the author and do not necessarily reflect those of this website or its editors.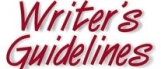 STAY IN THE KNOW
If you've enjoyed this, sign up for our daily or weekly newsletter to get lots of great progressive content.
To View Comments or Join the Conversation: