"If a man earnestly seeks a righteous life, his first act of abstinence is from animal food."
- Leo Tolstoy
(Note: You can view every article as one long page if you sign up as an Advocate Member, or higher).
3 3 2
Rate It | View Ratings
I have been concerned about animal suffering ever since
I received my first puppy Peaches in 1975. She made me take a good look at the animal kingdom and I was shocked to see how badly we treat so many animals. At 77, I've been a vegan for the (
more...
)
The views expressed herein are the sole responsibility of the author and do not necessarily reflect those of this website or its editors.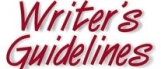 STAY IN THE KNOW
If you've enjoyed this, sign up for our daily or weekly newsletter to get lots of great progressive content.
To View Comments or Join the Conversation: