This piece was reprinted by OpEd News with permission or license. It may not be reproduced in any form without permission or license from the source.

Cross-posted from Consortium News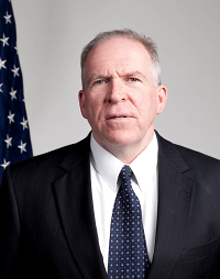 CIA Director-designee John Brennan, currently deputy national security adviser for counterterrorism.
As Washington's pundit class sees it, Defense Secretary-designee Chuck Hagel deserves a tough grilling over his hesitancy to go to war with Iran and his controversial detection of a pro-Israel lobby operating in the U.S., but prospective CIA Director John Brennan should get only a few polite queries about his role helping to create and sustain Dick Cheney's "dark side."
During the upcoming confirmation hearings of these two nominees for President Barack Obama's national security team, we all may get a revealing look into the upside-down world of Washington's moral and geopolitical priorities, where too much skepticism about rushing to war is disqualifying and complicity in war crimes is okay, maybe even expected.
Over the past few years, senior administration officials have praised the rigorous standards applied to these life-or-death decisions by Brennan and his counter-terrorism team, but have refused to release the constitutional rationales for the President exerting these extraordinary powers or to explain exactly the methodology of selecting targets.
Presumably, some committee member will ask Brennan about such nitpicky things as constitutional due process and the Bill of Rights even if the panel will have to scurry into a classified session to hear the answers. But there is still a chance that Brennan or one of the senators will blurt something out, shedding light on one of the darkest corners of the ongoing war against al-Qaeda and other Islamic militants.
Yet, what hits closest to home for many of my Veteran Intelligence Professionals for Sanity (VIPS) colleagues and me is Brennan's earlier role, under President George W. Bush and CIA Director George Tenet, in corrupting the CIA's analysis directorate into fabricating fraudulent intelligence to "justify" war on Iraq. From the perspective of CIA analysts who worked by a very different ethos, such treachery is truly unacceptable.
Brennan, as Tenet's chief of staff and then the CIA's Deputy Executive Director, had a front-row seat for all this. Former CIA colleagues who served with Brennan before and during the war with Iraq assert that there is absolutely no possibility that Brennan could have been unaware of the deliberate corruption of intelligence analysis.
Brennan's confirmation hearing, with the nominee under oath, might be the best opportunity to hear his explanation of what he did when he faced two conflicting allegiances -- his career advancement on one side and his duty to the nation as an intelligence officer on the other.
Phony Intelligence
After a five-year investigation by the Senate Intelligence Committee, the pre-Iraq-war "intelligence" was described by committee chair Jay Rockefeller, D-West Virginia, as "uncorroborated, contradicted, or even non-existent."
Hagel, then a senator from Nebraska and a member of the committee, was one of two Republicans voting to approve the Senate report, making it bipartisan and presumably annoying some of his more partisan brethren who resisted admitting to the lies that President George W. Bush and Vice President Dick Cheney used to take the country to war.
Hagel also has co-chaired Obama's Intelligence Advisory Board, giving him even more insights into the challenges of rebuilding a professional intelligence service, one that puts a commitment to objective analysis over pleasing the boss. If only Brennan could show such a commitment.
A principal objection to Brennan's return to the CIA is that he has rarely displayed any rigorous discipline in his approach to the truth. One of his most famous deviations from reality was his gilding-the-lily presentation of Seal Team 6's killing of al-Qaeda leader Osama bin Laden on May 1, 2011, in Abbottabad, Pakistan.
Just hours after Osama bin Laden was killed, Brennan gave the press this rendition of what had happened and how bin Laden had died:
"He was engaged in a firefight with those that entered the area of the house he was in. ... Just thinking about that from a visual perspective: here is bin Laden ... living in this million-dollar-plus compound ... in an area that is far removed from the front ... hiding behind women who were put in front of him as a shield. I think it really just speaks to just, to how false his narrative has been over the years."
Even giving Brennan the benefit of the doubt about the "fog of war" and such, his spin suggested not so much a lack of still-fuzzy details but an assembling of fake details, his own false narrative if you will. Brennan's account was more agit-prop than an attempt to tell the story straight.
It was not enough to let the facts speak for themselves -- Americans were surely not going to be sympathetic to the man they blame for the 9/11 attacks that killed nearly 3,000 innocent people -- but Brennan still chose to further belittle bin Laden as a coward hiding behind one of his wives while seeking to save himself.
Later, White House spokesman Jay Carney clarified some of Brennan's inaccuracies. Bin Laden was not armed; he did not use one of his wives as a shield; and there was no firefight to speak of, only an initial exchange of gunfire between the U.S. commandos and one of bin Laden's couriers in an adjacent building.
(Note: You can view every article as one long page if you sign up as an Advocate Member, or higher).