Cross-posted from Smirking Chimp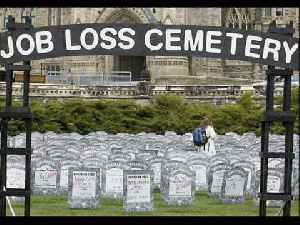 Republicans say they're pro-life, but in reality, they're pro-death.
Earlier this month, while no one was watching, Republicans in the House voted to extend a bunch of corporate tax breaks and subsidies, adding up to nearly $75 billion in tax breaks over the next decade.
And, while they scream that the cost of food stamps or unemployment benefits must be "offset" by spending cuts elsewhere, they didn't ask for any offsets or increased taxes at all to pay for the billions to big corporations.
Of course, Republicans doling out tens of millions of dollars in corporate tax breaks and subsidies at the expense of American taxpayers isn't surprising.
And it's also not surprising that Republicans across the country are following in the footsteps of their Washington colleagues.
Take Republicans down in Louisiana for example.
Gov. Bobby Jindal and his Republican colleagues down in The Bayou State cut a nice $70,000 check, and sent it the Robertson family, stars of the hit reality show "Duck Dynasty, for every episode that airs.
That's because Louisiana offers some pretty hefty tax breaks for television shows and movies that use that state as a backdrop.
To date, as AddictingInfo.org points out, "Duck Dynasty has suckled on the government teat for a whopping total of $4.5 million over 64 episodes."
Ironically, members of the Robertson family have railed against government welfare for poor people repeatedly, but apparently they're just fine taking $4.5 million from big government.
And to make matters worse, the Robertson's were already millionaires long before "Duck Dynasty" hit the airwaves. They certainly don't need any more money from the Louisiana government.
Meanwhile, as the already super-rich Robertson family is getting richer, the rest of Louisianans are suffering.
That's because Gov. Bobby Jindal has refused to expand Medicaid under Obamacare in his state, putting politics ahead of people's lives.
Right now, hundreds of thousands of Louisianans fall into the "Red-State Donut Hole," and are without access to affordable and potentially life-saving health care.
Jindal has also repeatedly refused to fund programs that would help unemployed Louisianans get back on their feet, and rebuild their lives.
And it's those Louisianans without jobs and without access to life-saving health care who, along with Americans in similar situations across the country, are now starting to kill themselves -- literally.
(Note: You can view every article as one long page if you sign up as an Advocate Member, or higher).