"Who knows what evil lurks in the hearts of men? The Shadow knows." --The Shadow, in a large variety of magazines, radio shows, books, and movies since the 1930s.
I finally went to see Captain America: The Winter Soldier, and I realized that there was an ongoing message in the Marvel Studios' Avengers' cycle of films (Iron Man, Hulk, Thor, Captain America), and TV shows (Marvel's Agents of S.H.I.E.L.D.): that most of the bad guys--who usually don't consider themselves "bad"--do not believe we deserve our freedoms, and we would ultimately be better off by giving up to them without a fight, in the name of safety and security. This also seems to be the message of many of our real-world oligarchic plutocrats.
This point has been driven home exceptionally hard in Marvel's movies Captain America: The Winter Soldier, Marvel's The Avengers, Thor: The Dark World, and the Marvel's Agents of S.H.I.E.L.D. TV show. Robert Redford's character in Captain America: The Winter Soldier is especially adamant in his belief that he and Nick Fury (Samuel L. Jackson) believe the same thing: protecting the public from all of the dangers represented by this new era of super-powered beings; it is only in their methods that they differ from each other.
While Alexander Pierce (Redford's character) states that the only safety from the awful world of super-powered terror that the world finds itself in, is by the willing surrender of individual freedoms, as well as the elimination of a small percentage of "undesirables" (20 million people, including--not surprisingly--Steve Rogers/Captain America and Tony Stark/Iron Man), Nick Fury believes that the threats to the world and its freedom are best dealt with by a small, clandestine organization (S.H.I.E.L.D.) dealing with the threats as they arise, hopefully before they become a threat to either the world's safety, or its freedom, or both. And in Nick Fury's world, if an agent screws up, and one of their operations backfire, the members of S.H.I.E.L.D. (Natasha Romanov, Phil Coulson, etc.) are willing to go to jail for their mistakes. (This, by the way, is the difference between the fictional organization S.H.I.E.L.D. and real-world intelligence organizations: Agents of S.H.I.E.L.D. are willing to go to jail for doing "the right thing;" real-world intelligence organizations go out of their way to cover-up their "mistakes.")
Alexander Pierce's reasoning is that which has been promoted, and continues to be used by members of our real-world Executive Branch (including our last two Presidents), as well as our corporate overlords, to justify the ongoing electronic eavesdropping program by the NSA, the Patriot Act, the suppression of Occupy Wall Street by law enforcement, the war against whistle-blowers in both government and major corporations, and the ongoing censorship of anti-establishment news stories by the lame-stream media.
Hail Hydra!
The sweet song of tyranny, and the subtle evil of fascism, has reared their ugly heads for thousands of years: long before Benito Mussolini gave a name to his particular form of tyranny, and centuries before we fully understood the evils of extreme class inequality, and the concentration of too much wealth in the hands of a small minority. President Grover Cleveland wrote of it, and the danger that it represented, in his Fourth Annual Message to Congress in 1888 (see my 28 February 2011 OpEdNews article "The Communist Takeover of America" for more on this subject).
When I was in high school, I pointed out the differences--or perhaps I should say the lack of differences--between the Communist and the Fascist state to my principal one day in study hall. To quote from my 26 April 2007 OpEdNews article "Polarization" [corrections or amplifications in brackets], "Communism is the control of the means of production, manufacturing, and distribution by the state. Fascism is the control of the state by the entities who provide the means of production, manufacturing, and distribution, i.e., corporations [and those who control them]. These are primarily economic, not political, definitions. [T]hese two systems are near-relatives of each other in the political spectrum[, different forms of party-based oligarchies]. Anarchy (everyone is a sovereign government, a law onto themselves) and Autocracy (one person is the sovereign government, or to quote France's Louis XIV, "L'etat c'est moi, I am the State"), are the real opposite ends of a purely political spectrum." I would add today, after seven years of cogitation, I am no longer certain that the economic and political spectra can ever be fully separated from one another, and that the divorce of the two by Alfred Marshall in 1888 was both forced and artificial. (See my 30 April 2014 OpEdNews article, "The Continuing Allure of Marx and Lenin," for a bit more on this subject.)
Next Page 1 | 2 | 3 | 4 | 5 | 6 | 7 | 8
(Note: You can view every article as one long page if you sign up as an Advocate Member, or higher).
Richard Girard is a polymath and autodidact whose greatest desire in life is to be his generations' Thomas Paine. He is an FDR Democrat, which probably puts him with U.S. Senator Bernie Sanders in the current political spectrum. His answer to (more...)

The views expressed herein are the sole responsibility of the author and do not necessarily reflect those of this website or its editors.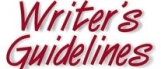 STAY IN THE KNOW
If you've enjoyed this, sign up for our daily or weekly newsletter to get lots of great progressive content.
To View Comments or Join the Conversation: