>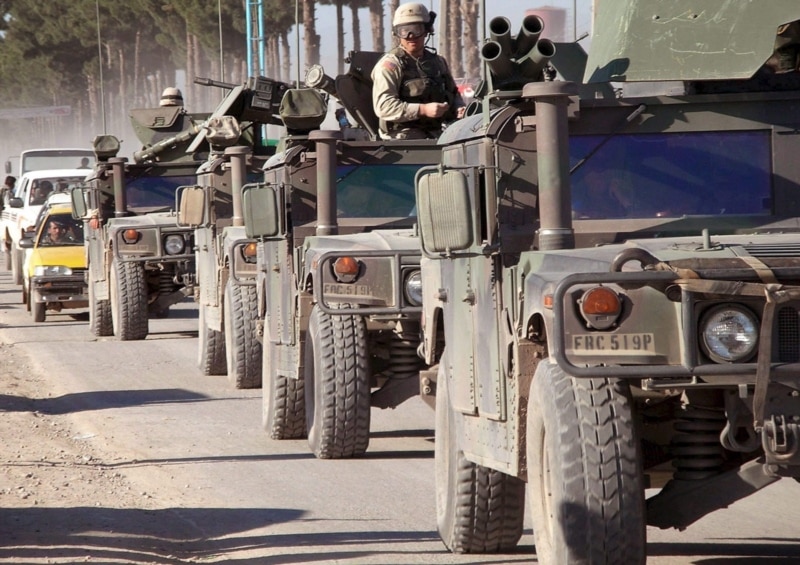 I write this as a New York Times article on how criminal the Bush Administration was as it waged and expanded the "war on terror" circulates. It is referenced and discussed at the end of this article and specifically details how the CIA interrogation program was developed.
Underneath the takeover of the health care debate by right wing mobs, beneath the dumbfounding and ostentatious discussion on whether the U.S. economy is out of a recession or has saved itself from a depression, is the central issue of the "global war on terror," an agenda pursued by "the terrorism industry" that could hold Americans hostage over the next few decades.
In the past week, John Brennan, an assistant to Obama on issues of counterterrorism and homeland security, suggested to an audience at the Center for Strategic and International Studies, a Washington think tank that Obama's approach to fighting Islamic extremism is and will be different than Bush's approach. If this is true, why does Obama still refuse the release of prison photos and why does Obama plan to send more troops to Afghanistan?
Brennan's talk before an audience has been characterized as a kind of rejection of the Bush Administration's "war on terror," but when considering how Obama has handled matters of terrorism and national security, is Obama making a semantic shift that will allow the war on terror to continue on the path envisioned by the previous Bush Administration or is Obama making a shift that wholly repudiates the idea of a "global war on terror" in its entirety?
Reza Aslan, in the introduction of his book How to Win a Cosmic War, characterizes the "global war on terror" as "a metaphysical conflict, not between armies or nations but between the angels of light and the demons of darkness." He refers to it as a "cosmic war," one with the ultimate goal of vanquishing evil itself, which ensures that it is "absolute, eternal, unending, and ultimately, unwinnable."
"Cosmic war" transforms butchers and thugs into solders who are sanctioned by God. It pushes nations into a battle that will not be won by artifice or strategy but through the power of faith instead. And worst of all, "cosmic war" partitions the world into black and white, good versus evil, us versus them (the simple logic is "if you are not us, you must be them" or "if you are them, you are the enemy and must be destroyed").
That America as a nation is embroiled in a "cosmic war" is the only possible explanation for the prevalent mentality in society that is perpetuated by political, military, economic, media, and religious interests which seek to convince Americans that (as the Department of Homeland Security puts it) "terrorists can strike at any place, at any time, and with virtually any weapon."
In words that Bush may have used to describe the battle to "rid the world of evil," Obama said during his National Security speech at the National Archives on May 21, 2009:
"my single most important responsibility as President is to keep the American people safe. It's the first thing that I think about when I wake up in the morning. It's the last thing that I think about when I go to sleep at night.

And this responsibility is only magnified in an era when an extremist ideology threatens our people, and technology gives a handful of terrorists the potential to do us great harm. We are less than eight years removed from the deadliest attack on American soil in our history. We know that al Qaeda is actively planning to attack us again. We know that this threat will be with us for a long time, and that we must use all elements of our power to defeat it."
When citizens here leaders talk like this, it is no wonder that Americans find the myth of omnipotent and omnipresent terrorists to be so plausible. Such talk only ensures that widespread and unjustified anxiety is produced; it only ensures that those in American society continue to compare Islamic extremism to Satan and evil itself.
Lawyers for Obama recently asked "the U.S. Supreme Court to block the release of photos showing prisoner abuse by US soldiers in Iraq."
- Advertisement -
According to RAW STORY, President Obama writes in a petition to the Court, "there are nearly 200,000 Americans who are serving in harm's way, and I have a solemn responsibility for their safety as Commander-in-Chief. It is my judgment " that releasing these photos would inflame anti-American opinion and allow our enemies to paint United States troops with a broad, damning and inaccurate brush, thereby endangering them in theaters of war."
Obama's continued campaign against the release of photos (which the public should see so they can know the whole truth about what has been done in America's name) when considered alongside the possible creation of a courtroom-within-a-prison complex that would establish a mechanism for indefinite detention and the administration's decision to block the release of a 2004 CIA's inspector general report on the CIA's enhanced interrogation program shows that Obama is willing to continue to ignore ethical constraints created by the rule of law.
Since the first day of his presidency, Obama's lawyers have defended the decisions made by the Bush Administration even if those decisions violated our nation's "foundation of liberty and justice" established by the Declaration of Independence, the Constitution, and the Bill of Rights. For example, they have defended John Yoo, the man who created the Bush Administration's legal justification of torture.